by All About Trends, Zentrader.ca
IF some sort of deal is "Magically" reached Sunday night odds favor market is going to get gapped up and it could do so quite hard. That would mean come Monday at the open if you are going to take a trade on the long side two things will occur.
You will be paying up. Think of times in the past where ABC stock is up 3 points and you don't buy it only to see by the end of the day it's up 6. We've seen those days in the past quite a bit. Of course this assumes it's not a pop and drop to which nobody knows at the moment in time one pulls the trigger on a trade or two.

You had better be quick to pull the trigger on something if anything. Think Gap And Go let's party! And that's about all we see out of a deal is a let's party sigh of relief, don't forget that once the party is over then comes the hangover. It would just be a relief rally when all is said and done in our opinion but we'll see and as usual take it one step at a time. A relief rally could last 5 minutes or it could last a few weeks. Right now a lot of names are pulling back Off Highs (POH) in an orderly manner. That IS the technical backdrop here.
IF no deal is reached? We could have a reaction sell off (face of fear folks). To that we have laid out a lot of in the face of fear support levels in the charts, most are prior supports, blue lines and moving averages all pretty standard fair around here that we talk about every day. We are stacked in cash and in a very good position no matter what occurs.
It's still holiday trade and ought to be through January 4 so keep that in mind.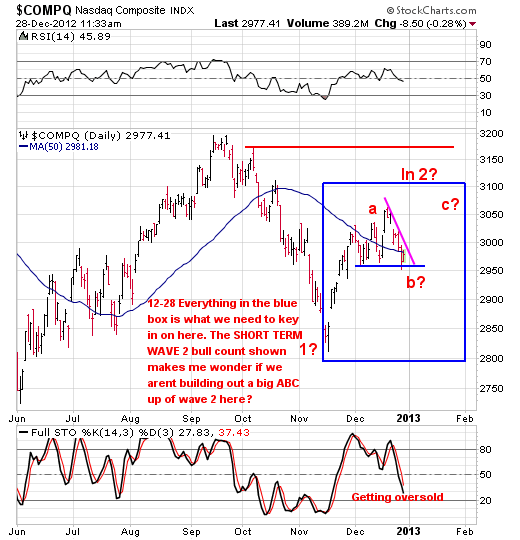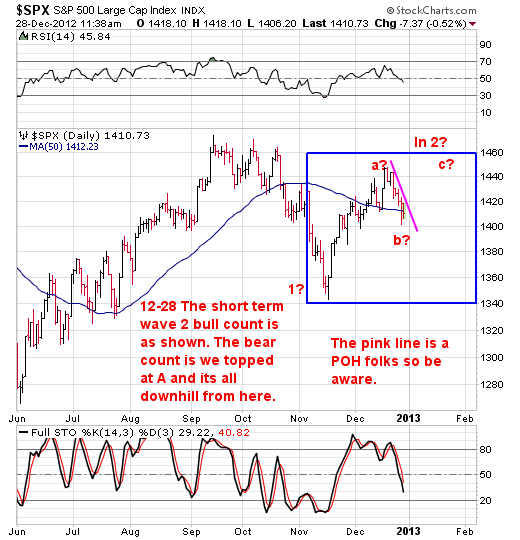 The following is from today's mid day premium update from All About Trends. Subscribers receive daily commentary and a weekend wrap-up. Experience our accurate market analysis, trading methodology, and stock selection to raise your equity curve for only $20 for the first two months. If you want to wait and see and give our free newsletter a try to see what we're all about and grab a free report here.