Written by Mark Bern , CPA CFA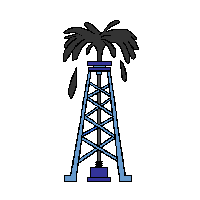 This week I continued the new series of articles discussing my Master List and the selection process I use to identify quality companies I would like to own.  You are welcome to jump into the series at any place or any time as each articles is written to stand well and make sense on its own, but you also may find it helpful to read the first article in the series, "The Dividend Investors' Guide to Successful Investing," which includes a detailed outline of the process of filtering and eliminating companies to narrow the list down to a manageable level.  It includes a discussion of each of my ten rules that I apply to rate each company that makes it through the full screening process.
This week's articles in the series include Part V, "The Dividend Investors' Guide: Part V; Integrated Oil for the Long Haul," and Part VI, "The Dividend Investors' Guide: Part VI; Integrated Oil Also Rans." The companies covered in these articles are: Chevron, Exxon Mobil, Occidental Petroleum, BP, Total, Royal Dutch Shell, Suncor, and Petrobras as well as an overview of the industry prospects. The comments contain some particularly interesting discussions about specific companies and changes occurring in the industry.
I also wrote one other article entitled, "Welcome to the Era of Uncertainty and Volatility." This article deals mainly with the inadequacies of economic theory to deal with the complexities of the global economy, a little bit about improvements in Sweden, a short discussion of why the China growth machine works for now, a few words on how I think a lot of things are being called Keynesian theory that are really something far different and a brief discussion of the history of reserve currencies.
Looking forward to the coming week I plan to continue my "Master List" series with detail analysis and explanations of why each company survived my rigorous test. This week I will provide my views on the Integrated Petroleum Industry. I hope you'll join me and question my assessments. I always enjoy sharing and learning more from others about the companies I own or want to own. I believe the process makes us all better investors.
Related Articles
Investing articles by Mark Bern