Econintersect Weather and Climate Forecast Update, 30 June 2014
Written by Sig Silber
Is the North American  Monsoon (NAM) here or soon to be here?  Or might we have a tease coming?

Let's take a look:
Here is what we were looking for in June as a precursor to the development of the North American Monsoon. A nice big high pressure center in Northern Mexico heating up the land.
We did not see that in June but now as June comes to an end and we look ahead to early July this is what is currently forecast six days out i.e. Day 7.
That looks like a match to me in the sense of the proper circulation pattern being in place but the exact position of the "Four Corners High" will determine who gets most wet.
So what are the 6 – 14 day forecasts looking like?
3.  The 8 – 14 Day (Second Week) Temperature Forecast: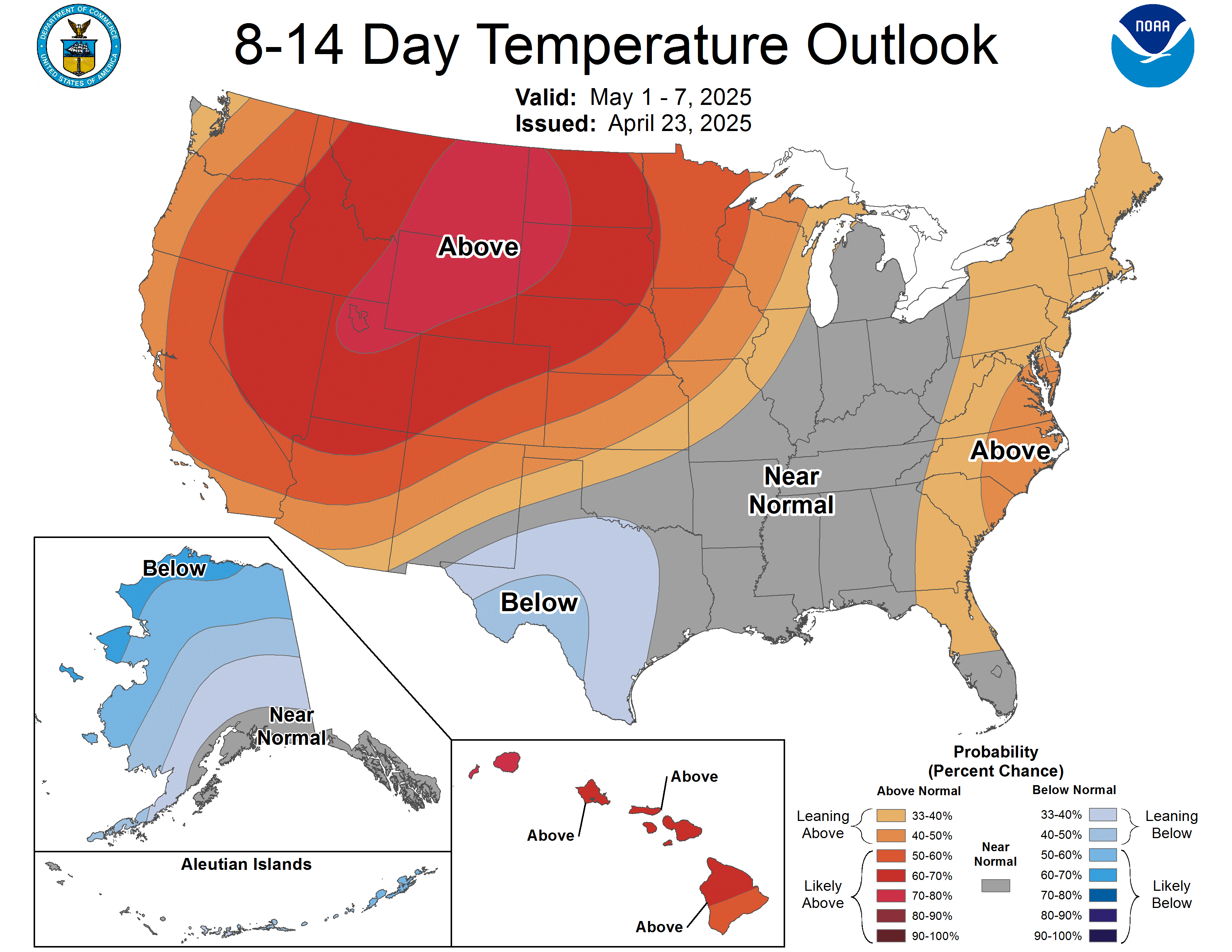 4.  The 8- 14 Day Precipitation Forecast: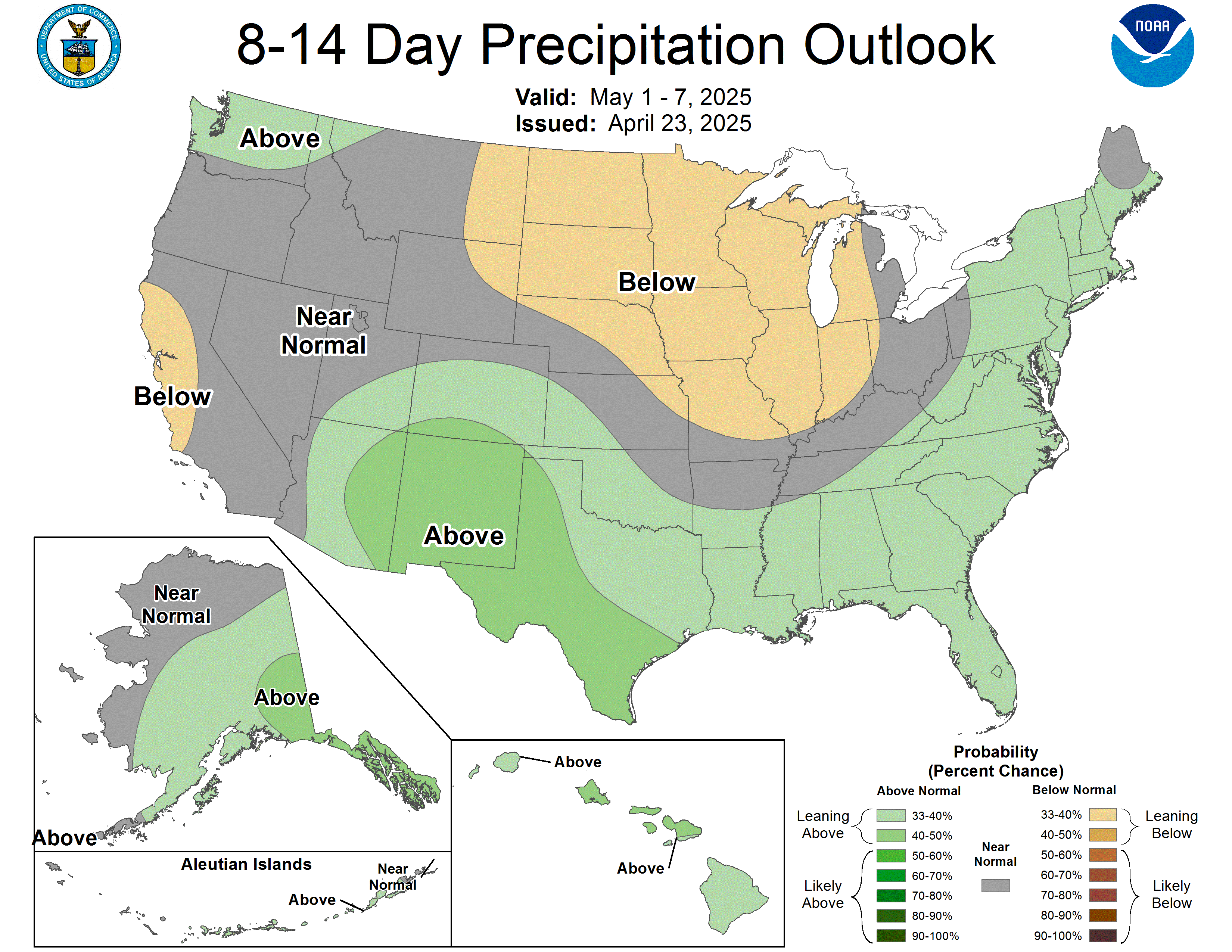 So the forecast is for wet in the area normally impacted by the North American Monsoon. The colder than climatology could be a result of the precipitation but it raises significant questions about the vigor of this wet period.
And what about the sea surface temperatures in Gulf of California?
Click on map for animated version at NOAA.

So that looks in place thus some of the criteria for the Monsoon starting are in place but others are not. From the report described later in this report I extracted the following
"The two strong El Niño events since 1980 resulted in a stronger upper level subtropical high, displaced farther south than average, along with a stronger/deeper than average upper level low over the Pacific Northwest and a strengthened monsoonal/southerly flow over AZ and western NM. Average heights during weak moderate to moderate onset years ended up with a weaker than average subtropical/four corners high and Pacific Northwest upper low which would result in a weaker monsoon circulation but greater instability over NM as temperatures aloft would be slightly cooler than average. These plots may help explain why many portions of NM can end up with above average Jul 1 thru Sept 15 precipitation during both scenarios and portion of AZ can end up with below average precipitation given the weak moderate to moderate ElNiño events.
A strong Pacific Northwest upper low has been conspicuously absent from the short-term forecasts for the last few weeks and the Gulf of Mexico remains cooler than usual suggesting a diminished flow of moisture from that source to support the Monsoon. So it looks like the Four Corners High may be in place to induce some moisture to move from the Gulf of California into Arizona but it is not clear if this is the real start of the NAM or just a preliminary pulse of moisture.
Now lets take a look at the updated NOAA Outlook for July to see what clues it provides.
Below is the previous July Temperature Outlook
And here is the newly issued July Temperature Outlook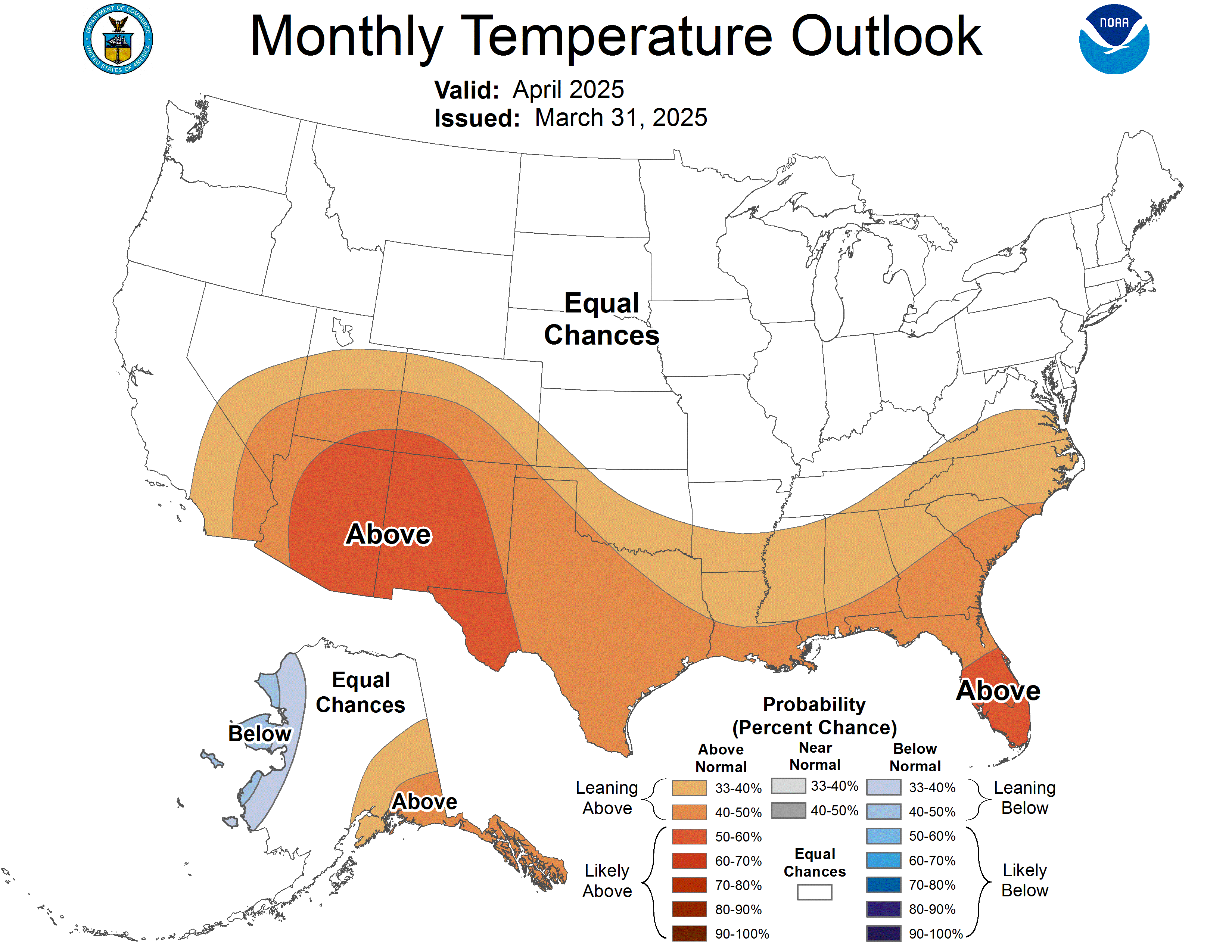 And below is the early July Precipitation Outlook.
And here is the newly issued July Precipitation Outlook.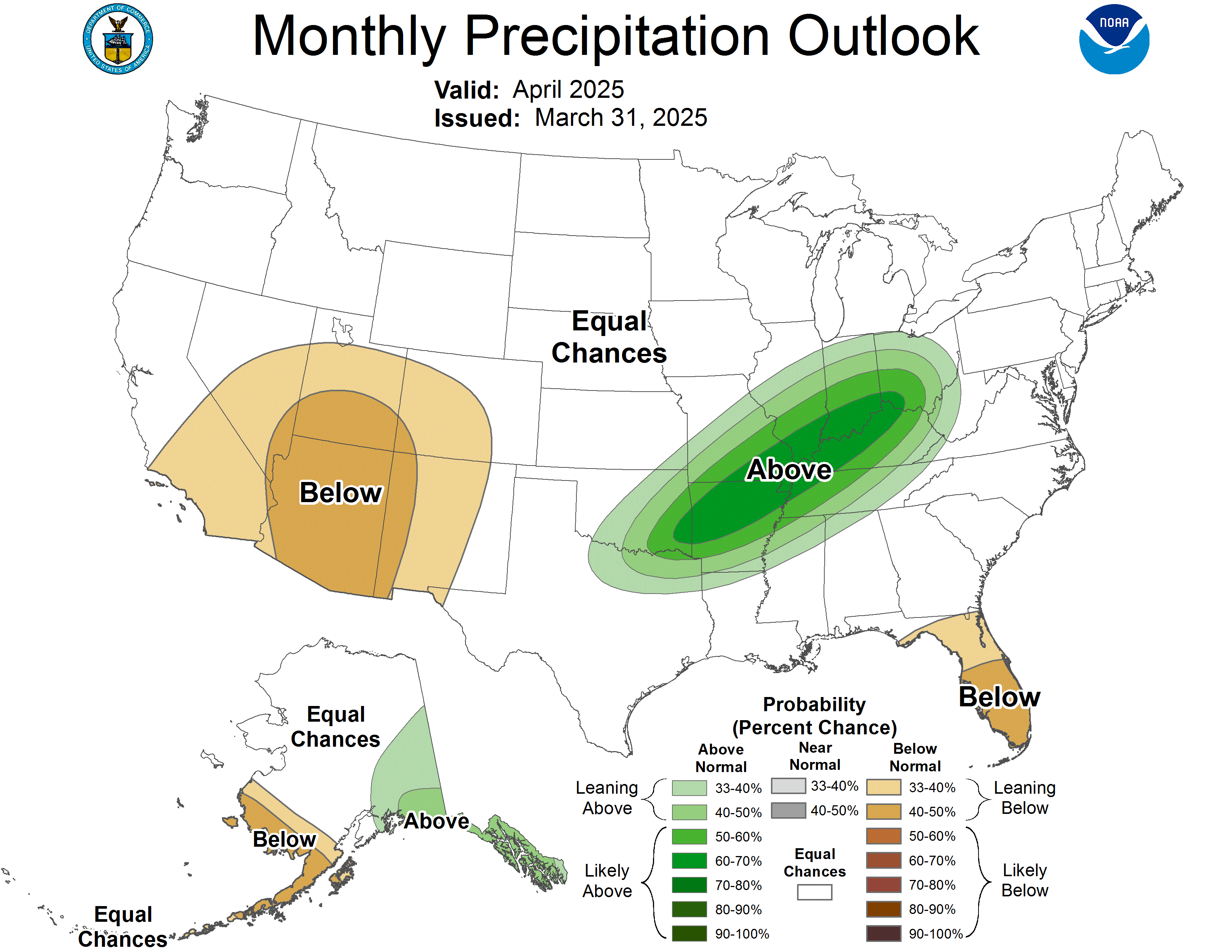 So there has been almost no change in the July outlook especially with respect to precipitation so I am concluding that yes we may have Monsoonal burst in the next couple of weeks but that is what it is a burst and not an indication of a strong or early Monsoon. Nevertheless the Mountain West overall is forecast to have a wet summer but not so much in Southern Arizona even though the next couple of weeks look favorable.
Click here for the latest data from NOAA (National Oceanic and Atmospheric Administration) and other sources on the Econintersect Weather and Climate page.