This Friday, 28 December 2012 at 5:21 a.m. EST the eastern coast of the USA will the full moon of December which is called the oak moon. According to Starry Night Software (hat tip Space.com):

Other names are frost moon, winter moon, long night's moon, and moon before Yule. In Hindi it is known as margashirsha poornima. Its Sinhala (Buddhist) name is unduvap. The full moon rises around sunset and sets around sunrise, the only night in the month when the moon is in the sky all night long. The rest of the month, the moon spends at least some time in the daytime sky.
See how the phases of Earth's moon work, from the full moon to the new moon and everything in between in this SPACE.com infographic. The moon is illuminated by light from the sun, which observers on Earth see reflected off the lunar surface. As the moon moves around Earth, the amount of illumination it receives from the sun changes, creating the lunar phases. The moon completes a single lunar cycle in about one month.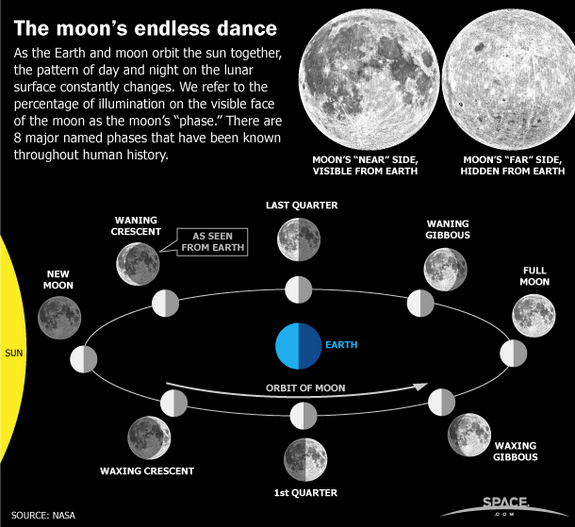 Source Space.com: All about our solar system, outer space and exploration