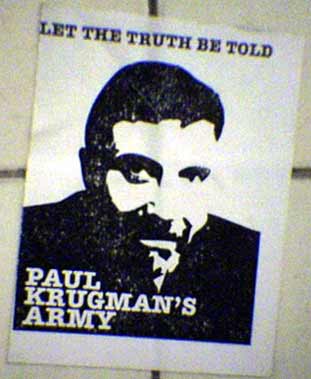 Econintersect: In a New York Times OpED, Professor Paul Krugman opined that small business was not being hurt by taxes or regulation – but only by lack of demand.  Krugman says:

O.K., I know what the usual suspects will say — namely, that fears of regulation and higher taxes are holding businesses back. But this is just a right-wing fantasy. Multiple surveys have shown that lack of demand — a lack that is being exacerbated by government cutbacks — is the overwhelming problem businesses face, with regulation and taxes barely even in the picture.
For example, when McClatchy Newspapers recently canvassed a random selection of small-business owners to find out what was hurting them, not a single one complained about regulation of his or her industry, and few complained much about taxes. And did I mention that profits after taxes, as a share of national income, are at record levels?

Whether small business is making record profits is an important issue.   Most jobs growth in the USA is driven by small business (analysis here).   While there is no dispute that real corporations have profits at record levels, small business is not included in this number.
Small business reports its income under personal income, not corporate income.  Even if the small business is incorporated – tax laws allow reporting as personal income.
This graphic is current dollars – not inflation adjusted dollars – and remains 3% below a 4Q2006 peak.  Depending on the inflation gauge used, profits for small business are down in the zone of 15% in chained (inflation adjusted) dollars since the 2006 peak.
Small business is not enjoying record profits, and likely is the cause of poor employment numbers.

source: NYT