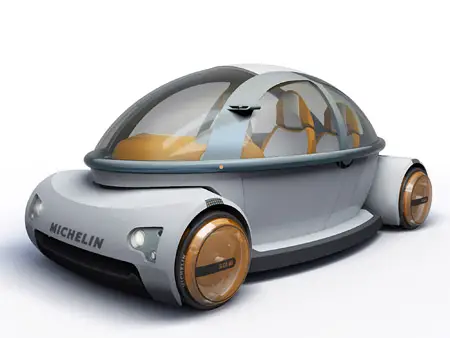 Econintersect: A Chicago Fed forum at the eighteenth annual Automotive Outlook Symposium (AOS) looked at the future of auto electronics.  Currently the average new automobile includes more than 40 electronic controllers, five miles of wiring, and more than 10 million lines of software code.
The forum members predicted:  

The share of electronic content in vehicles would continue to grow for some time. The number of processors in cars would double over the next five years in applications such as — vehicle-to-vehicle communication that reduces the chance of collisions; advanced navigation systems that adjust a car's engine to features of the terrain according to information on the route traveled; and systems that find and reserve parking, as well as place vehicles into tight parking spaces. Ultimately, cars may drive themselves (one possible application of this capability would be "platooning," where self-driving vehicles travel in tightly spaced groups on highways).
Electronic applications offer a large potential for automakers to differentiate their products from the competition.
The growing presence of electronics in vehicles will likely lead to changes in the automotive supply chain.   Automakers have already started to interact directly with computer hardware and software providers, circumventing their traditional parts supplier networks.

And the panel that made these predictions? – Thomas Kurfess, professor and BMW Chair of Manufacturing at Clemson University; James Buczkowski, Henry Ford Technical Fellow and director of electrical and electronics systems research and advanced engineering at Ford Motor Company; Michael Smitka, professor of economics at Washington and Lee University; and Thomas Klier, senior economist at the Federal Reserve Bank of Chicago.
source: Chicago Fed