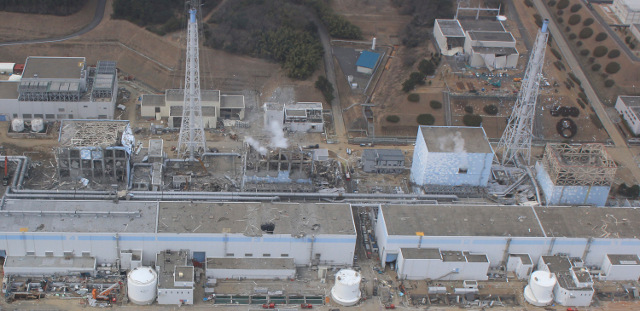 Econintersect:  Partial blame for the severity of the Japanese Nuclear disaster at Fukushima has spread to Prime Minister Naoto Kan according to The Japan Times.
According to the sources, the Nuclear Safety Commission advised Kan that seawater injection into the reactor vessel could rekindle a chain reaction in a state called "recriticality," prompting him to require the utility to suspend the operation.
But the commission later confirmed that the injection wouldn't cause any problem, and Tepco, which initially began pumping seawater at the discretion of on-site workers, restarted the work by also putting in boric acid, which works to suppress criticality, the sources said.
This disaster is far from over.  A fair analysis of the current slow moving situation is provided by fairewinds.com according to Steven Hansen, publisher at econintersect.com.  He was a nuclear startup engineer for this particular design – and his system responsibilities were the primary containment and shutdown systems.

source: The Japan Times, fairewinds