Econintersect:  Federal Reserve Governor Elizabeth A. Duke in a speech on small business credit availability concluded:
……. the financial conditions that would be necessary for small businesses to start up and thrive would include positive conditions for personal wealth building and a full range of consumer and business credit availability. In the wake of the financial crisis, small business owners and potential small business owners likely experienced a substantial reduction in the personal resources necessary to start or sustain a business. At the same time, small business loans became harder to get, and when they were available, both price and nonprice credit terms were likely quite restrictive. Many small business owners were so convinced that their requests would be denied that they did not even apply for credit. Despite this restricted credit availability, small business owners, by a large margin, still considered their most significant problem to be weak sales. Although no definitive data source exists, the combination of a variety of recent survey results paints a picture of increasing optimism about future sales and business conditions and a corresponding easing of credit availability for small businesses.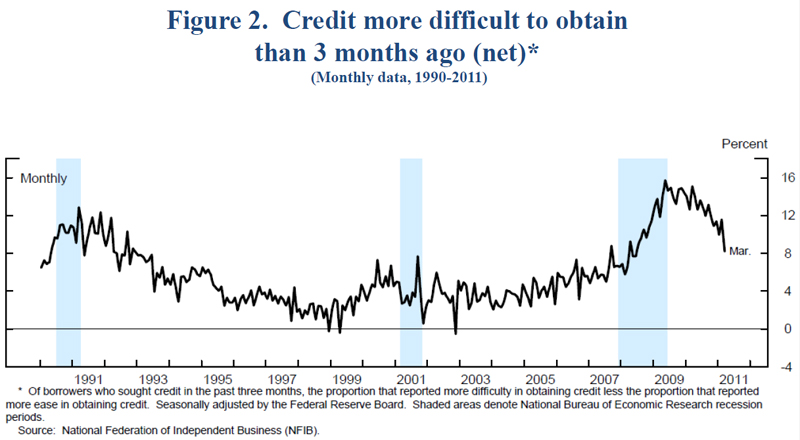 For a complete transcript of the speech – hyperlink here.