Econintersect:  The Japanese earth quake on March 11 was the seventh largest earthquake in recorded history – GEI News (1) – and the fourth of the top seven to have involved the North American tectonic plate.  Yes, northern Japan is part of North America.  See GEI News (2).

The extent of total devastation of very wide areas is best seen from aerial photos.  Before and after satellite images from Japan have been posted by ABC (Australian Broadcasting Company).  One of the comparitive views is provided here: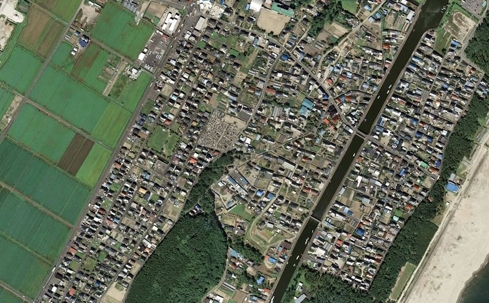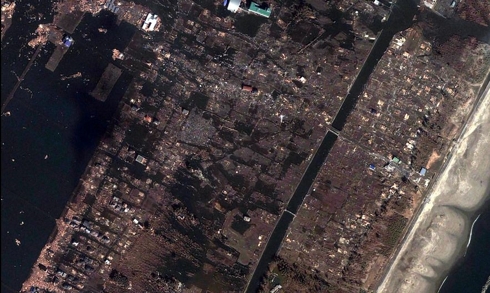 For many more before and after comparisons, go to abc.net.au.  GEI News (1) has provided sources for a variety of  photos and videos of the disaster. 
Sources:  abc.net.au, GEI News(1) and GEI News (2)