by Lee Adler, Wall Street Examiner
What is a picture worth? Think of all the words you read about Friday's Nonfarm Payrolls report and then look at the picture.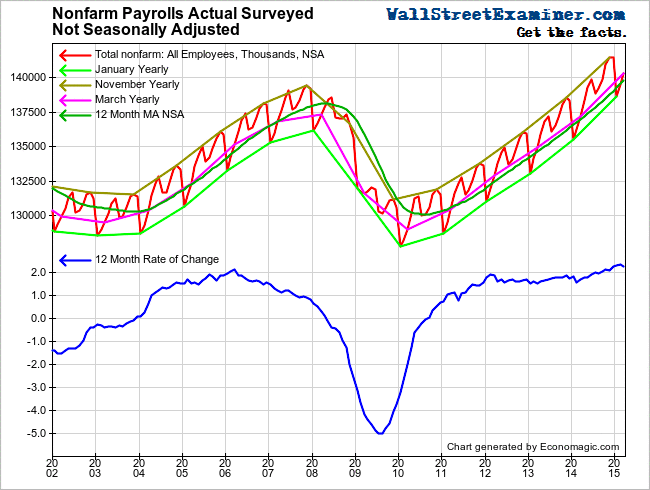 Non Farm Payrolls – Click to enlarge
This is the actual, not seasonally adjusted data. What has changed?
Please understand that I'm not saying that this is bullish. In fact the opposite. Markets crumble when central banks pull the plug. They pull the plug when they deem the economy is strong and inflation (or, in spite of what they say- excessive speculation) is a threat.
Now maybe there are irregularities and deficiencies in the way that the BLS collects and presents this data. But tax collections don't lie and the real time daily withholding tax collections through April 1 did not suggest a change of trend, or any material slowing yet, either.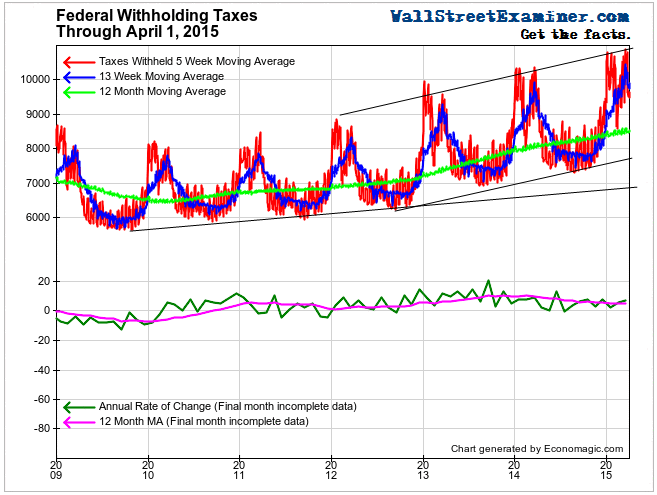 Federal Withholding Tax Collections – Click to enlarge
So there you have the pictures. What are they worth. I'll let you be the judge.