by Lee Adler, Wall Street Examiner
The median price of new homes sold in the US in September fell to $259,000 from $286,800 in August. That's an extraordinary drop. It left prices down 4% on a year to year basis. Does that mean that 3 years of breakneck housing inflation have come to an end? Probably not. At least we cannot conclude that from this data.
That's because the change in median price was due to a huge change in the mix of sales. In August, 48% of sales were in the $300,000 and up range. In September 2013, that ratio was 42%. But last month, sales of $300,000 and above were just 37% of sales. The median price dropped because there were more sales of less expensive homes than is typical. It's just one month of data, so we'll have to see if the trend persists. Price gains in existing home sales have moderated in the past year, but there's been no sign of outright decline yet.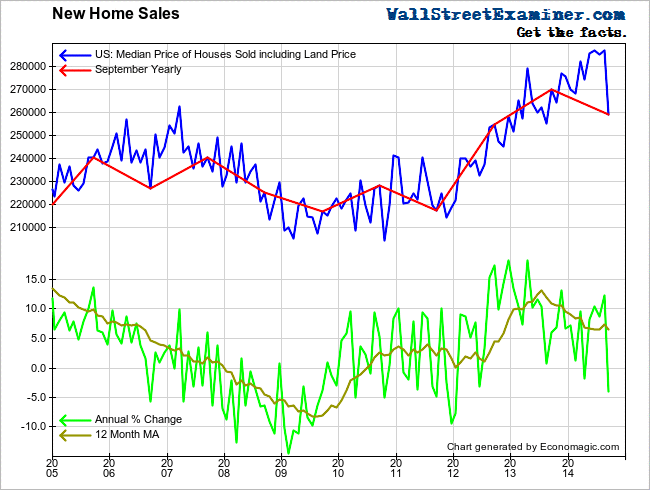 Median New Home Sales Prices Drop- Click to enlarge