For the first time since late April the decline in our Daily Growth Index has stalled and even rebounded very slightly to a -6.71% year-over-year contraction (after bottoming at a -6.76% on May 16, 2011):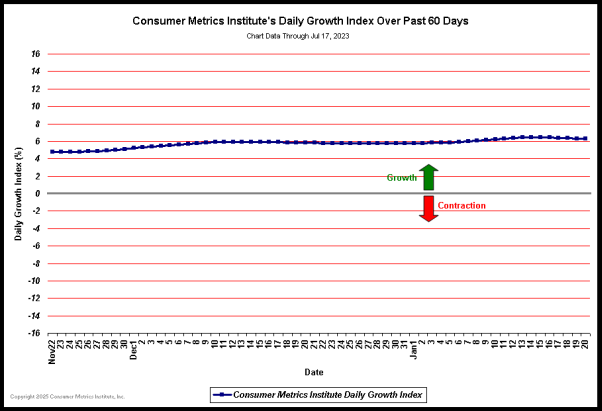 The improvement was caused less by upward movement in the current values of our Weighted Composite Index than by some really bad values from mid-February "falling out" of the 91-day moving average. In fact, the current values of the Weighted Composite Index are only slightly better than the average itself, and absent any substantial change in the daily values we can at best hope for bottom "bouncing" in this region for some time: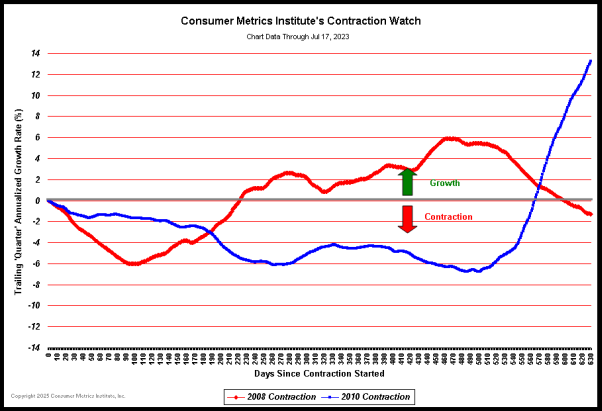 One of our recurring themes has been the uneven nature of the recent "recovery," with some parts of the consumer economy performing vastly differently from others. Our Automotive Sector perhaps best shows these market share divergences, which shifted several times during the past year. For example, overall consumer demand for the Domestic brands of autos has tracked as follows over the past 48 weeks: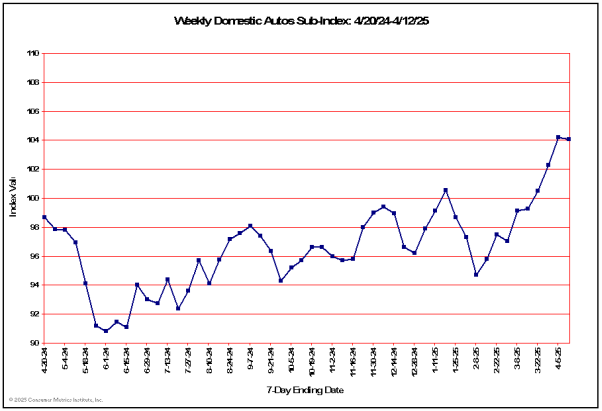 Meanwhile, just the "economy" brands (both imports and domestic) have behaved somewhat differently:
European badges have followed yet another course: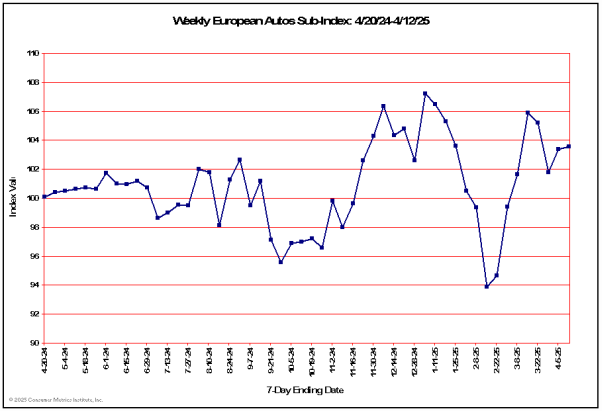 And Korean brands continue to pull in new market share with significant (and now compounding) year-over-year gains: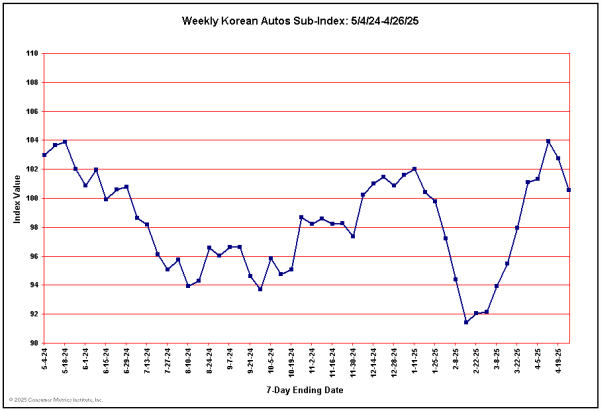 We continue to be asked why our Weighted Composite Index has remained weak even as (for example) portions of our Retail Sector have been showing substantial year-over-year growth. The reason is relatively simple: our Weighted Composite Index weights every single transaction that we capture by the economic value of that transaction (as reflected in the BEA's NIPA tables), and the transactions in the Housing Sector carry by far the greatest weight of any part of the consumer economy.
In that light, we continue to see only modest improvement in the year-over-year contraction rates for loans for new residential housing: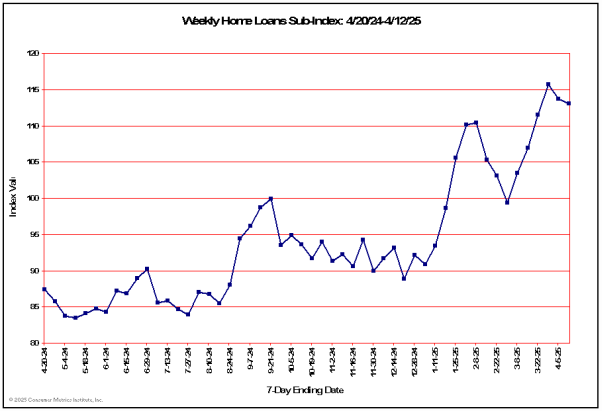 When reading the above chart it is important to remember that the year-over-year contractions are now compounding — i.e., the shown contractions are against values from last year that were already in sharp decline. And even residential mortgage refinancing activities are still plateaued at readings that are down substantially from the same time last year: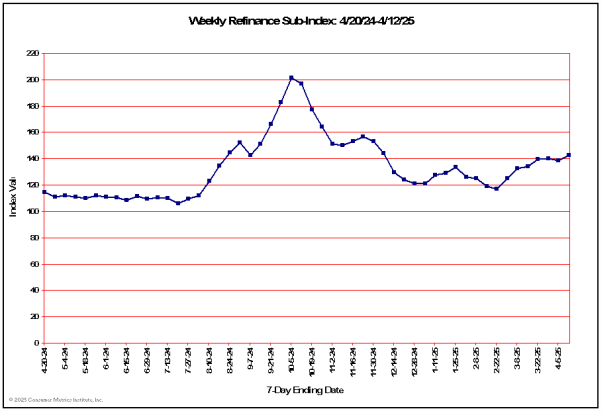 All of this can be wrapped up in one of our favorite charts, our Personal Finance index, which plots the "financial comfort" of our consumers. In effect it reflects the sense of financial well-being felt by our consumers by capturing (and inverting) the interest that they are currently showing for services and products that can assist them in foreclosure, default and bankruptcy situations (up in the chart means fewer concerns, down is greater angst):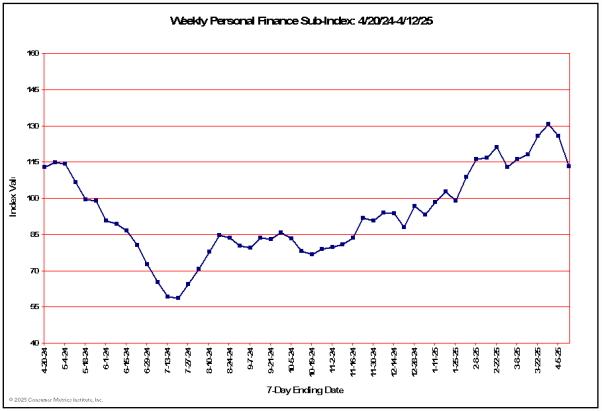 The chart more or less says it all: our consumers are bouncing along in a state of ongoing gloom.
Related Articles
Consumers Come to Terms with Frugality  by Rick Davis
April 2011 Existing Home Sales A Mediocre Start to the Butying Season  by Steven Hansen
Two Measures of Inflation:  Prices and Expenditures  by Doug Short
Inflation About to Grab Hold?  by Steven Hansen
Contraction Watch:  Discretionary Expenditures Declining  by Rick Davis
Inflation:  Short- and Long-term View  by Doug Short, Steven Hansen and John Lounsbury
Wholesale Sales:  Evidence of Moderate Growth  by Steven Hansen
A Significant Reason Retail Sales do not Indicate Recovery by Doug Short
Strong Retail Sales Do Not Point to Real Economic Growth  by Steven Hansen