We have been watching several mixed signals among our charts, including those in the Automotive Sector that have been commonly cited as examples of the "recovering" economy. That sector had certainly shown strength in our data until the past few weeks: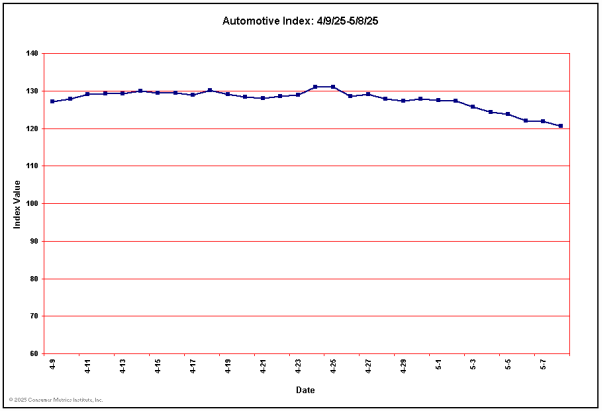 The Domestic Autos Sub-Sector had been particularly encouraging throughout the last half of 2010 and the first quarter of 2011, with year-over-year growth hovering in the single digit percentages until very recently: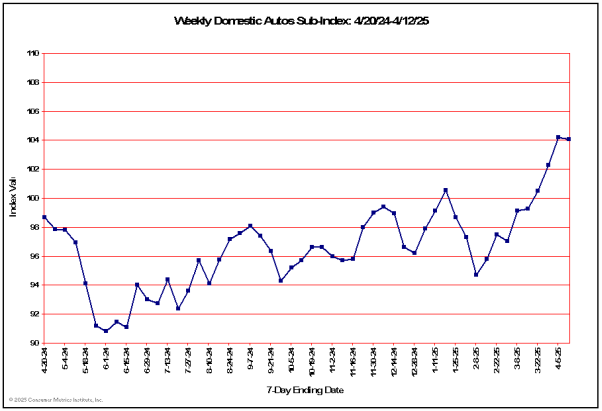 But even the Korean Autos Sub-Index has begun to return to earth, dropping to what is (for it) a modest 15% year-over-year gain: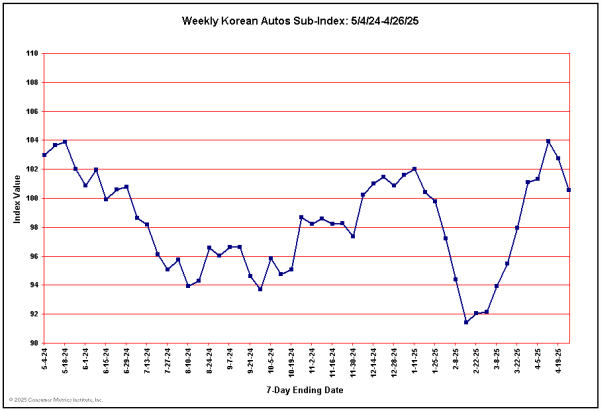 Economy Autos as a whole have traced out a pattern similar to that shown in the Korean chart above, only shifted down by between 20% and 35%:
And although the Luxury brands appear to have had a much choppier recent history, the scale of their excursions above or below the nominal zero-change 100 baseline have actually been fairly modest: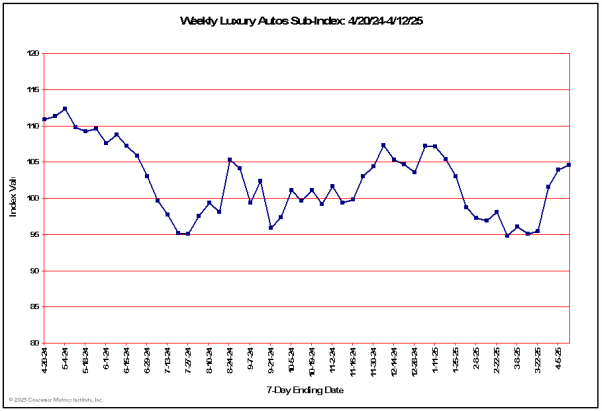 All of this is interesting in light of the resumed contraction of the Federal Reserve's measurements of consumer revolving credit and the continuing lack of consumer enthusiasm for new mortgages: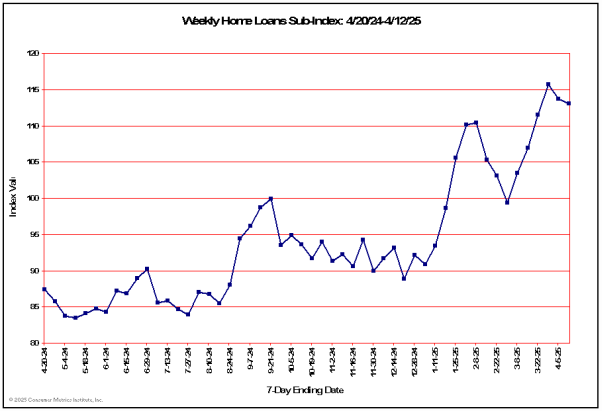 Automobiles represent a complex situation for most American families, with a number of characteristics that are unlike most other "discretionary" durable goods:
— They are discretionary only up to the point that they provide essential transportation. It is easier to have a gainful career in most of the country with at least some form of automotive transport.
— They wear out far faster than a home or most major appliances (the average American will own 10-12 autos during their lifetime).
— They are a major source of peer status and/or personal self-esteem, all of which is deeply embedded in the American culture.
— Newer models offer opportunities to cut operating costs, fuel consumption and environmental impacts.
And lastly, an item we had previously overlooked:
— They are a way to rehabilitate damaged credit — car loans are still there even when other loan offers have dried up.
Our conclusion: even as households continue to deleverage it is probable that auto sales will fare better than most other classes of "discretionary" durable goods.
Related Articles
Black Swan in a Flock of Dirty Birds  by Rick Davis
Do Strategic Defaults Increase Consumer Spending  by Rick Davis
Japanese Meltdown Will Inhibit Recovery  by Steven Hansen
Consumer Sentiment Shocks to the Downside  by Doug Short