During the past week we have again witnessed the extraordinary effect that major news events can have on "real-time" consumer demand for discretionary durable goods. On Monday March 14, 2011 our Weighted Composite Index set a new one-day record low of 89.06 (surpassing the similarly news-impacted prior record low of 89.43 set on Wednesday November 5, 2008 — the day following the U.S. 2008 presidential election), only to rebound over the next 6 days. We had witnessed a similar 10-day 5% dip in 2005 coincident with Hurricane Katrina (although at that time from a base level above 106), and we have no doubt that — if our data went back to 2001 — 9-11 would be the point of reference for scale and duration of such events.
The tsunami induced downturn can be seen in the daily chart of our Weighted Composite Index: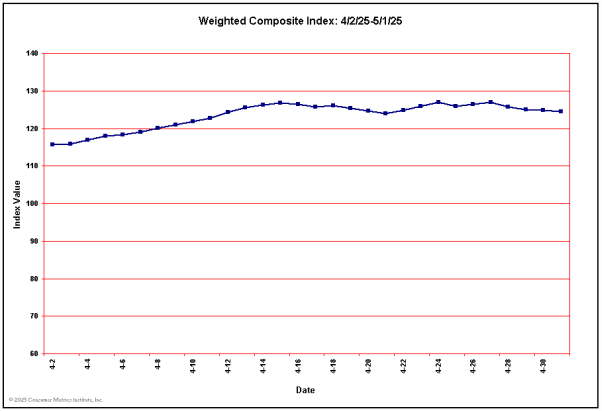 as well as the weekly chart: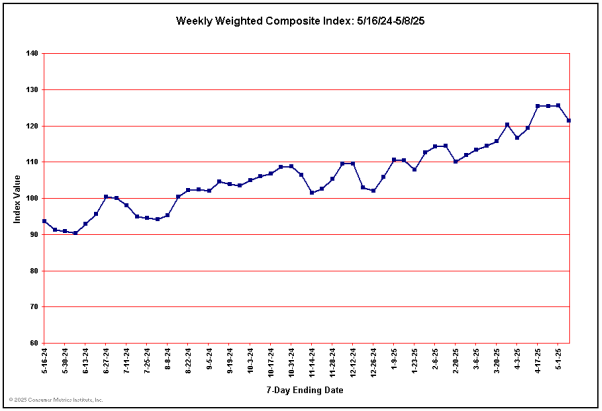 and even in our 91-day trailing "quarter" Daily Growth Index, which had already turned lower again in late January before sharply accelerating that decline over the past week: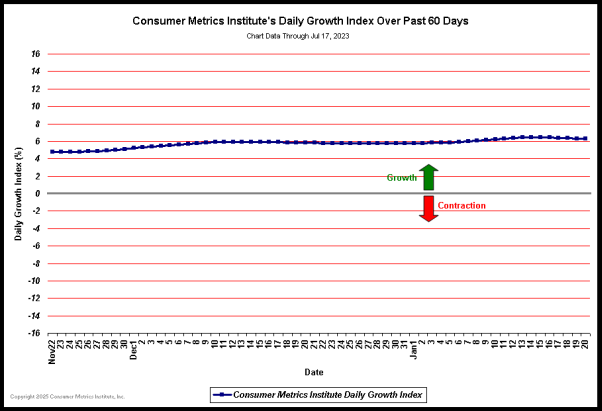 (Click on chart for fuller resolution)
Again, our "Contraction Watch" (which follows the Daily Growth Index shown above and compares it on a day-by-day basis with the same index during the dip created by the "Great Recession") is perhaps the best way to visualize what has been happening with the consumers that we monitor, and that chart is still not showing any signs of a sustainable consumer driven "recovery":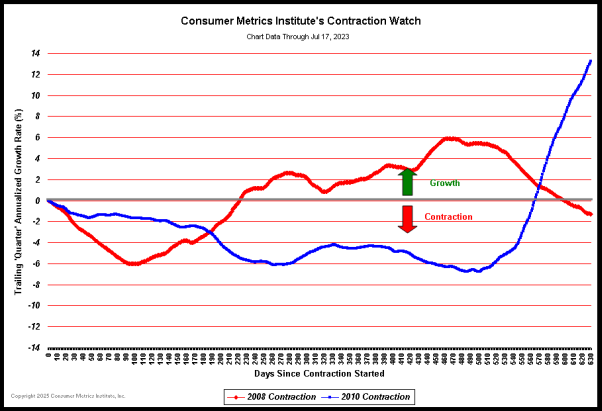 (Click on chart for fuller resolution)
When looking at the above charts there are two key points to remember:
► This depression of consumer demand in the U.S. is at this point a purely psychological effect — caused exclusively by empathy or distraction. There have not yet been any major economic consequences that have washed-up on U.S. shores. Those will surely follow as global supply chain disruptions begin to take their toll.
► The renewed downturn in our data commenced in late January (probably in concert with rising fuel and food prices), nearly 6 weeks before the Sendai earthquake and tsunami. If this truly was a "Black Swan," then it merely joined a flock of already dirty birds.
Related Articles
Do Strategic Defaults Increase Consumer Spending  by Rick Davis
Japanese Meltdown Will Inhibit Recovery  by Steven Hansen
Consumer Sentiment Shocks to the Downside  by Doug Short