Written by Yichao Wang, GEI Associate
According to the People's Bank of China (PBOC), its foreign currency reserves shrunk by $93.9 billion to $3.56 trillion in August, the largest single monthly drop in absolute terms, and the biggest fall on a percentage basis since May 2012.
However, many analysts believe the actual foreign-exchange sales are likely to have been larger than the $94bn fall in the value of reserves.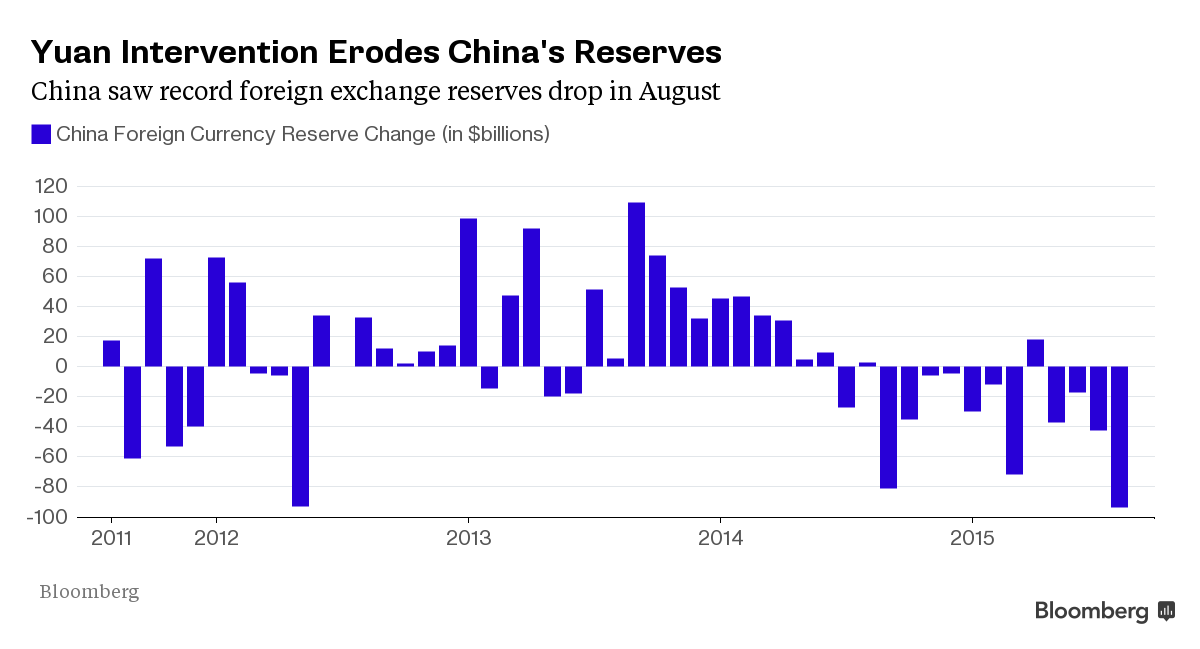 Because of a global stock-market panic and concerns that the Federal Reserve might wait longer to raise interest rates, the euro and Japanese yen strengthened against the dollar in August. Both the yen and the euro gained 2.2% against the dollar. Assume that China has the similar currency composition of foreign-exchange reserves as that of the global currency reserves, the euro and the yen would account for nearly 30%. As China's foreign currency reserves was $3.65 trillion at the end of July, the strengthening of the euro and yen would have boosted the dollar value of the reserves by $20 billion.
Moreover, the foreign-exchange reserves of $3.56 trillion already include the yield. If the annual percentage yield is 3%, the monthly yield would be about $9 billion. So the actual sales of foreign-exchange would be larger by the monthly yield earned (about $0.75 billion).
There are several reasons that lead China's foreign-exchange reserves to fall.
First, China's devaluation of its currency prompted further falls in the yuan. In order to halt a slide in the yuan and stabilize financial markets, PBOC had to use its dollar holdings to buy the yuan. According to Deutsche Bank, the central bank spent up to $50 billion on interventions on just three days, Aug. 12, 26 and 28.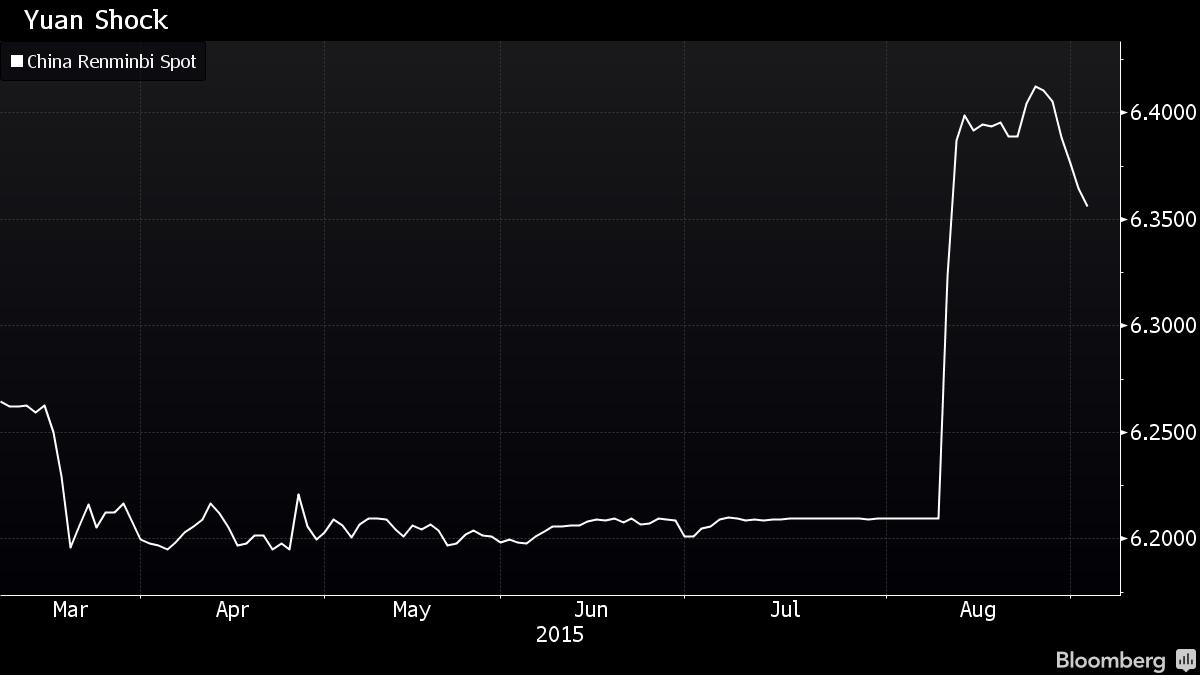 Second, many Chinese companies and foreign companies operating in China converted their yuan holdings into dollars to pay down their dollar denominated debt. There are also more companies and individuals making foreign acquisitions and letting foreign profits accumulate overseas, as China's economic growth slows down.
Third, expectation of further yuan devaluation also played an important role. This expectation stimulated demands for dollar financial products and increased the foreign-exchange deposits of businesses and citizens. According to the central bank, dollar deposits held by Chinese citizens and businesses increased by more than $70 billion in the first half of this year. If the expectation of devaluation continues, it would greatly reduce the foreign-exchange reserves in the short term, which in turn put greater downward pressure on the yuan. The net effect is like a self-reinforcing spiral.
>>>>> Scroll down to view and make comments