by Rick Ackerman, Rick's Picks
Although the steep decline of the last three weeks may have quieted the hubris on Wall Street, it has barely made a dent in the long-term trend. Indeed, from a technical standpoint, the Dow could fall a further 727 points without seriously damaging the weekly chart (see inset). A uncorrected drop of that magnitude would surpass two prior 'external' lows (#1 and #2), generating the first bearish impulse leg we've seen since August 2011. Keep in mind that that correction, ugly as it seemed at the time, primed the blue chip average for the steepest, most powerful bull run in history.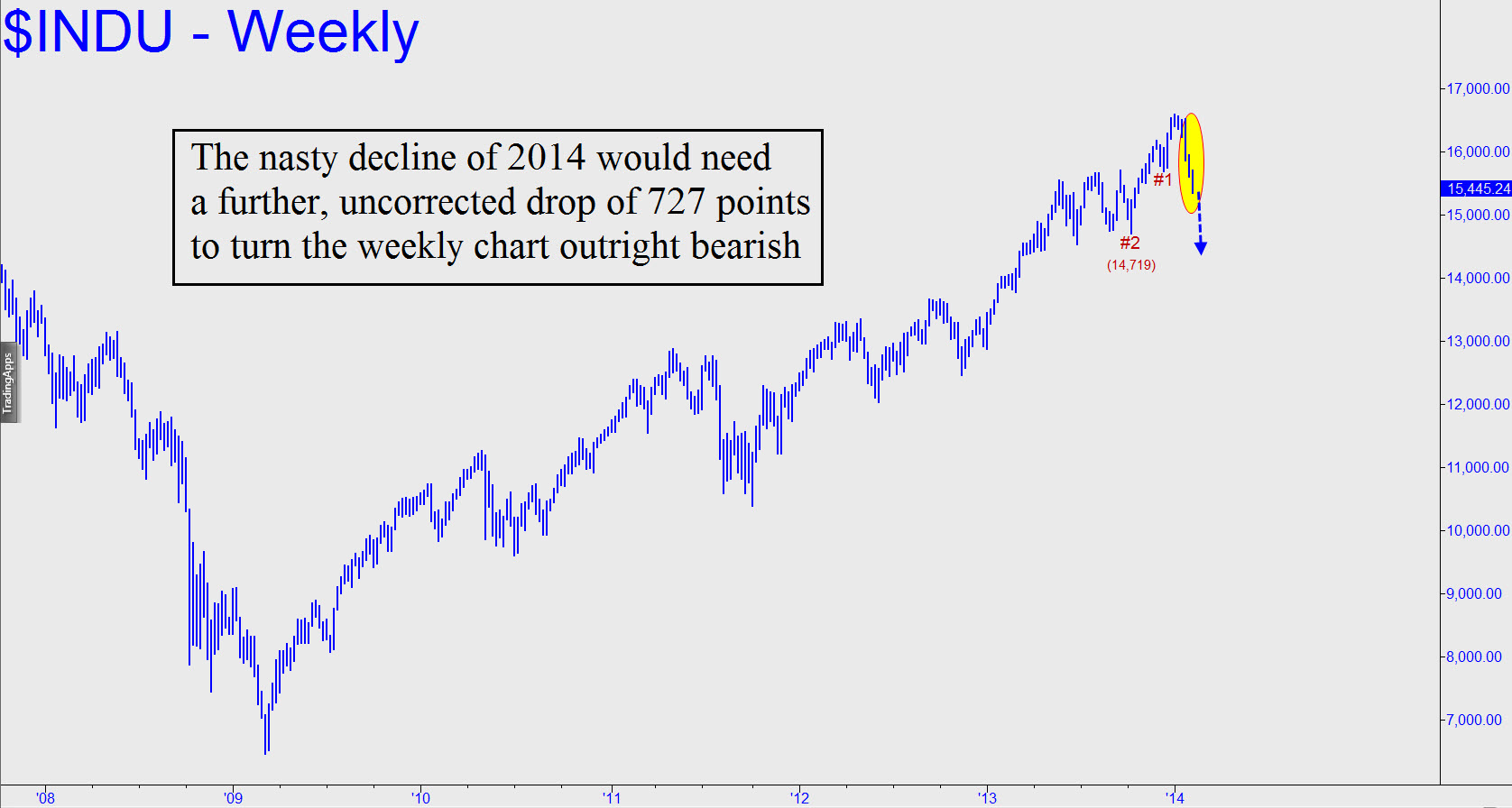 My bull-market target is still 17622, and although subscribers are currently short from near the New Year's Eve top via DIA put options, the bullish case for the long-term remains intact. We'll be better able to gauge buyers' fortitude if and when the Indoos fall to 15209, a Hidden Pivot support that comes from the daily chart. That target is sufficiently clear and compelling as to warrant tightly stopped bottom-fishing, but if it gives way easily, that would be a sign of further weakness to come and perhaps another big leg down. Accordingly, traders and investors should set an alert at that price, since price action there could be telling. Click here for a free two-week trial subscription to RIck's Pcks, including access to the chat room.