by Lee Adler, Wall Street Examiner
New home sales soared in May to 49,000 units, reaching the level reached at the bottom of the 1987-91 real estate depression as well as to the level of May 2008, near the bottom of the worst US economic depression since the 1930s. Mainstream conomic pundits and financial media personalities were ecstatic. After all it's not often that a sector as important as housing is to the US economy recovers from nearly non-existent all the way back to previous depression levels. It's even more impressive considering that there are 29 million more US households than in 1991.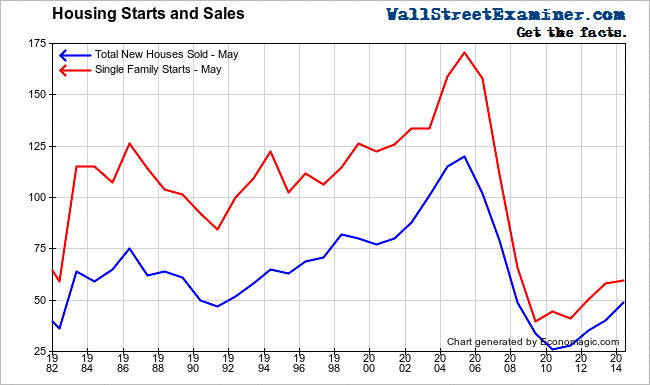 New Home Sales Reach 1991 Depression Low- Click to enlarge
What a great moment for the US economy! Congratulations to the housing industry and especially to the Fed for a job well done, and to the US financial media for doing its usual fine job of keeping great data like this in perspective.