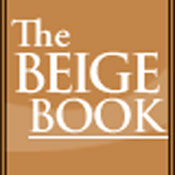 Econintersect: The Federal Reserve's anecdotal monthly report (Beige Book) on the shape of the economy says the economy's expansion is continuing moderately into April 2011.
Reports from the twelve Federal Reserve Districts indicated that economic activity generally continued to improve since the last report. While many Districts described the improvements as only moderate, most Districts stated that gains were widespread across sectors, and Kansas City described its economic gains as solid. Manufacturing continued to lead, with virtually every District citing examples of steady improvement, often with reports of increased hiring. Retailers in the Boston District reported mixed sales results and retail sales remained weak in the Richmond District, but all other Districts experienced at least slight gains in consumer spending and the New York District cited robust sales. Business services, including freight-related activities, improved in most Districts. Loan demand was either unchanged or up slightly in most Districts, with New York, St. Louis, and Kansas City citing weaker lending. Residential and commercial real estate performance varied across Districts. Seven of the Districts described commercial real estate as slightly improved, while five noted that their markets were flat. While most Districts noted little change in their residential real estate markets, half of the Districts cited at least pockets of weakening.
The Beige Book is prepared by the Federal Reserve Bank of Richmond,  and is based on information collected before April 4, 2011. It  summarizes comments received from businesses and other contacts outside the Federal Reserve – and therefore is not supported by actual data or evidence.
To read the entire report – (hyperlink here)