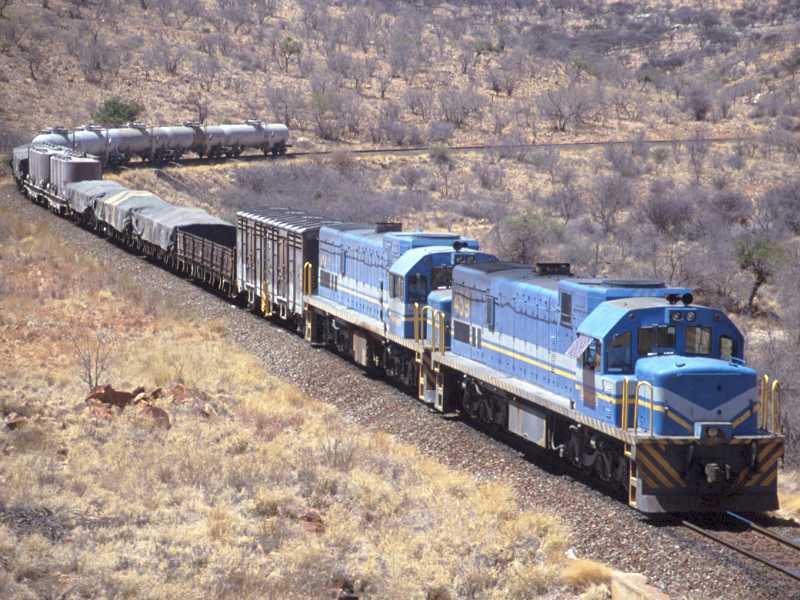 Econintersect: Rail traffic dropped slightly from 8.2% year-to-date over 2010 levels to 7.8% in the fourth week of the New Year.  Year-over-year gains for the third week rose from 3.5% last week to 6.6% this week.
Econintersect monitors rail traffic as one significant measure of the economy.  The coming weeks and months will tell what the real growth over 2011 will be.   This is the second week in the 8% YoY range, after starting the year much stronger.  It was in the first quarter of 2010 where the 2010 rail growth spurt hit.  This period will allow for true comparisions for a measure of rail industry growth in 2011.
Coal is the major product on USA railroads – and shipments are now up strongly YoY.
| | | | | | | | | | |
| --- | --- | --- | --- | --- | --- | --- | --- | --- | --- |
| Major Commodity Groups | Total | Grain | Chemicals | Food | Forest | Metals | Coal | Autos | Intermodal |
| Current Week | | | | | | | | | |
| Vs. 2010 | 6.6% | 6.7% | 4.8% | (5.3%) | 9.2% | 5.4% | 4.7% | 5.3% | 9.2% |
| Vs. 2009 | 14.3% | 50.3% | 15.5% | 4.5% | 7.3% | 26.5% | 2.9% | 53.3% | 17.4% |
| 4 Week Rolling Avg. | | | | | | | | | |
| Vs. 2010 | 7.8% | 9.9% | 6.5% | (3.0%) | 5.5% | 16.5% | 8.8% | 2.6% | 7.4% |
| Vs. 2009 | 8.5% | 28.8% | 17.5% | 3.8% | 3.3% | 42.0% | (4.2%) | 69.6% | 10.1% |
| Quarter to Date | | | | | | | | | |
| Vs. 2010 | 7.8% | 9.9% | 6.5% | (3.0%) | 5.5% | 16.5% | 8.8% | 2.6% | 7.4% |
| Vs. 2009 | 8.5% | 28.8% | 17.5% | 3.8% | 3.3% | 42.0% | (4.2%) | 69.6% | 10.1% |
| Year to Date | | | | | | | | | |
| Vs. 2010 | 7.8% | 9.9% | 6.5% | (3.0%) | 5.5% | 16.5% | 8.8% | 2.6% | 7.4% |
| Vs. 2009 | 8.5% | 28.8% | 17.5% | 3.8% | 3.3% | 42.0% | (4.2%) | 69.6% | 10.1% |