>> Click Here for Historical Wall Post Listing <<
Econintersect: Every day our editors collect the most interesting things they find from around the internet and present a summary "reading list" which will include very brief summaries (and sometimes longer ones) of why each item has gotten our attention. Suggestions from readers for "reading list" items are gratefully reviewed, although sometimes space limits the number included.
This feature is published Monday, Wednesday, and Friday in the late afternoon New York time. For early morning review of headlines see "The Early Bird" published Monday through Friday in the early am at GEI News (membership not required for access to "The Early Bird".).
BECOME A GEI MEMBER - IT's FREE!
Most of this column ("What We Read Today") is available only to GEI members.
To become a GEI Member simply subscribe to our FREE daily newsletter.
Topics today include:
Articles about events, conflicts and disease around the world
Global
"certain Washington politicians choose to fight for foreign countries, but President Trump will always fight for the American people."
U.S.
State and local governments could have collected up to $13 billion more in 2017 if they'd been allowed to require sales tax payments from online merchants and other remote sellers, according to a report from the Government Accountability Office, Congress's non-partisan audit and research agency. Other estimates are even higher. All but five states impose sales taxes.
That sounds a lot like the first stage of the plan Amazon laid out for HQ2. Though the second headquarters is ultimately projected to house 50,000 workers in a $5 billion, 8-million square foot campus by 2027, Amazon said the first phase of the project would be to open about 500,000 square feet of space in 2019 in the new city.
Germany
Iran
Trump has repeatedly denounced the nuclear agreement negotiated by his predecessor and in October declined to certify that it's in the interests of the U.S. But he has so far stopped short of pulling the U.S. out of it altogether. Trump said this would be the last time he issues a waiver to maintain the accord, and he bluntly put the onus on European nations to agree to changes.
North Korea
China
Other Scientific, Health, Political, Economics, and Business Items of Note - plus Miscellanea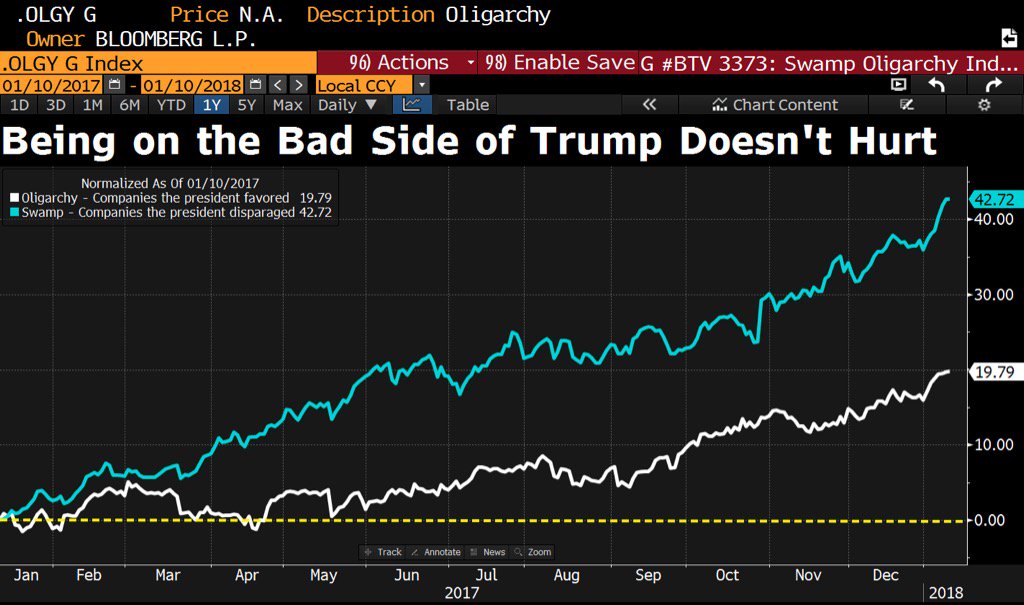 In five years' time, researchers should be able to pinpoint specific aberrations in the immune, metabolic, endocrine or nervous systems of people with ME/CFS, and perhaps find genetic predispositions to the condition. These indicators might yield diagnostic tests — and, further down the road, treatments.
We still don't know what caused the global financial crisis
There are some really simple examples of where our system doesn't work. For example, if I mow my lawn, and you mow your lawn, according to current models, no value has been created. But if I pay you $10 to mow my lawn, and you pay me $10 to mow yours, now we've "created $20 worth of economic activity" — according to the models we use to govern almost every aspect of human existence. This is insane. And that's not even the worst of it.

I think the current economic system — which does not have a basic income — dramatically undervalues all kinds of things humans do. The reason is that our current model says human beings aren't doing anything valuable unless they are paid.
This is a recipe for a sick society.
Would people do wasteful things with their time, and still get paid? Yes, they would. They are doing that now. The difference is that, with a basic income, we'd stop our economy from saying that the worthless things people have done which get them paid (Donald Trump's Real Estate School comes to mind) are infinitely more valuable than the many, many valuable things people do for free.
The VIX Index is a forward-looking measure of market volatility. VIX reflects the relative level of option premiums (or prices); it's a measure of expected future volatility in the market. The index was created in 1990. Prior to 2017 (almost 7,000 trading days), VIX closed below the ultra-low level of 10 on just nine days. During 2017, VIX anchored below 10 on 52 days. That's 85% of all days below 10 since inception. Further, as shown in Figure 5, VIX struck a new low in 2017 at 9.14. VIX represents another measure of volatility, and it's a confirmation of the current extreme low level of market volatility.
Make a Comment
Econintersect

wants your comments, data and opinion on the articles posted. As the internet is a "war zone" of trolls, hackers and spammers -

Econintersect

must balance its defences against ease of commenting. We have joined with Livefyre to manage our comment streams.

To comment, just click the "Sign In" button at the top-left corner of the comment box below. You can create a commenting account using your favorite social network such as Twitter, Facebook, Google+, LinkedIn or Open ID - or open a Livefyre account using your email address.
---
---
Econintersect Behind the Wall
---
---
---
---
---
| | |
| --- | --- |
| Print this page or create a PDF file of this page | |
---
The growing use of ad blocking software is creating a shortfall in covering our fixed expenses. Please consider a donation to Econintersect to allow continuing output of quality and balanced financial and economic news and analysis.
---
---
---
---
---
---
---
---