>> Click Here for Historical Wall Post Listing <<
Econintersect: Every day our editors collect the most interesting things they find from around the internet and present a summary "reading list" which will include very brief summaries (and sometimes longer ones) of why each item has gotten our attention. Suggestions from readers for "reading list" items are gratefully reviewed, although sometimes space limits the number included.
This feature is published Monday, Wednesday, and Friday in the late afternoon New York time. For early morning review of headlines see "The Early Bird" published Monday through Friday in the early am at GEI News (membership not required for access to "The Early Bird".).
BECOME A GEI MEMBER - IT's FREE!
Most of this column ("What We Read Today") is available only to GEI members.
To become a GEI Member simply subscribe to our FREE daily newsletter.
Topics today include:
Articles about events, conflicts and disease around the world
Global
U.S.
"The president is free to call news 'fake' and to blast the media. That goes against convention, but it is not unconstitutional. But a demand to cease and desist publication—a clear effort by the President of the United States to intimidate a publisher into halting publication of an important book on the workings of the government—is an attempt to achieve what is called prior restraint. That is something that no American court would order as it is flagrantly unconstitutional."
"Former Burlington College board member Robin Lloyd says she testified for about an hour on Oct. 26 before a grand jury at the federal courthouse in Burlington."
EU
With 3,116 deaths in 2017, the Mediterranean remained the deadliest migrant route in the world last year, despite a sharp fall in attempted crossings, according to the IOM. Of those, 2,832 migrants died on the central Mediterranean route.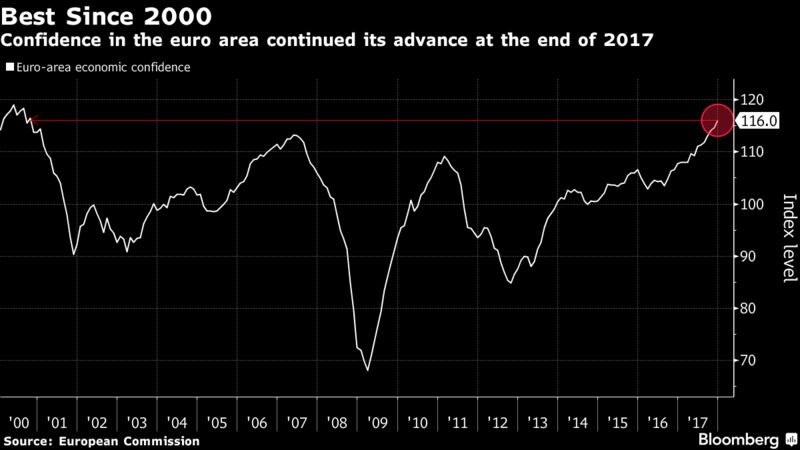 India
Section 377, modelled on a 16th-century British law, bans "carnal intercourse against the order of nature with any man, woman or animal", and is punishable by life imprisonment.
China
Other Scientific, Health, Political, Economics, and Business Items of Note - plus Miscellanea
Despite arguments that "credit easing will undoubtedly play a leading role in promoting a full recovery of the economy and financial markets" (Carlson et al. 2009), the economy remains hampered by long-term unemployment, part-time employment and a general economic insecurity despite 10 years of historically low interest rates. An explanatory factor for the failure of credit easing to expand productive economic activity is the conventional understanding of money and the operations of banks. These policies originate from the mistaken description of money's evolution promoted by the barter myth. This false evolution claims that barter precedes coinage and coinage leads to credit and concludes that banks require deposits to make loans (Graeber 2011). An improper ordering of events hinders the viability of QE to operate properly. As Basil Moore (1990) points out loans create deposits and deposits create reserves, this is endogenous money creation. Banks generate loans to credit worthy barrowers; they do not need to wait for deposits before extending credit. In this process, the Federal Reserve, as LOLR, accommodates banks in need of reserves that they are unable to obtain in the Fed Funds market. Thus, removing treasury bonds and MBSs from bank balance sheets in favor of cash reserves has not been able to generate new lending as banks do not lend reserves to customers. Consequently, this program cannot deliver the desired "full recovery of the economy and financial markets."

In fact, this process may actually be contractionary. First, QE is taking treasuries and the MBSs off the balance sheets of the banks. In addition to the removal of these assets, the Federal Reserve also removes the interest returns of those assets. In 2012, the Federal Reserve's net interest income was $90.6 billion (Palley 2013). Moving those interest earnings out of the private sector generates a "fiscal drag" on economic activity as "QE redistributes interest payments on debt to the monetary authority, and thereby back to the fiscal authority" (Palley 2013, 2).
The failure by leading economists to incorporate banking in their economic theories has been identified as a significant and costly weakness (Werner, 1997, 2005; Kohn, 2009). Likewise, it has been pointed out that the macro-economic feedback of banking activity had been neglected in finance research (Werner, 2012). Recognition of these shortcomings has led to the emergence of 'macro finance' as a new discipline, nested within the finance research agenda. The present paper contributes to this growing literature by addressing a long-standing central dispute about the role and function of banks, which has major implications for monetary and macroeconomics, finance and banking, as well as government policy: it is the question whether a bank lends existing money or newly creates the money it lends.
Highlights

•The three theories of how banks function and whether they create money are reviewed

•A new empirical test of the three theories is presented

•The test allows to control for all transactions, delivering clear-cut results.

•The fractional reserve and financial intermediation theories of banking are rejected

•Capital adequacy based bank regulation is ineffective, credit guidance preferable

•This is shown with the case study of Barclays Bank creating its own capital

•Questions are raised concerning the lack of progress in economics in the past century

•Policy implications: borrowing from abroad is unnecessary for growth
... employment and production is to be supported through a new broad based eligibility program designed to relieve those facing the most exigent of situations in America, poverty, unemployment, and long-term unemployment. Those in poverty, unemployed and long-term unemployed are unable to secure credit from financial institutions. Using geographic information system technology, the Fed can target spaces in need of capital flows with underutilized labor power. Figure 3 displays unemployment across metropolitan statistical areas (MSAs). This low level resolution is an appropriate regional tool for the Federal Reserve System. Using MSAs allows for targeting of high stress areas. In addition to concerns about urban employment, tools are available to analyze the underutilized capacity in the surrounding rural spaces.
Make a Comment
Econintersect

wants your comments, data and opinion on the articles posted. As the internet is a "war zone" of trolls, hackers and spammers -

Econintersect

must balance its defences against ease of commenting. We have joined with Livefyre to manage our comment streams.

To comment, just click the "Sign In" button at the top-left corner of the comment box below. You can create a commenting account using your favorite social network such as Twitter, Facebook, Google+, LinkedIn or Open ID - or open a Livefyre account using your email address.
---
---
Econintersect Behind the Wall
---
---
---
---
---
| | |
| --- | --- |
| Print this page or create a PDF file of this page | |
---
The growing use of ad blocking software is creating a shortfall in covering our fixed expenses. Please consider a donation to Econintersect to allow continuing output of quality and balanced financial and economic news and analysis.
---
---
---
---
---
---
---
---