>> Click Here for Historical Wall Post Listing <<
Econintersect: Every day our editors collect the most interesting things they find from around the internet and present a summary "reading list" which will include very brief summaries (and sometimes longer ones) of why each item has gotten our attention. Suggestions from readers for "reading list" items are gratefully reviewed, although sometimes space limits the number included.
This feature is published Monday, Wednesday, and Friday in the late afternoon New York time. For early morning review of headlines see "The Early Bird" published Monday through Friday in the early am at GEI News (membership not required for access to "The Early Bird".).
BECOME A GEI MEMBER - IT's FREE!
Most of this column ("What We Read Today") is available only to GEI members.
To become a GEI Member simply subscribe to our FREE daily newsletter.
Topics today include:
Articles about events, conflicts and disease around the world
Global
Of that total, $32.02 billion came through Foreign Military Sales, $6.04 billion was through Foreign Military Financing and $3.87 billion in cases funded through other Defense Department authorities, according to a Wednesday announcement from the State Department.

Regionally, sales made through FMS and FMF totaled roughly $22 billion for Central Asia/Near East; $7.96 billion to the Indo-Pacific; $7.3 billion to Europe; $641.6 million to the Western Hemisphere; and $248.6 million to Africa.
By certain measures, the most recent El Niño, which held sway in 2015 and 2016, was one of the three strongest on record, along with episodes in 1982–1983 and 1997–1998. Although its impacts on land were not clearly stronger than those of the other events, it appears it was the major culprit for a record increase in CO2 during its reign. "CO2 emissions from fossil fuels and industry did not really change from 2014 to 2016," says climate scientist Pierre Friedlingstein at the University of Exeter in England, and an author of the 2017 carbon budget report released by the Global Carbon Project in November. So the dramatic increase, he says, must be due to how land and sea responded to El Niño.
U.S.
As part of the plea agreement, Flynn has agreed to cooperate fully with Mueller's investigation. For the time being, at least, he will remain free — although the charge he faces carries a maximum penalty of five years in prison.

Flynn is the first official to hold a formal office in the Trump administration to be brought down by the Mueller probe, which is examining potential ties between the campaign and Moscow during the 2016 campaign.
A new provision in the tax cut bill that is headed for a vote in the Senate could undercut the financing mechanism that has been a major driver in the rapid growth of renewable energy projects.

Four trade organizations representing a broad swath of the renewable energy industry sent an urgent letter to members of the Senate, asking them to reconsider the Base Erosion Anti-Abuse Tax (BEAT) provision, which they say could have a "devastating" effect on renewable energy projects.

The BEAT provision is designed to make it harder for corporations to dodge taxes, but it would also sweep up tax credits — such as the renewable energy Production Tax Credit (PTC) for wind power projects and the Investment Tax Credit (ITC) for solar projects — making the credits more difficult to monetize.
EU
The workings of the European Monetary Union are still not well understood by many citizens, especially in countries which are the main beneficiaries of the euro.

The system is rife with dysfunctions that are only papered over by economic tailwinds and vigorous ECB action.

But fundamentally, not much has changed and the system is very fragile to adverse economic shocks.

The first of these is a product of the euro itself and is very predictable, a tightening ECB because policy is too loose for the central countries.
Nigeria
The U.S. official says armed drone flights could begin as early as next week or at least by the end of December. The arrangement limits the drones to defensive missions. The official was not authorized to discuss the matter publicly and so spoke on condition of anonymity.
India
Given that the rivalry among those three states could eventually lead to war—endangering India's interests in the Middle East, where it sources most of its energy and where millions of Indian emigrants live—New Delhi must carefully navigate the growing divide in the Persian Gulf. If it does so successfully, it can avoid getting entangled in regional tensions and consolidate its position as a key player in the Middle East.
China
Other Scientific, Health, Political, Economics, and Business Items of Note - plus Miscellanea
Returns likely to be lower across all assets in medium term

Risk scenario sees inflation jump that ushers 'fast pain'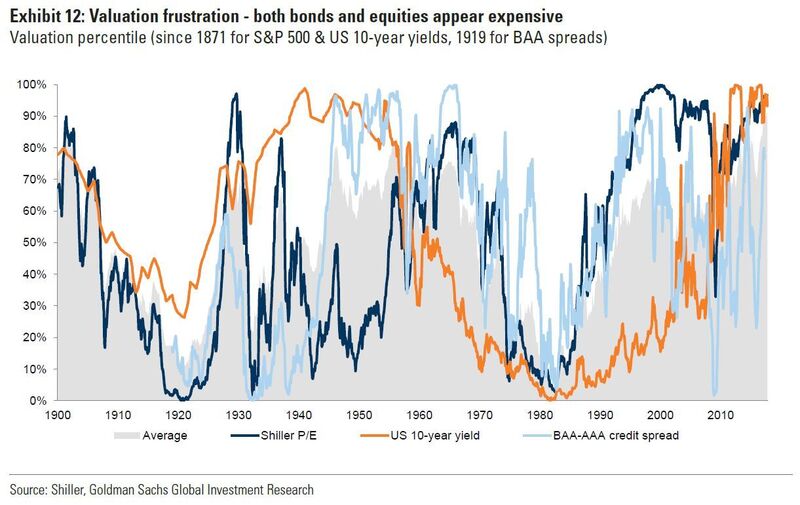 Starting in approximately 1500 BC, nomadic cattle herders from Central Asia began to cross the Hindu Kush Mountains and to settle in the verdant Indus Valley. These nomads were, of course, the Aryans. Popular myth has it that the Aryans were unstoppable invaders, proto-Mongols, who took over the Indian subcontinent and led the Indus Valley Civilization to collapse. There is not much evidence to support this theory. Rather, it seems that over time the Aryans filled the void left by the collapse of the Indus Valley Civilization.
Matthews China Investor (MCHFX) YTD: 57.6%; 3 YRS: 14.2%

Fidelity Select Technology (FSPTX) YTD: 56.5%; 3 YRS: 22.9%

Baille Gifford Emerging Markets (BGEDX) YTD: 54.1%; 3 YRS: NA

Fidelity China Region (FHKCX) YTD: 51.4%; 3 YRS: 11.3%

Oppenheimer Global Opportunities (OPGIX) YTD: 51.1%; 3 YRS: 22.8%
Make a Comment
Econintersect

wants your comments, data and opinion on the articles posted. As the internet is a "war zone" of trolls, hackers and spammers -

Econintersect

must balance its defences against ease of commenting. We have joined with Livefyre to manage our comment streams.

To comment, just click the "Sign In" button at the top-left corner of the comment box below. You can create a commenting account using your favorite social network such as Twitter, Facebook, Google+, LinkedIn or Open ID - or open a Livefyre account using your email address.
---
---
Econintersect Behind the Wall
---
---
---
---
---
| | |
| --- | --- |
| Print this page or create a PDF file of this page | |
---
The growing use of ad blocking software is creating a shortfall in covering our fixed expenses. Please consider a donation to Econintersect to allow continuing output of quality and balanced financial and economic news and analysis.
---
---
---
---
---
---
---
---