>> Click Here for Historical Wall Post Listing <<
Econintersect: Every day our editors collect the most interesting things they find from around the internet and present a summary "reading list" which will include very brief summaries (and sometimes longer ones) of why each item has gotten our attention. Suggestions from readers for "reading list" items are gratefully reviewed, although sometimes space limits the number included.
This feature is published every day late afternoon New York time. For early morning review of headlines see "The Early Bird" published every day in the early am at GEI News (membership not required for access to "The Early Bird".).
BECOME A GEI MEMBER - IT's FREE!
Every day most of this column ("What We Read Today") is available only to GEI members.
To become a GEI Member simply subscribe to our FREE daily newsletter.
The rest of this post is available only the GEI Members. Membership is FREE - click here
Topics today include:
Articles about events, conflicts and disease around the world
U.S.
The potential agreement comes after Republicans have repeatedly failed to carry out their years-long pledge to repeal and replace the 2010 Affordable Act, former Democratic President Barack Obama's signature healthcare overhaul.

Schumer said Senate Health, Education, Labor and Pension Committee Chairman Lamar Alexander, a Republican, and ranking Democrat Patty Murray had resurrected a bipartisan approach, which had been cast aside amid the latest near-vote on a repeal bill.
Coming together, the events raised questions about McConnell's leadership within the Senate and without, casting doubt on his reputation both as a seasoned political operator and a nearly unbeatable vote-counter on Capitol Hill.
"Today, I will write a personal check to the U.S. Treasury for the expenses of my travel on private charter planes. The taxpayers won't pay a dime for my seat on those planes."
While his administration has been chaotic, and his decision-making impulsive and sometimes whimsical, Trump has made changes that could have far-reaching and lingering consequences for society and the economy. Some have grabbed headlines but many, no less consequential, have gone largely unnoticed amid the daily controversies and Twitter insults that have marked Trump's early months in office.

Under Trump, oil is flowing through the Dakota Access Pipeline. Arrests of immigrants living illegally in the United States are up. More federal lands are open for coal mining.

The administration has left its mark in smaller ways, as well. Trump has rolled back or delayed Obama-era rules and regulations that protected retirement savings from unscrupulous financial advisers, made it harder for companies that violated labor laws to land federal contracts and restricted what internet service providers could do with their customers' personal data.

Those kinds of low-profile policy shifts are far from the dramatic change promised by the headline-loving Trump, who won the White House with a vow to fundamentally reshape Washington. But the effects can be just as real.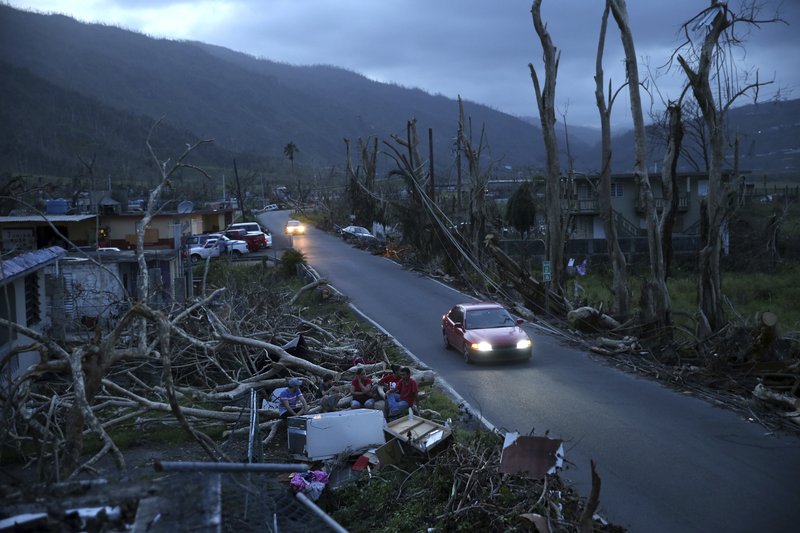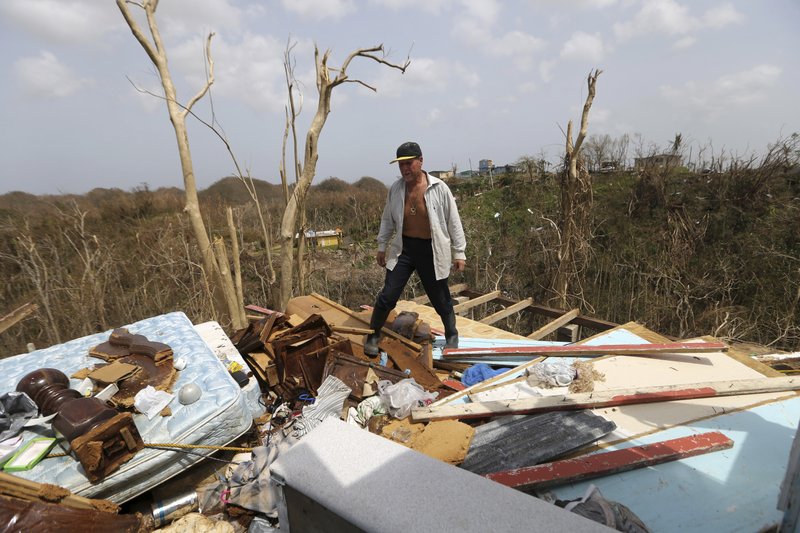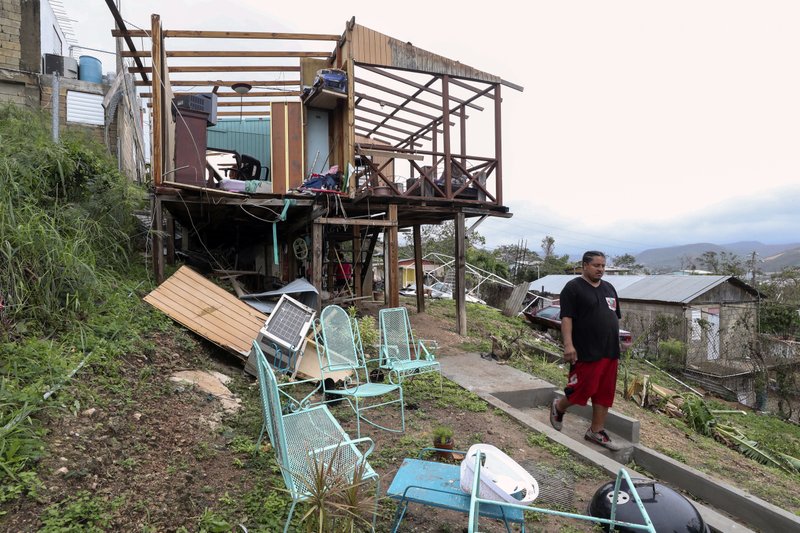 UK
"Decisive steps forward" have been made in the latest round of UK-EU talks, Brexit Secretary David Davis has said. Mr Davis was speaking at the end of the first talks since Theresa May's speech in Italy last week, in which she said the UK wanted a two-year transition.
But EU negotiator Michel Barnier said there were still "big gaps" between the sides on some of the withdrawal issues.

He said it could be "weeks or months" before they agreed to move to the next stage of talks about future relations.
Syria
A speaker who sounds like the IS leader seems to refer to recent North Korean threats against Japan and the US.

He also talks of battles for IS strongholds like Mosul, which was regained by Iraqi forces in July.

Baghdadi, who has a $25m (£19m) US bounty on his head, has not been seen in public since July 2014, leading to much speculation about his fate.
China
China, Pyongyang's only major ally, has already banned textile trade and limited oil exports.

The move is part of an international response to North Korea's sixth and most powerful nuclear test.
Australia
Australia has one of the longest histories of continuous human occupation outside Africa. But who exactly were the first people to settle there? Such a question has obvious political implications and has been hotly debated for decades. The first comprehensive genomic study of Aboriginal Australians reveals that they are indeed the direct descendants of Australia's earliest settlers and diverged from their Papuan neighbors about 37,000 years ago. The study also uncovers several other major findings on early human populations.
Other Scientific, Health, Political, Economics, and Business Items of Note - plus Miscellanea
Tax exemption to employee of employer paid health insurance premiums

Health care expenses

Real Estate Taxes

State and Local Taxes
In a marketplace with no shortage of fiduciary advisors,consumers are still choosing to take their business to brokers and insurance agents. Who is the government to prevent them from making this choice in the future?

Hegna asserted (without providing any evidence) that fiduciaries are uninterested in serving less wealthy Americans. He told the audience that 45% of Americans have no savings and 80% have less than one year's income in their portfolio. Without a broker or agent to sell them a product, he said, these unfortunate citizens would get no advice at all.

Hegna rejected the argument that only fiduciaries do what's best for their clients.
The United Nations Trade and Development Report 2017 was published last week and carried the sub-title "Beyond Austerity: Towards a Global New Deal". It is amazing that 9 years after the crisis emerged we are still discussing austerity and its on-going damaging consequences. Effectively the crisis interrupted the neoliberal agenda to increase the incomes shares of the elites at the expense of the workers, with growth being a secondary consideration if at all. Austerity was the means by which the elites could resume this push and used all sorts of depoliticised arguments to make it look as though there was really no choice. They have been spectacularly successful in their quest.
Accountant

Information Technology

Gastroenterologist

Sales Engineer

Technical Writer

Air Traffic Controller

Human Resources Manager

Insurance Sales Agent

Construction Manager

Database Administrator
Make a Comment
Econintersect

wants your comments, data and opinion on the articles posted. As the internet is a "war zone" of trolls, hackers and spammers -

Econintersect

must balance its defences against ease of commenting. We have joined with Livefyre to manage our comment streams.

To comment, just click the "Sign In" button at the top-left corner of the comment box below. You can create a commenting account using your favorite social network such as Twitter, Facebook, Google+, LinkedIn or Open ID - or open a Livefyre account using your email address.
---
---
Econintersect Behind the Wall
---
---
---
---
---
| | |
| --- | --- |
| Print this page or create a PDF file of this page | |
---
The growing use of ad blocking software is creating a shortfall in covering our fixed expenses. Please consider a donation to Econintersect to allow continuing output of quality and balanced financial and economic news and analysis.
---
---
---
---
---
---
---
---