>> Click Here for Historical Wall Post Listing <<
Econintersect: Every day our editors collect the most interesting things they find from around the internet and present a summary "reading list" which will include very brief summaries (and sometimes longer ones) of why each item has gotten our attention. Suggestions from readers for "reading list" items are gratefully reviewed, although sometimes space limits the number included.
This feature is published every day late afternoon New York time. For early morning review of headlines see "The Early Bird" published every day in the early am at GEI News (membership not required for access to "The Early Bird".).
BECOME A GEI MEMBER - IT's FREE!
Every day most of this column ("What We Read Today") is available only to GEI members.
To become a GEI Member simply subscribe to our FREE daily newsletter.
Topics today include:
Articles about events, conflicts and disease around the world
U.S.
"We got very lucky," said Jeff Masters, co-founder of Weather Underground in Ann Arbor, Michigan. If Irma had passed 20 miles west of Marco Island instead of striking it on Sunday, "the damage would have been astronomical." A track like that would have placed the powerful, eastern eye wall of Irma on Florida's Gulf Coast.

By one estimate, the total cost dropped to about $50 billion Monday from $200 billion over the weekend. The state escaped the worst because Irma's eye shifted away from the biggest population center of Miami-Dade County.
"We're conducting a criminal investigation into the deaths that occurred here."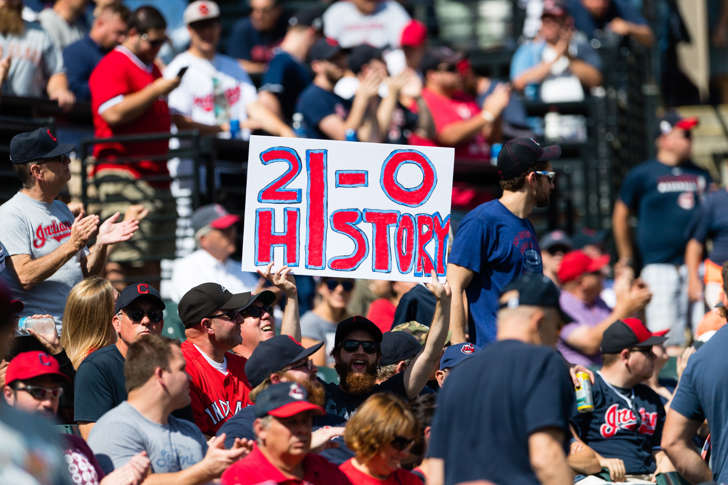 Saudi Arabia
China
It was just the fourth time in a quarter century that a U.S. president has ordered a foreign takeover of an American firm stopped because of national-security risks. Trump acted on the recommendation of a multi-agency panel, the White House and the Treasury Department said Wednesday. The spurned buyer, Canyon Bridge Capital Partners LLC, is a private-equity firm backed by a Chinese state-owned asset manager.
Other Scientific, Health, Political, Economics, and Business Items of Note - plus Miscellanea
It is strange to actually live in a society experiencing a structural-demographic crisis, after studying many examples of such crises in the past. Unfortunately the crisis is developing largely according to the classical pattern. The degree of political polarization is at its highest levels since the (First) American Civil War. Intraelite infighting is tearing the Republic apart. There has already been at least one sacrificial victim (see my post Days of Rage). In general, things are falling apart faster than I expected. But this is the nature of political violence outbreaks: they are like earthquakes in that pressures for them build slowly and fairly predictably, but the actual timing of the quake is very difficult (probably impossible) to predict with any accuracy (see my explanation here).

My prediction for a violence spike peaking in the early 2020s, which I made a decade ago, was based on structural, slowly developing drivers. The most fundamental structural-demographic force is labor oversupply which drives popular immiseration and (after a lag) elite overproduction. Both of these trends are already at levels that they previously reached during our first Age of Discord (see graphs here). But these trends require decades to build and subside, so what helped me to pinpoint the time frame of the crisis to the early 2020s?

One of these faster moving drivers is demographic: the numbers of people aged between 20 and 29 years old. This is the age group that typically supply the shock troops to each of the warring sides in revolutions and civil wars. We are currently in the middle of this "youth bulge" (it will start subsiding after 2020).

Another important factor is economics. The dynamics of economic growth in capitalist societies is very complex. There are a suite of cycles or, rather, boom-bust sequences, as these "cycles" don't have fixed periods. Instead, they tend to operate on "characteristic" time scales, ranging from years (the business cycle) to decades. One of the most important longer cycles is known as the Kondratiev Wave, because it was first described by a Russian economist Nikolay Kondratiev. Most economists don't believe in the reality of these "K-waves" that recur every 40-60 years. However, Kondratiev recognized the cyclic pattern in the 1930s, and since then we've had two more K-waves, happening pretty much as he hypothesized. It's actually one of rare economic predictions that have been supported by the subsequent history.
The wave of political violence in America of the 1970s followed a fairly typical course, familiar to me from reading the histories of disintegrative periods in past societies. In my research I have used models of epidemics and forest fires to understand these dynamics (for readers with a mathematical bend, the details are in Chapter 2 of Ages of Discord, but I also talk about this in War and Peace and War using non-technical language).

Here's how an epidemic of political violence typically develops—and then dies out. I will use the Weather Underground, the best known and most influential American terrorist group of the 1970s, to illustrate the key transitions. But it's worth emphasizing that the overall dynamic is quite general. It thus provides us with a kind of a road map as to what to expect in the next few years.
Make a Comment
Econintersect

wants your comments, data and opinion on the articles posted. As the internet is a "war zone" of trolls, hackers and spammers -

Econintersect

must balance its defences against ease of commenting. We have joined with Livefyre to manage our comment streams.

To comment, just click the "Sign In" button at the top-left corner of the comment box below. You can create a commenting account using your favorite social network such as Twitter, Facebook, Google+, LinkedIn or Open ID - or open a Livefyre account using your email address.
---
---
Econintersect Behind the Wall
---
---
---
---
---
| | |
| --- | --- |
| Print this page or create a PDF file of this page | |
---
The growing use of ad blocking software is creating a shortfall in covering our fixed expenses. Please consider a donation to Econintersect to allow continuing output of quality and balanced financial and economic news and analysis.
---
---
---
---
---
---
---
---