>> Click Here for Historical Wall Post Listing <<
Econintersect: Every day our editors collect the most interesting things they find from around the internet and present a summary "reading list" which will include very brief summaries (and sometimes longer ones) of why each item has gotten our attention. Suggestions from readers for "reading list" items are gratefully reviewed, although sometimes space limits the number included.
This feature is published every day late afternoon New York time. For early morning review of headlines see "The Early Bird" published every day in the early am at GEI News (membership not required for access to "The Early Bird".).
BECOME A GEI MEMBER - IT's FREE!
Every day most of this column ("What We Read Today") is available only to GEI members.
To become a GEI Member simply subscribe to our FREE daily newsletter.
The rest of this post is available only the GEI Members. Membership is FREE - click here
Topics today include:
Articles about events, conflicts and disease around the world
U.S.
We've been tracking eight of his supporters -- two in each of the crucial Heartland states he flipped in the election -- since late last year and barely a hint of disenchantment has surfaced. Not over the health-care flop or the inner-circle shakeups or the Russia probe or the Charlottesville incident or the constant tweeting (Ok, one of them, Kim Woodrosky of Pennsylvania, hates it).

To them, the hand-wringing over these things is a silly waste of time, a ruse orchestrated by the media to drag the president down. They still believe in him. Some more than ever.
Two sources familiar with the inquiry tell McClatchy that investigators are working to confirm information indicating that Manafort and the consulting firms he led earned between $80 million and $100 million over a decade from pro-Moscow Ukrainian and Russian clients.

Mueller's expanded focus on Manafort's complicated financial picture is zeroing in on whether he may have evaded taxes or engaged in any money laundering schemes, the sources say, and the hunt for his financial records through a labyrinth of offshore bank and business accounts has become an important prong of the investigation.
Trump offered few specifics in a televised address about Afghanistan on Monday, but promised a stepped-up military campaign against Taliban insurgents who have gained ground against U.S.-backed Afghan government forces. He also singled out neighboring Pakistan for harboring militants, an accusation denied by Islamabad.
The trip is meant to tout the decline in illegal border crossings under Trump. Apprehensions at the Southwest border are down about 46 percent compared to the same period last year, according to Department of Homeland Security officials who briefed reporters Tuesday on condition of anonymity.

A border fence in Yuma has reduced illegal entry significantly over the past decade, the officials said.
McClatchy reported exclusively that Treasury's Financial Crimes Enforcement Network, known as FinCEN, had continued and expanded a previous Geographic Targeting Order that was set to expire.

The extension is timely since Special Counsel Robert Mueller, tapped to probe possible collusion between Russia and President Donald Trump's campaign in last year's election, reportedly is looking at purchases of Trump-branded properties, which often happen through shell companies.
Under the proposal, the GOP would not account for things like expiring tax breaks when gauging the budgetary impact of tax legislation -- giving tax writers more room for cuts. Senate budget and tax panels are discussing the move to a "current policy" baseline -- instead of the standard "current law" baseline -- said the people who asked not to be identified because the discussions are private. The chief House tax writer, Kevin Brady, also signaled openness to the approach last month, saying it would lead to deeper tax cuts.
Egypt
North Korea
"We have had no missile launches or provocative acts on the part of North Korea since the unanimous adoption of the U.N. Security Council resolution."
Venzuela
Other Scientific, Health, Political, Economics, and Business Items of Note - plus Miscellanea
A fossil fuel subsidy is any government action that lowers the cost of fossil fuel energy production, raises the price received by energy producers, or lowers the price paid by energy consumers. Essentially, it's anything that rigs the game in favor of fossil fuels compared to other energy sources.

The most obvious subsidies are direct funding and tax giveaways, but there are many activities that count as subsidies – loans and guarantees at favorable rates, price controls, governments providing resources like land and water to fossil fuel companies at below-market rates, research and development funding, and more.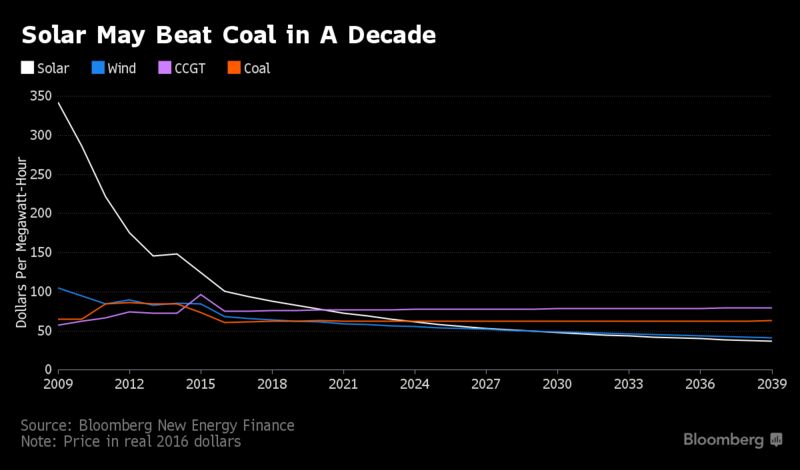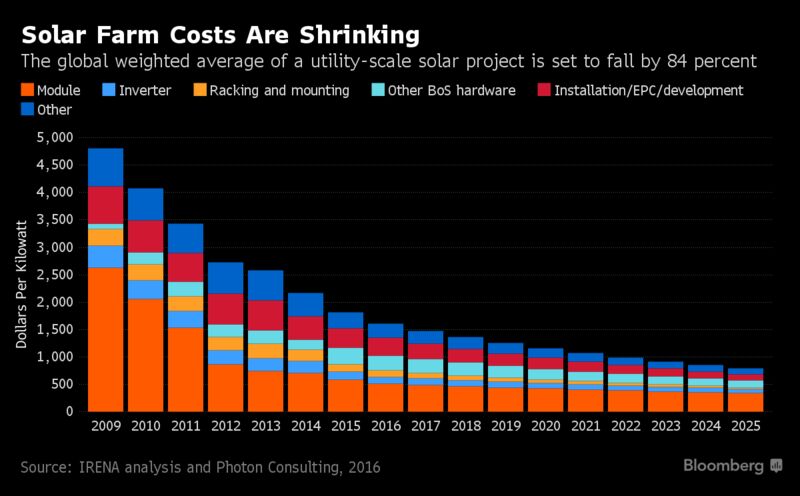 Time-series profiles derived from temperature proxies such as tree rings can provide information about past climate. Signal analysis was undertaken of six such datasets, and the resulting component sine waves used as input to an artificial neural network (ANN), a form of machine learning. By optimizing spectral features of the component sine waves, such as periodicity, amplitude and phase, the original temperature profiles were approximately simulated for the late Holocene period to 1830 CE. The ANN models were then used to generate projections of temperatures through the 20th century. The largest deviation between the ANN projections and measured temperatures for six geographically distinct regions was approximately 0.2 °C, and from this an Equilibrium Climate Sensitivity (ECS) of approximately 0.6 °C was estimated. This is considerably less than estimates from the General Circulation Models (GCMs) used by the Intergovernmental Panel on Climate Change (IPCC), and similar to estimates from spectroscopic methods.
Make a Comment
Econintersect

wants your comments, data and opinion on the articles posted. As the internet is a "war zone" of trolls, hackers and spammers -

Econintersect

must balance its defences against ease of commenting. We have joined with Livefyre to manage our comment streams.

To comment, just click the "Sign In" button at the top-left corner of the comment box below. You can create a commenting account using your favorite social network such as Twitter, Facebook, Google+, LinkedIn or Open ID - or open a Livefyre account using your email address.
---
---
Econintersect Behind the Wall
---
---
---
---
---
| | |
| --- | --- |
| Print this page or create a PDF file of this page | |
---
The growing use of ad blocking software is creating a shortfall in covering our fixed expenses. Please consider a donation to Econintersect to allow continuing output of quality and balanced financial and economic news and analysis.
---
---
---
---
---
---
---
---