>> Click Here for Historical Wall Post Listing <<
Econintersect: Every day our editors collect the most interesting things they find from around the internet and present a summary "reading list" which will include very brief summaries (and sometimes longer ones) of why each item has gotten our attention. Suggestions from readers for "reading list" items are gratefully reviewed, although sometimes space limits the number included.
This feature is published every day late afternoon New York time. For early morning review of headlines see "The Early Bird" published every day in the early am at GEI News (membership not required for access to "The Early Bird".).
BECOME A GEI MEMBER - IT's FREE!
Every day most of this column ("What We Read Today") is available only to GEI members.
To become a GEI Member simply subscribe to our FREE daily newsletter.
The rest of this post is available only the GEI Members. Membership is FREE - click here
Topics today include:
Articles about events, conflicts and disease around the world
Global
U.S.
The American Civil Liberties Union of Virginia, which tweeted that counter-protesters were not happy with the police, also reported police saying that they would "not intervene until given command to do so."
By some measures, Millennials have very different lives than earlier generations did when they were young. They're slow to adopt many of the traditional markers of adulthood. For the first time in more than 130 years, young adults are more likely to be living in their parents' home than in any other living arrangement.
More broadly, young adult geographic mobility is at its lowest level in 50 years, even though today's young adults are less likely than previous generations of young adults to be married, to own a home or to be parents, all of which are traditional obstacles to moving.
UK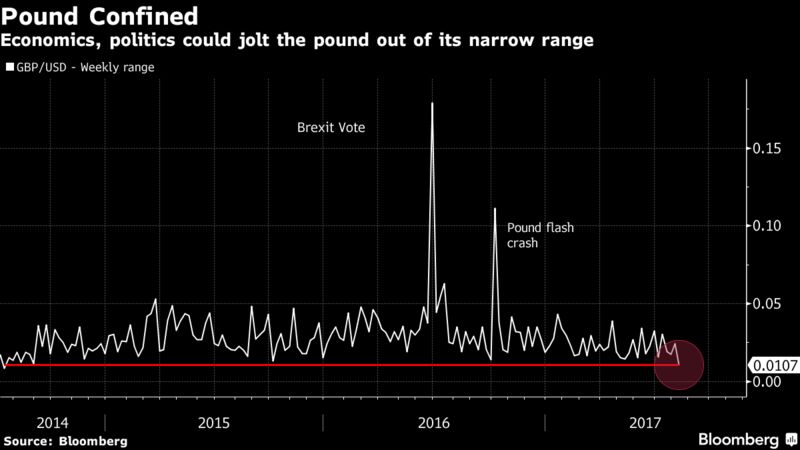 Germany
South Korea
"This is very unusual. We do not expect that the president of the United States would make that kind of statement," "It is very worrisome for the president of the United States to fill [fuel] the crisis."
China
For weeks, Xi has been caught in the middle as leader Kim Jong Un lobbed intercontinental ballistic missiles into the Sea of Japan and U.S. President Donald Trump vented his frustration with warnings of "fire and fury." China has urged calm while backing tighter sanctions against North Korea to ward off U.S. threats of punitive tariffs and military strikes.

The prospect of nuclear war has sparked a debate in Beijing about maintaining support for the Kim dynasty, which dates back to the Korean War in the 1950s. The two countries have grown apart over the decades, with China opening up to become the world's second-biggest economy while North Korea has become more isolated and impoverished.
Other Scientific, Health, Political, Economics, and Business Items of Note - plus Miscellanea
Basic income is therefore often posited as a post-ideological solution suited to a new era of politics: the odd confluence of interest from the left and right tends to be read as a sign that political positions should be eschewed in favor of rational compromise. But UBI's cross-ideological appeal is the bug, not the feature. Because basic income is politically ambiguous, it also has the potential to act as a Trojan horse for the left or right: left critics fret that it will serve as a vehicle for dissolving the remains of the welfare state, while proponents herald it as the "capitalist road to communism." The version of basic income we get will depend, more than policies with a clearer ideological valence, on the political forces that shape it.

Which is why the prospect of pushing for basic income in the United States right now—when the right controls everything—should be cause for alarm: UBI's supporters on the left should proceed with caution.

But that doesn't mean basic income is a lost cause. To the contrary, capitalism's inability to provide a means of making a decent living for the over 7 billion people currently alive is one of its most glaring defects—and one of the most significant opportunities for the left to offer an alternative. A universal basic income, though not the only answer, might point us in the right direction.
I think proponents of both the BIG and JG are disappointed with a U6 unemployment rate of 9.5%, current companies lack of interest in maintaining our environment, and over 45 million Americans living in poverty. Call it whatever you want, let's guarantee every American access to the necessities: healthy food, shelter, and healthcare. Clearly this is going to require some people to do some work, so let's make sure that work gets done with our social structure as well. Calling it a BIG or a Basic Necessities Guarantee (BNG) or a JG doesn't matter so much to me.

In fact, I'd probably start with calling it the EITC. Get rid of the minimum income phase in, and we instantly have a "BIG", with all the infrastructure already in place. It would only go to unemployed or low income citizens, since the EITC phases out, which helps it be a progressive policy. So that it can cover the housing benefits and others, we could expand the credit a bit too. How do we pay for this? It's simple. Scrap the other welfare programs (keep Medicaid, that one's complicated). The overhead of having all of these programs is gross.
Forced charity is unjust. Individuals have a moral right to decide if and when they want to help others.

Forced charity is unnecessary. In a free market, voluntary donations are enough to provide for the truly poor.

Forced charity gives recipients bad incentives. If the government takes care of you, you're less likely to take care of yourself by work and saving.

The cost of forced charity is high and growing rapidly, leading to a future of exorbitant taxes or financial crisis.
Make a Comment
Econintersect

wants your comments, data and opinion on the articles posted. As the internet is a "war zone" of trolls, hackers and spammers -

Econintersect

must balance its defences against ease of commenting. We have joined with Livefyre to manage our comment streams.

To comment, just click the "Sign In" button at the top-left corner of the comment box below. You can create a commenting account using your favorite social network such as Twitter, Facebook, Google+, LinkedIn or Open ID - or open a Livefyre account using your email address.
---
---
Econintersect Behind the Wall
---
---
---
---
---
| | |
| --- | --- |
| Print this page or create a PDF file of this page | |
---
The growing use of ad blocking software is creating a shortfall in covering our fixed expenses. Please consider a donation to Econintersect to allow continuing output of quality and balanced financial and economic news and analysis.
---
---
---
---
---
---
---
---