>> Click Here for Historical Wall Post Listing <<
Econintersect: Every day our editors collect the most interesting things they find from around the internet and present a summary "reading list" which will include very brief summaries (and sometimes longer ones) of why each item has gotten our attention. Suggestions from readers for "reading list" items are gratefully reviewed, although sometimes space limits the number included.
This feature is published every day late afternoon New York time. For early morning review of headlines see "The Early Bird" published every day in the early am at GEI News (membership not required for access to "The Early Bird".).
BECOME A GEI MEMBER - IT's FREE!
Every day most of this column ("What We Read Today") is available only to GEI members.
To become a GEI Member simply subscribe to our FREE daily newsletter.
The rest of this post is available only the GEI Members. Membership is FREE - click here
Topics today include:
Articles about events, conflicts and disease around the world
Global
For the past few years, Planet has been sending batches of its Doves into orbit, each carrying a high-powered telescope and camera programmed to photograph a different swath of Earth. The 88 launched from Sriharikota would join 61 others to become the largest fleet ever put in orbit. Images beamed back by the 61 have been used far and wide: Hedge funds scour Walmart parking lots to measure traffic flows during back-to-school seasons. Farmers assess crop health and estimate optimal harvest times. Activists track Amazonian deforestation and Syrian refugee camps. Spies monitor military buildups and trafficking operations. With all 149 satellites in place, Planet will be able to photograph every inch of Earth's surface every day—something even the U.S. government can't do.
U.S.
Senate Democrat leader also warns against Trump pardoning self

President's lawyer says pardons aren't being discussed
The Trump administration has ended Affordable Care Act contracts that brought assistance to 18 cities.

People will have 45 days to shop for 2018 coverage, half the time of previous years.

President Trump has said in multiple interviews that he would like to "let Obamacare fail."
Trump, family members, campaign operatives and business associates should release anything pertinent to the investigation, any meeting with Russians or Americans with Russia ties and "every Trump business relationship with Russians going back years." This information includes his tax returns.

It's sound advice. There's no way Trump will take it. He has stuff he wants to hide. More likely, he'll try to fire the special counsel investigating him and pardon his family and himself.
EU
They claim to represent consumers, but a closer look shows no links to those they allege to speak for. At the same time, they seem to be exclusively funded by corporations like Japan Tobacco International and right-wing billionaires such as controversial US plutocrats the Koch Brothers. Both groups add their voices to a network of corporate-funded organisations aggressively pushing for de-regulation in the EU.

This does make it look like the Consumer Choice Center and Forest EU represent their funders' rather than consumer interests.
UK
The source said: "The Commission and the Member States now need to go away and discuss how they can bring their offer up to the level of the UK's."

The UK offer, which was submitted after the EU's, would give "settled status" to EU nationals who have been in the UK for five years. But in most cases that status would lapse for anyone who left the UK for more than two years.
Japan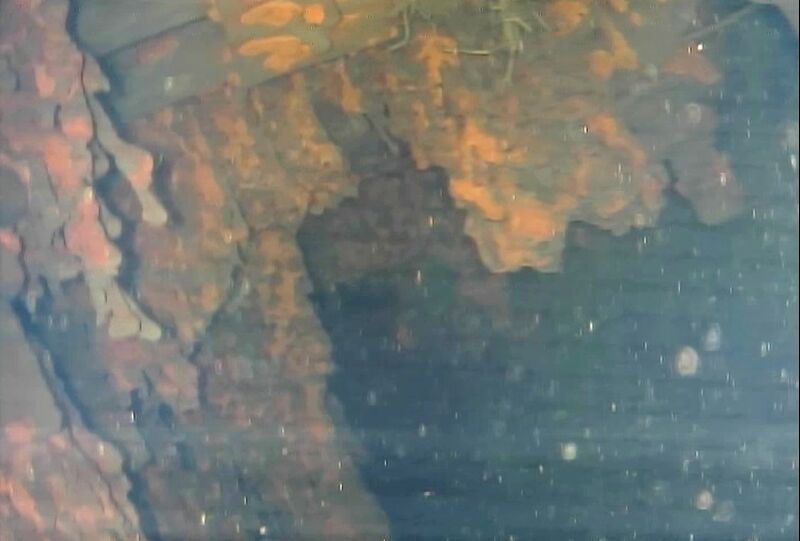 China
The hukou system is a governmental household registration system. In Taiwan, this system operates mostly as census tool, providing demographic information about residents in each region. In China however, the hukou system is used to actively limit where a person is allowed to live, especially if one is born into a rural hukou – attempting to change to a more attractive residence or to an urban hukou can be extremely difficult, if not impossible. In this way the hukou system institutionalizes inequality and consolidates the government's administrative control over China's population.
Canada
"If you ask people today why they don't use, it's a small percentage who say 'because it's illegal. In many respects there might be an overestimation of demand."
Other Scientific, Health, Political, Economics, and Business Items of Note - plus Miscellanea
Being exposed to novel or unpredictable situations.

Putting someone in a position where she has little control.

Creating a situation threatening to the ego.
The daily silver chart shows silver stuck in symmetrical downtrend lines.

Silver needs to overcome downtrend and horizontal resistance to end the bearish move that began in mid-2016.

Possible short-covering above $17 in silver (about $16.10 in SLV) might do the trick. This could take a few weeks to accomplish.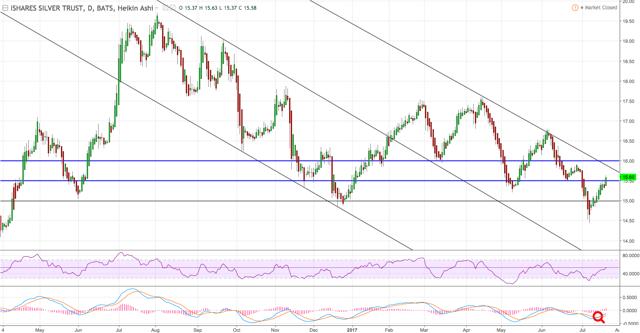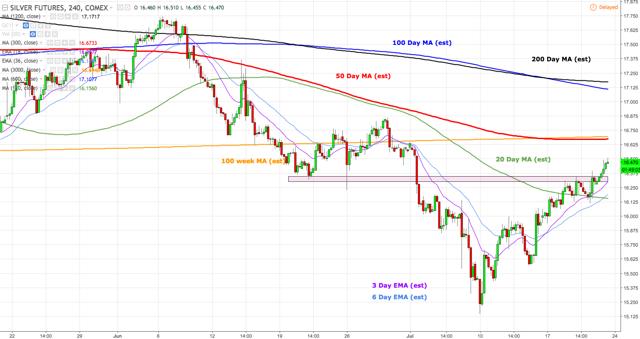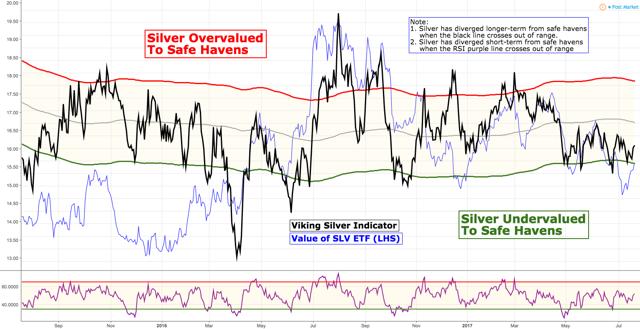 " ... measured GDP and gains in human welfare eventually may become entirely divorced. Imagine in 2100 a world in which solar-powered robots, manufactured by robots and controlled by artificial intelligence systems, deliver most of the goods and services that support human welfare. All that activity would account for a trivial proportion of measured GDP, simply because it would be so cheap.

Conversely, almost all measured GDP would reflect zero-sum and/or impossible-to-automate activities – housing rents, sports prizes, artistic performance fees, brand royalties, and administrative, legal, and political system costs. Measured productivity growth would be close to nil, but also irrelevant to improvement in human welfare."
Make a Comment
Econintersect

wants your comments, data and opinion on the articles posted. As the internet is a "war zone" of trolls, hackers and spammers -

Econintersect

must balance its defences against ease of commenting. We have joined with Livefyre to manage our comment streams.

To comment, just click the "Sign In" button at the top-left corner of the comment box below. You can create a commenting account using your favorite social network such as Twitter, Facebook, Google+, LinkedIn or Open ID - or open a Livefyre account using your email address.
---
---
Econintersect Behind the Wall
---
---
---
---
---
| | |
| --- | --- |
| Print this page or create a PDF file of this page | |
---
The growing use of ad blocking software is creating a shortfall in covering our fixed expenses. Please consider a donation to Econintersect to allow continuing output of quality and balanced financial and economic news and analysis.
---
---
---
---
---
---
---
---