>> Click Here for Historical Wall Post Listing <<
Econintersect: Every day our editors collect the most interesting things they find from around the internet and present a summary "reading list" which will include very brief summaries (and sometimes longer ones) of why each item has gotten our attention. Suggestions from readers for "reading list" items are gratefully reviewed, although sometimes space limits the number included.
This feature is published every day late afternoon New York time. For early morning review of headlines see "The Early Bird" published every day in the early am at GEI News (membership not required for access to "The Early Bird".).
BECOME A GEI MEMBER - IT's FREE!
Every day most of this column ("What We Read Today") is available only to GEI members.
To become a GEI Member simply subscribe to our FREE daily newsletter.
The rest of this post is available only the GEI Members. Membership is FREE - click here
Topics today include:
Articles about events, conflicts and disease around the world
Global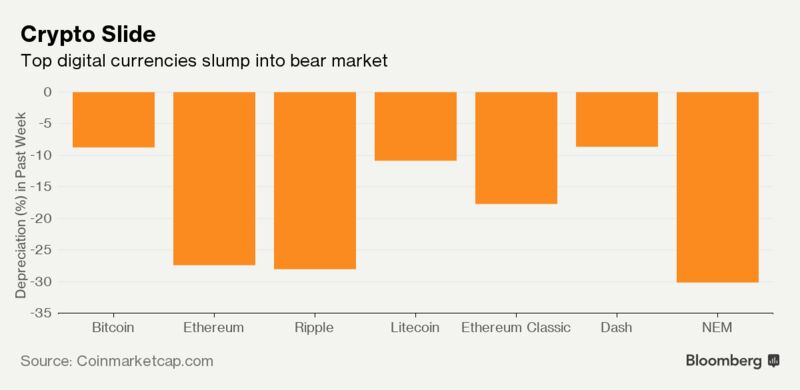 U.S.
"I do not consider Director Mueller to be on a witch hunt."
"... are likely to undermine military readiness by diverting scarce resources."
When Richard Nixon won the White House in 1968, he scored a narrow plurality over Hubert Humphrey in Prince George's County, Md., just across the Anacostia River from the nation's capital. Forty-eight years later, Donald Trump won 8.4 percent of the vote there, his worst performance outside Washington, D.C., where he won just 4.1 percent of the vote.

As the American electorate grows more diverse, and as a rising generation of millennials begins supplanting formerly dominant baby boomers, two nations that live side by side are increasingly walling themselves off from each other.
On Tuesday, the House Appropriations Committee introduced a spending bill that would allocate $1.6 billion toward building the wall separating the U.S. from Mexico. The funding is part of the total $13.8 billion for Customs and Border Protection.

King said he supports the spending measure, but he would prefer an additional $5 billion for the wall — and suggested taking the extra funding from Planned Parenthood and federal welfare programs.
The e-mails the younger Trump received from music promoter Rob Goldstone, who promised official Russian "documents and information that would incriminate Hillary," may have just been an opportunist trying to curry favor with the presumptive Republican presidential nominee. But Goldstone's successful effort to set up a meeting between members of the campaign's inner circle and a lawyer with Kremlin connections puts the lie to Team Trump's longtime defense in the brewing scandal: no contact, no collusion.
The State Department refused to give more details about why the agency was at the hotel, but noted that Foggy Bottom helps with trips abroad. President Trump's two oldest sons, their wives and Trump's younger daughter, Tiffany, attended the hotel's opening. The $15,000 expenditure is Foggy Bottom's first disbursement to a property bearing Trump's name since the president took office, the Post reported.

The State Department declined to answer the newspaper's questions about who stayed at the Vancouver hotel.
UK
Earlier this month (July 3, 2017) the British Office of National Statistics (ONS) released a research report – Wage growth in Pay Review Body Occupations – which basically summarises what has gone wrong with the world under neo-liberalism. While the Report is about the UK, which has particular characteristics, the trends identified are almost universal and reflect the dominance of the 'free-(not!)-market' austerity mentality that has crippled progress around the world. It also helps us understand why the British economy is stalling again and why the latest data on household spending is so disturbing. These trends have nothing to do with Brexit. They are all down to misguided government policy (austerity) and erroneous strategies that seek to generate fiscal surpluses when the non-government sector needs to also run surpluses (and the two aspirations are not simultaneously achievable). British workers are paying for this incompetence. The economists who gratuitously hand out the spurious advice, unfortunately do not lose their jobs.
Israel
Kremlin compares Trump Jr. email saga to soap opera (The Hill)
India
The researchers found that power system balancing—where supply of electricity meets the demand—with 100 GW solar and 60 GW win is achievable with minimal renewable energy curtailment, the amount of renewable energy generated that cannot be used due to grid limitations.

India's current power system is dominated with coal but has the flexibility to accommodate the variability associated with the renewable energy targets.
Canada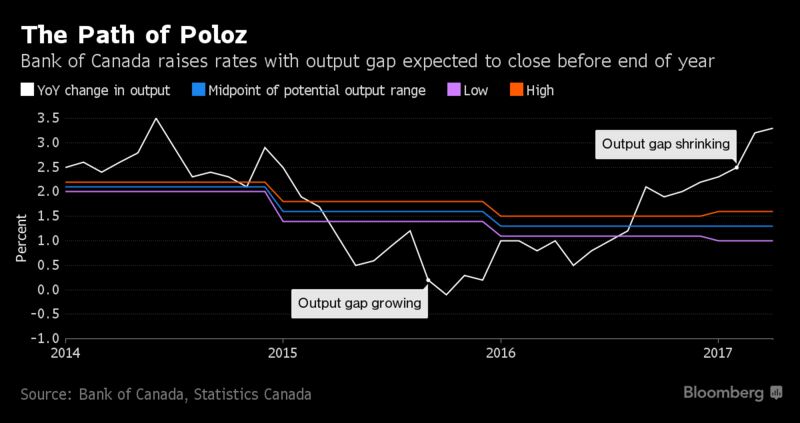 Other Scientific, Health, Political, Economics, and Business Items of Note - plus Miscellanea
"Donald Trump has used the phrase 'clean coal' probably a thousand times, and it doesn't exist in the real world right now. There is no such thing as clean coal outside the political context."
'The failure of this grand narrative is not, however, a reason for students of economics to dispense with narratives altogether. Narratives will remain an inescapable part of the human sciences for the simple reason that they are inescapable for humans. It's funny that so few economists get this, because businesses do. As the Nobel laureates George Akerlof and Robert Shiller write in their recent book, Phishing for Phools, marketers use them all the time, weaving stories in the hopes that we will place ourselves in them and be persuaded to buy what they are selling. Akerlof and Shiller contend that the idea that free markets work perfectly, and the idea that big government is the cause of so many of our problems, are part of a story that is actually misleading people into adjusting their behaviour in order to fit the plot. They thus believe storytelling is a "new variable" for economics, since "the mental frames that underlie people's decisions" are shaped by the stories they tell themselves.' Note: 'Phishing for Phools' may be ordered from Amazon.
Make a Comment
Econintersect

wants your comments, data and opinion on the articles posted. As the internet is a "war zone" of trolls, hackers and spammers -

Econintersect

must balance its defences against ease of commenting. We have joined with Livefyre to manage our comment streams.

To comment, just click the "Sign In" button at the top-left corner of the comment box below. You can create a commenting account using your favorite social network such as Twitter, Facebook, Google+, LinkedIn or Open ID - or open a Livefyre account using your email address.
---
---
Econintersect Behind the Wall
---
---
---
---
---
| | |
| --- | --- |
| Print this page or create a PDF file of this page | |
---
The growing use of ad blocking software is creating a shortfall in covering our fixed expenses. Please consider a donation to Econintersect to allow continuing output of quality and balanced financial and economic news and analysis.
---
---
---
---
---
---
---
---