>> Click Here for Historical Wall Post Listing <<
Econintersect: Every day our editors collect the most interesting things they find from around the internet and present a summary "reading list" which will include very brief summaries (and sometimes longer ones) of why each item has gotten our attention. Suggestions from readers for "reading list" items are gratefully reviewed, although sometimes space limits the number included.
This feature is published every day late afternoon New York time. For early morning review of headlines see "The Early Bird" published every day in the early am at GEI News (membership not required for access to "The Early Bird".).
BECOME A GEI MEMBER - IT's FREE!
Every day most of this column ("What We Read Today") is available only to GEI members.
To become a GEI Member simply subscribe to our FREE daily newsletter.
The rest of this post is available only the GEI Members. Membership is FREE - click here
Topics today include:
Articles about events, conflicts and disease around the world
U.S.
The Senate bill, called the Better Care Reconciliation Act, would reduce the deficit by $321 billion over a decade, according to the CBO, which provides nonpartisan analysis of legislation for lawmakers. That compares with a bill that passed the House of Representatives in May, which CBO at the time projected would result in 23 million fewer people with insurance and cut the deficit by $119 billion.

The biggest increase in the uninsured would come from the bill's roll back of Medicaid, the state-federal program that covers the poor. The GOP bill cuts spending on Medicaid by $772 billion over a decade, and would result in 15 million more people uninsured by 2026 than under current law. Another 7 million wouldn't have coverage in the individual insurance market.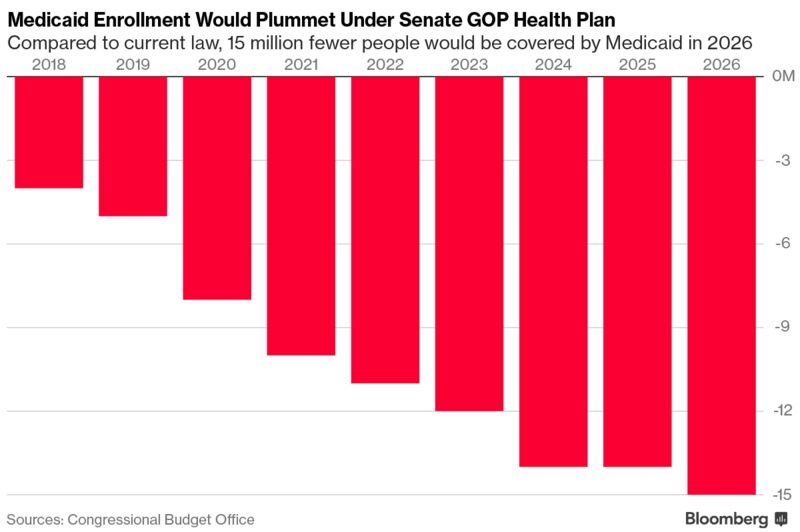 "The reason that President Obama did NOTHING about Russia after being notified by the CIA of meddling is that he expected Clinton would win... and did not want to 'rock the boat.' He didn't 'choke,' he colluded or obstructed, and it did the Dems and Crooked Hillary no good."
The ruling now paves the way for parts of the ban to come into effect over the summer as experts say it could lead to more scenes of chaos at airports around the country amid confusion around what qualifies as a "bona fide relationship" with the US.

The court also agreed to hear arguments on the legality of Trump's controversial order in the autumn, potentially setting up a major test of Trump's executive authority later in the year.
EU
UK
This worked for a while, because the increase in household consumption stimulated the economy. But the moment of truth for the UK economy is fast approaching. As the latest figures published by the Bank of England show, wage growth in Britain is not keeping up with inflation, so real incomes have begun to fall.

As this trend continues in the coming months, households will soon realize that their living standards are falling, and they will have to adjust their spending habits. To make matters worse, they will also realize that they have become over-indebted and will have to deleverage, thus further reducing the household consumption that has sustained the economy.
Albania
Qatar
Japan
Multiple U.S. and Japanese investigations are under way into how the guided missile destroyer USS Fitzgerald and the much larger ACX Crystal container ship collided in clear weather south of Tokyo Bay in the early hours of June 17.

In the first detailed account from one of those directly involved, the cargo ship's captain said the ACX Crystal had signaled with flashing lights after the Fitzgerald "suddenly" steamed on to a course to cross its path.
China
Liu Xiaobo, has been released on medical parole after he was diagnosed with terminal liver cancer.

Liu, 61, is in the late stages of the disease, said Mo Shaoping, his lawyer, who has been in contact with Liu's family. Liu is being treated at a hospital in the north-eastern city of Shenyang, near where he was being held. Another of Liu's lawyers, Shang Baojun, said he was diagnosed in May.
New Zealand
Emirates Team New Zealand completed the upset over holders Oracle Team USA with a 7-1 dismantling and put to bed the demons of a heartbreaking 2013 defeat in San Francisco that saw them turn an 8-1 lead to a 9-8 defeat at the hands of the Americans.

Burling and his underrated crew etched New Zealand's name into the oldest trophy in world sport – the Auld Mug – for a third time, spoiling Team USA's hopes of a third straight America's Cup triumph.
Other Scientific, Health, Political, Economics, and Business Items of Note - plus Miscellanea
But the new compressed glassy carbon has a mix of sp³ and sp² bonds, which is what gives it its unusual properties. To make atomic bonds you need some additional energy. When the researchers squeezed several sheets of graphene together at high temperatures, they found certain carbon atoms were exactly in the right position to form sp³ bonds between the layers.

By studying the new material in detail, they found that just over one in five of all its bonds were sp³. This means that most of the atoms are still arranged in a graphene-like structure, but the new bonds make it look more like a large, interconnected network and give it greater strength. Over the small scale of individual graphene sheets, the atoms are arranged in an orderly, hexagonal pattern. But on a larger scale, the sheets are arranged in a disorderly fashion. This is probably what gives it the combined properties of hardness and flexibility.
In his book Deep Work: Rules for Focused Success in a Distracted World, Newport explains the difference between deep work and shallow work. You are doing deep work when your professional activities are "performed in a state of distraction-free concentration that push[es] your cognitive capacities to the limit. These efforts create new value, improve your skill, and are hard to replicate."

In contrast, "shallow work describes activities that are more logistical in nature, that don't require intense concentration." Shallow work efforts, explains Newport, "tend to not create much new value in the world and are easy to replicate." In other words, they're the type of work efforts that make it easy for your employer to replace you.
The international body that represents central banks said a recovery in global trade this year and improving levels of GDP in most countries could create complacency and convince policymakers to ignore warning signs of excessive lending coming from the financial sector.

With only two weeks until the G20 summit of world leaders in Hamburg, the Bank of International Settlements (BIS) said politicians and central banks needed to keep financial markets in check to prevent another crash.
In a world of hyper-globalization – barring a protectionist relapse led by the America Firsters – treatment needs to be focused on the demand side of the equation. The most important lesson from the 1930s, as well as from the modern-day Japanese experience, is that monetary policy provides no answer for a chronic deficiency of aggregate demand. Addressing it is a task primarily for fiscal authorities. The idea that central banks should consider making a new promise to raise their inflation targets is hardly credible.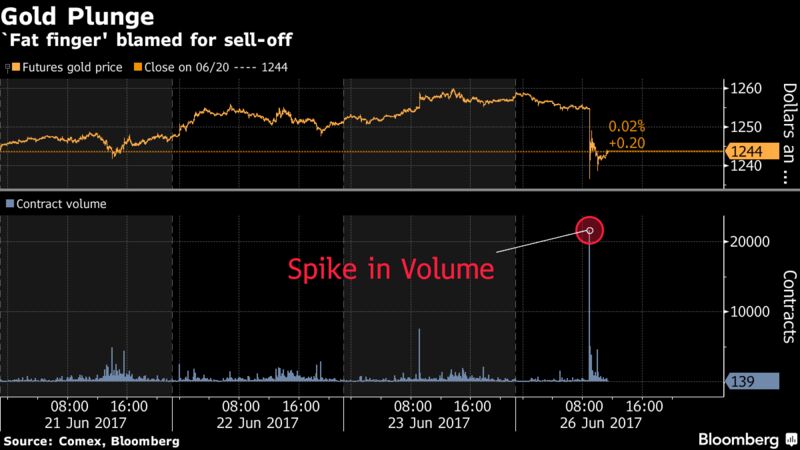 Make a Comment
Econintersect

wants your comments, data and opinion on the articles posted. As the internet is a "war zone" of trolls, hackers and spammers -

Econintersect

must balance its defences against ease of commenting. We have joined with Livefyre to manage our comment streams.

To comment, just click the "Sign In" button at the top-left corner of the comment box below. You can create a commenting account using your favorite social network such as Twitter, Facebook, Google+, LinkedIn or Open ID - or open a Livefyre account using your email address.
---
---
Econintersect Behind the Wall
---
---
---
---
---
| | |
| --- | --- |
| Print this page or create a PDF file of this page | |
---
The growing use of ad blocking software is creating a shortfall in covering our fixed expenses. Please consider a donation to Econintersect to allow continuing output of quality and balanced financial and economic news and analysis.
---
---
---
---
---
---
---
---