>> Click Here for Historical Wall Post Listing <<
Econintersect: Every day our editors collect the most interesting things they find from around the internet and present a summary "reading list" which will include very brief summaries (and sometimes longer ones) of why each item has gotten our attention. Suggestions from readers for "reading list" items are gratefully reviewed, although sometimes space limits the number included.
This feature is published every day late afternoon New York time. For early morning review of headlines see "The Early Bird" published every day in the early am at GEI News (membership not required for access to "The Early Bird".).
BECOME A GEI MEMBER - IT's FREE!
Every day most of this column ("What We Read Today") is available only to GEI members.
To become a GEI Member simply subscribe to our FREE daily newsletter.
The rest of this post is available only the GEI Members. Membership is FREE - click here
Topics today include:
Articles about events, conflicts and disease around the world
Global
OPEC may get its members to agree to continue to tamp down oil production, but it will be a Pyrrhic victory.

The biggest threat to the 13-member group's dominance has been U.S. shale.

In November 2014, the Organization of Petroleum Exporting Countries decided to keep production levels high in the hope it could maintain market share. But that was a difficult task to begin with, and since then, U.S. shale producers have become even more efficient.

By the time OPEC reversed course in November 2016, sending oil prices up as much as 10 percent, shale had already gained ground.
U.S.
The first day of Donald Trump's inaugural trip abroad yielded a bonanza of business deals as the president looked to change the focus from the controversies dogging his administration to fulfilling a campaign promise to revitalize the U.S. economy.

"Tremendous investments," Trump said on Saturday as he headed into a meeting with the Saudi Crown Prince. "Hundreds of billions of dollars of investments into the United States and jobs, jobs, jobs."
It's nearly incontrovertible that a slow-motion coup d'etat is now taking place. Since November 9, 2016, forces within the U.S. government, media, and partisan opposition have aligned to overthrow the Electoral College winner, Donald Trump.

To achieve this they have undermined the institutions of the Fourth Estate, the bureaucratic apparatus of the U.S. government, and the very nature of a contentious yet affable two-party political system. Unlike the coup d'etat that sees a military or popular figure lead a minority resistance or majority force into power over the legitimate government, this coup d'etat is leaderless and exposes some of the deepest fissures in our system of government. This coup d'etat represents not the rule of one man or even many, but by the multitude of our elites.
Trump is an embarrassment as a human being, never mind a president. But this manufactroversy is revealing how shallow the press' understanding is. It's showing how manipulative and shallow the 'opposition' like Nancy Pelosi are. It makes me so angry and frustrated to see how openly ignorant the media are; they're so stupid they just read whatever talking-points they get given by whoever's trying to manipulate public opinion. And they do it because they know their consumers are so ignorant that they're not going to question the lies that are being shoveled at them. If the Russians were thinking anything when Trump told them about the jihadi bomb intelligence it was probably, "Why are you telling us this? Our agents in DHS already told us, but we figured it out immediately after Sharm El Sheikh, you stupid child, you!"

Lies, lies, lies, lies, lies, lies, and stupid. Which is worse? I hate them all.
UK
Iran
Traditionally, Mr Khamenei has found second-term presidents, whatever their hue, to be troublesome. Gaining in confidence and anxious to leave a legacy, they have fought to claw back some of the supreme leader's powers, resulting in acrimonious showdowns. Thanks to his superior constitutional and extra-constitutional powers, Mr Khamenei has always emerged on top. But at 78, he is, perhaps, tiring. Mr Rouhani, ten years his junior, will feel empowered by a popular mandate the unelected supreme leader lacks. He won 23.5m votes, almost 5m more than he did in 2013, and more than any previous president (with the exception of the election in 2009, which is widely reckoned to have been rigged).
Brazil
Other Scientific, Health, Political, Economics, and Business Items of Note - plus Miscellanea
Bitcoin was made legal tender in Japan on April 1.

Bitcoin's offspring have enjoyed even bigger gains this year. The collective market value of all cryptocurrencies other than Bitcoin has rocketed 1,500% year to date, from $2.2 billion to $35.2 billion. That's helped boost the Bitcoin price because many cryptos can only be bought with Bitcoin.

Institutional investors are bringing "big money" to a "small market" which means continuous samll buying amounts to establish large positions.

Rising political and geopolitical risk is increasing demand for apolitical currencies.

More and more virtual finance transactions can only be done using bitcoin.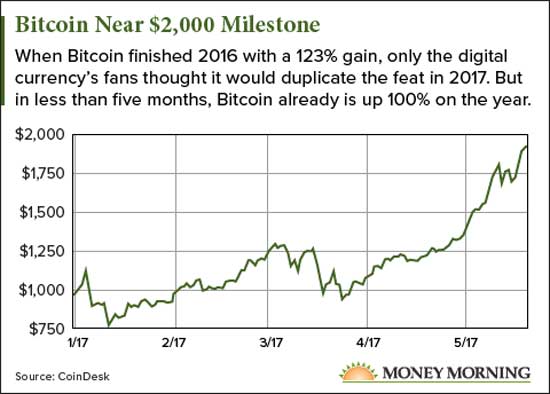 The federal government has, in recent years, paid debt collectors close to $1 billion annually to help distressed borrowers climb out of default and scrounge up regular monthly payments. New government figures suggest much of that money may have been wasted.

Nearly half of defaulted student-loan borrowers who worked with debt collectors to return to good standing on their loans defaulted again within three years, according to an analysis by the Consumer Financial Protection Bureau. For their work, debt collectors receive up to $1,710 in payment from the U.S. Department of Education each time a borrower makes good on soured debt through a process known as rehabilitation. They keep those funds even if borrowers subsequently default again, contracts show. The department has earmarked more than $4.2 billion for payments to its debt collectors since the start of the 2013 fiscal year, federal spending data show.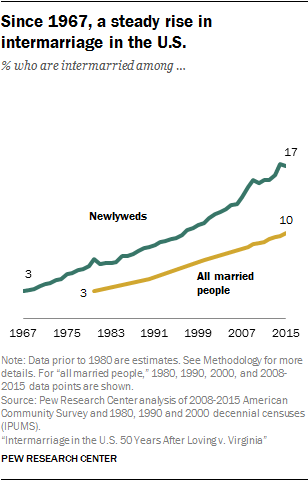 Make a Comment
Econintersect

wants your comments, data and opinion on the articles posted. As the internet is a "war zone" of trolls, hackers and spammers -

Econintersect

must balance its defences against ease of commenting. We have joined with Livefyre to manage our comment streams.

To comment, just click the "Sign In" button at the top-left corner of the comment box below. You can create a commenting account using your favorite social network such as Twitter, Facebook, Google+, LinkedIn or Open ID - or open a Livefyre account using your email address.
---
---
Econintersect Behind the Wall
---
---
---
---
---
| | |
| --- | --- |
| Print this page or create a PDF file of this page | |
---
The growing use of ad blocking software is creating a shortfall in covering our fixed expenses. Please consider a donation to Econintersect to allow continuing output of quality and balanced financial and economic news and analysis.
---
---
---
---
---
---
---
---