>> Click Here for Historical Wall Post Listing <<
Econintersect: Every day our editors collect the most interesting things they find from around the internet and present a summary "reading list" which will include very brief summaries (and sometimes longer ones) of why each item has gotten our attention. Suggestions from readers for "reading list" items are gratefully reviewed, although sometimes space limits the number included.
This feature is published every day late afternoon New York time. For early morning review of headlines see "The Early Bird" published every day in the early am at GEI News (membership not required for access to "The Early Bird".).
BECOME A GEI MEMBER - IT's FREE!
Every day most of this column ("What We Read Today") is available only to GEI members.
To become a GEI Member simply subscribe to our FREE daily newsletter.
The rest of this post is available only the GEI Members. Membership is FREE - click here
Topics today include:
Questionable crash indicator 'Hindenburg Omen' was triggered this week
Where Has All the Volatility Gone?
Skew Index
Tesla Has a Lot More in Store Than the Model 3
Physician Wealth and Debt Report 2017
Suddenly, Oil Below $40 a Barrel Doesn't Seem So Far-Fetched
Trump does not think U.S. should copy Australia's health system: White House
Republican Obamacare replacement could bar aid to NY and California insurance buyers because of abortion rule
Make Pregnancy Expensive Again: A Woman's Guide to the New Health Bill
How One Major Internet Company Helps Serve Up Hate on the Web
Solid U.S. Job Market May Be Undercutting Trump's Tax-Cut Case
The 26-year-old from Bristol who fought against terrorism, but is now being treated like a criminal
Do We Know What Kind Of Brexit Theresa May Really Wants?
Saudi Arabia, US in talks on billions in arms sales
Record Number of Climbers to Attempt to Scale Everest
And More
Articles about events, conflicts and disease around the world
Global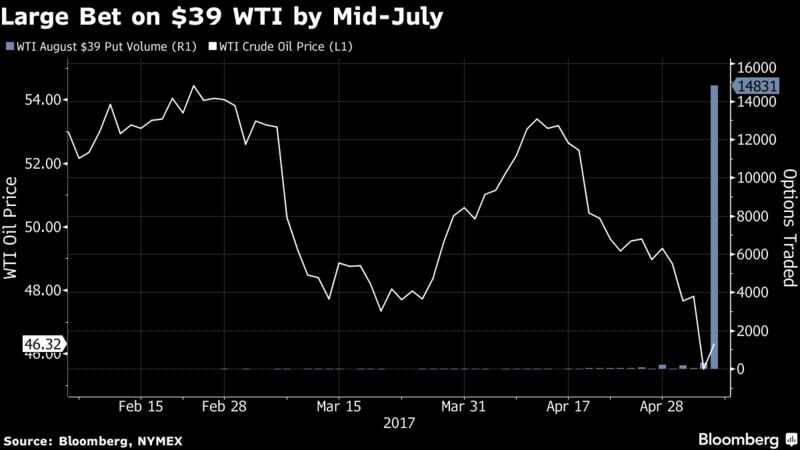 U.S.
President Donald Trump was simply saying nice things to an ally when he called Australia's universal healthcare system better than the U.S. system, and he does not think his country should adopt a similar approach, the White House said on Friday.
By guaranteeing maternity care and making coverage available for people with pre-existing conditions, Obamacare largely did away with the markup on women's health insurance. Critics groused that this shifted the burden unfairly to men and women who didn't plan to have children; in March, for instance, Illinois Representative John Shimkus, a Republican, said one of his primary objections to Obamacare was "men having to purchase prenatal care."
There are alternatives to employer-provided insurance and coverage purchased on the individual market. Many women have health insurance through Medicaid, a program that expanded under Obamacare. Maternity care is covered by Medicaid, and about half the births in the U.S. are paid for by Medicaid, according to an estimate from the George Washington University School of Public Health.

But the AHCA would limit how much Medicaid will reimburse states, which in turn "will force states to make trade-offs," said Salganicoff. "There's no specific determination of what states need to cover. Pregnant women may not be affected by the cap; there are plenty of related services—lactation consultants, parenting classes, breast pumps—that could be scaled back."

The AHCA also prevents Medicaid from reimbursing Planned Parenthood for medical services for one year, which in light of the threat to maternity coverage could be a double-whammy for women. Planned Parenthood sees 2.5 million patients every year. Most are women, and almost half are covered by Medicaid.
Based in San Francisco, Cloudflare operates more than 100 data centers spread across the world, serving as a sort of middleman for websites — speeding up delivery of a site's content and protecting it from several kinds of attacks. Cloudflare says that some 10 percent of web requests flow through its network, and the company's mainstream clients range from the FBI to the dating site OKCupid.

The widespread use of Cloudflare's services by racist groups is not an accident. Cloudflare has said it is not in the business of censoring websites and will not deny its services to even the most offensive purveyors of hate.
UK
Walker is one of a number of British volunteers who have joined the fight against Daesh alongside the Kurdish-led YPG forces of Rojava (in northern Syria). These forces have been defending a secular, multi-ethnic, and feminist experiment in direct democracy since 2012. They're also among the most effective anti-Daesh ground forces, and are currently advancing on the self-proclaimed Daesh capital of Raqqa as part of the Syrian Democratic Forces (SDF).
The first contacts between the lead European Commission Brexit negotiators and the UK prime minister Theresa May appear to have got off to a disastrous start. There is some speculation that the entire Brexit negotiations could break down before they have really begun.

On this scenario, the UK could be heading for the kind of catastrophic 'over the cliff' hard Brexit that the UK government has always refused to rule out. Some in the City financial sector and in big business have reacted with horror as has the opposition Labour Party.
Saudi Arabia
Nepal
The increased number of climbers this year is likely because of people who were unable to climb in 2014 and 2015 who returned, said Dinesh Bhattarai, chief of the Tourism Department that handles all mountaineering affairs in Nepal.

The 2015 season was scrapped after 19 climbers were killed and 61 injured by an avalanche at the base camp triggered by a massive earthquake. In 2014, an avalanche at the Khumbu Icefall killed 16 Sherpa guides.
Other Scientific, Health, Political, Economics, and Business Items of Note - plus Miscellanea
The "Hindenburg Omen" correctly called stock market crashes in 1987 and 2008, but has only been correct at predicting plunges about 30 percent of the time.

The signal is still watched by traders and chart analysts for indicating signs of weakness ahead, but not necessarily a crash.
On Thursday, gold futures hit a six-week low, trading to $1,225 an ounce as investors gave up on the benchmark safe haven trade. After a run up in March, with gold trading as high as $1,297 an ounce, the hard commodity has fallen 5.5 percent and is on track to record its third consecutive weekly loss. The CBOE VIX Index has followed suit, falling to a 10-year low, trading below 10 for the first time since 2007.
The SKEW index is calculated using S&P 500 options that measure tail risk - returns two or more standard deviations from the mean - in S&P 500 returns over the next 30 days. SKEW values generally range from 100 to 150 where the higher the rating the higher the perceived tail risk and chance of a black swan event. A SKEW rating of 100 means the perceived distribution of S&P 500 returns is normal, and therefore the probability of an outlier return is small.
Model 3 ramp up is "close to the bullseye."

The Model Y, a compact SUV, is coming in 2019—on a new platform.

Reservations for the Model 3 are increasing, despite Tesla's best efforts to switch to Model S.

The solar roof is on track to begin production this quarter.

Energy storage is about to take off.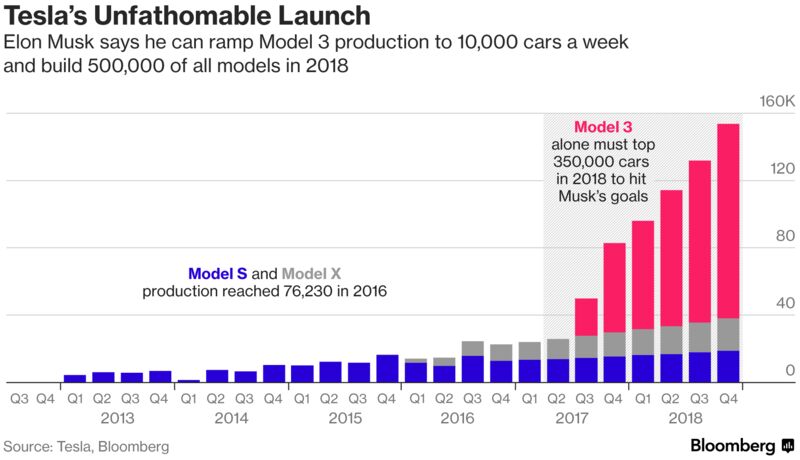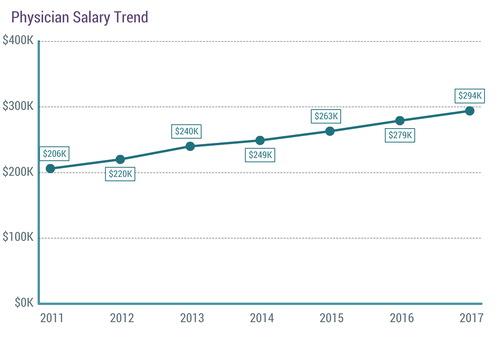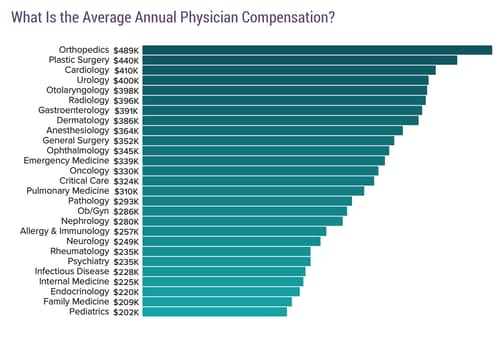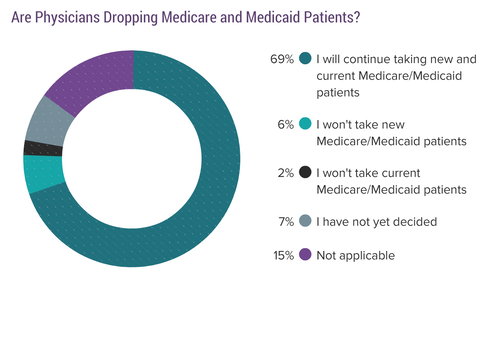 Make a Comment
Econintersect

wants your comments, data and opinion on the articles posted. As the internet is a "war zone" of trolls, hackers and spammers -

Econintersect

must balance its defences against ease of commenting. We have joined with Livefyre to manage our comment streams.

To comment, just click the "Sign In" button at the top-left corner of the comment box below. You can create a commenting account using your favorite social network such as Twitter, Facebook, Google+, LinkedIn or Open ID - or open a Livefyre account using your email address.
---
---
Econintersect Behind the Wall
---
---
---
---
---
| | |
| --- | --- |
| Print this page or create a PDF file of this page | |
---
The growing use of ad blocking software is creating a shortfall in covering our fixed expenses. Please consider a donation to Econintersect to allow continuing output of quality and balanced financial and economic news and analysis.
---
---
---
---
---
---
---
---