>> Click Here for Historical Wall Post Listing <<
Econintersect: Every day our editors collect the most interesting things they find from around the internet and present a summary "reading list" which will include very brief summaries (and sometimes longer ones) of why each item has gotten our attention. Suggestions from readers for "reading list" items are gratefully reviewed, although sometimes space limits the number included.
This feature is published every day late afternoon New York time. For early morning review of headlines see "The Early Bird" published every day in the early am at GEI News (membership not required for access to "The Early Bird".).
BECOME A GEI MEMBER - IT's FREE!
Every day most of this column ("What We Read Today") is available only to GEI members.
To become a GEI Member simply subscribe to our FREE daily newsletter.
The rest of this post is available only the GEI Members. Membership is FREE - click here
Topics today include:
Articles about events, conflicts and disease around the world
U.S.
Lacker said during a phone conversation with an analyst from Medley Global Advisors in October 2012 that she brought up an "important non-public detail" about Fed policy makers' discussions before a meeting, according to a statement emailed by law firm McGuireWoods in Richmond, Virginia, on Tuesday. Due to the confidential and sensitive nature of the information, Lacker said he should have declined to comment or immediately ended the call.
Rice had requested that at least one Trump transition team member be "unmasked," Bloomberg View reported Monday, leading to claims that the Obama White House had intended to use that intelligence to damage Trump's transition.

While Rice did not deny making any such requests — declining to comment on specific reports — she denied that her actions went outside the scope of her job.
UK
Scientists have found evidence of how ancient Britain separated from Europe in what they are dubbing "Brexit 1.0" - a flooding event that happened in two stages thousands of years ago.

In research published in the journal Nature Communications on Tuesday, the scientists said they now have proof that the opening of the Dover Strait in the English Channel, severing the land between Britain and France, occurred in two episodes - an initial lake spill over, followed by catastrophic flooding.

"The breaching of this land bridge between Dover and Calais was undeniably one of the most important events in British history, helping to shape our island nation's identity," said Sanjeev Gupta, a professor at Imperial College London who co-led the work.

"When the ice age ended and sea levels rose, flooding the valley floor for good, Britain lost its physical connection to the mainland," he said. "This is Brexit 1.0 – the Brexit nobody voted for."
But that concession to Theresa May two days after she triggered a two-year countdown to withdrawal was accompanied by elements in the draft circulated by EU summit chair Donald Tusk that the British prime minister may find less palatable.

They include an insistence that during a transition period likely to follow Britain's departure in 2019 and before a free trade pact can be finalised, the British must accept EU rules, including budget contributions and judicial oversight, that are some of the main reasons a majority voted for Brexit last June.
Downing Street insisted Mrs May's position had not changed, but her language has shifted to bring her more closely in line with the EU's Brexit negotiating draft, which says the two-year talks might include only a "framework for the future relationship".

That would suggest that transitional arrangements would be needed while the details of a trade deal were hammered out and while ratification by 27 EU parliaments, and some regional parliaments, was secured.
Turkey
Syria
China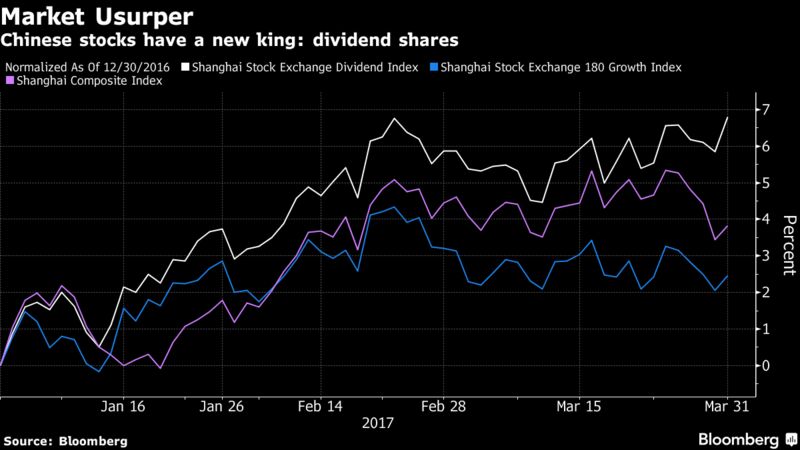 Australia
"Too many loans are still made where the borrower has the skinniest of income buffers. In some cases, lenders are assuming that people can live more frugally than in practice they can, leaving little buffer if things go wrong."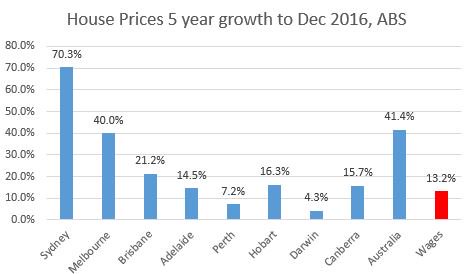 Other Scientific, Health, Political, Economics, and Business Items of Note - plus Miscellanea
Under a 1970 law all butter sold in the state must be subjected to scrutiny by a panel, which recently ruled Kerrygold was not compliant. Their problem with Kerrygold's products was that the cattle who produce the milk for the cheese and butter are grass fed, something the panel ruled was against state law.

Any shopkeepers who continue to stock the brand face a $1,000 fine and up to six months in jail — something that has enraged consumers.
In many ways, Carlson is a throwback, and a contradiction: a fierce critic of the political and cultural establishment who is also, unapologetically, a member of it. He has endless disdain for the Washington élite and its conventional wisdom, including the belief—widespread among political insiders—that Washington stinks. He moved there in 1992 with his wife, Susie, and they have lived there, happily, virtually ever since. "Everyone I love is here," he says.
In conversation, Carlson often returns to an unusual disclaimer: "I'm not a deeply moral guy." Maybe this is his way of playing the rogue. Maybe this is a debater's ploy—a way of insisting that some principles are so clear that even he can see them. But with Carlson it is wise to consider another possibility: Maybe he means it. And maybe he is right.
One of the earliest known people to live in the Americas, a girl dubbed Naia who roamed the Yucatan Peninsula about 12,000 years ago, was slender and short and endured hardship, childbirth, and death all by age 16 or so. Naia's remains were found in an underwater cave so huge, deep, and dark that researchers named it Hoyo Negro or Black Hole.

Researchers have determined she was aged 15 to 17 when she died, which probably happened when she fell into Hoyo Negro. At that time, the cave was not underwater because sea levels were considerably lower, by as much as 300 feet (91.4 meters).
In "Textbook Story of How Humans Populated America is Biologically Unviable, Study Finds", recently published in Ancient Origins, it was noted that DNA studies indicate that people could not have crossed the Beringia land bridge to enter the Americas 13,000 years ago because the "entry route was biologically unviable". Although this finding by geneticists is surprising, it adds even more mystery to the archaeological evidence that anatomically modern humans were in South America tens of thousands of years before Ice Age people could have crossed a viable land bridge between Alaska and Siberia.

The earliest dates for habitation of the American continent to occur below Canada in South America are highly suggestive that the earliest settlers on the American continents came from Africa before the Ice melted at the Bering Strait and moved northward as the ice melted. An African origin for these people is a good fit because Ocean Currents would have carried migrants from Africa to the Americas, since there were no Ice Age sheets of ice to block passage across the southern Atlantic.
Make a Comment
Econintersect

wants your comments, data and opinion on the articles posted. As the internet is a "war zone" of trolls, hackers and spammers -

Econintersect

must balance its defences against ease of commenting. We have joined with Livefyre to manage our comment streams.

To comment, just click the "Sign In" button at the top-left corner of the comment box below. You can create a commenting account using your favorite social network such as Twitter, Facebook, Google+, LinkedIn or Open ID - or open a Livefyre account using your email address.
---
---
Econintersect Behind the Wall
---
---
---
---
---
| | |
| --- | --- |
| Print this page or create a PDF file of this page | |
---
The growing use of ad blocking software is creating a shortfall in covering our fixed expenses. Please consider a donation to Econintersect to allow continuing output of quality and balanced financial and economic news and analysis.
---
---
---
---
---
---
---
---