>> Click Here for Historical Wall Post Listing <<
Econintersect: Every day our editors collect the most interesting things they find from around the internet and present a summary "reading list" which will include very brief summaries (and sometimes longer ones) of why each item has gotten our attention. Suggestions from readers for "reading list" items are gratefully reviewed, although sometimes space limits the number included.
This feature is published every day late afternoon New York time. For early morning review of headlines see "The Early Bird" published every day in the early am at GEI News (membership not required for access to "The Early Bird".).
BECOME A GEI MEMBER - IT's FREE!
Every day most of this column ("What We Read Today") is available only to GEI members.
To become a GEI Member simply subscribe to our FREE daily newsletter.
The rest of this post is available only the GEI Members. Membership is FREE - click here
Topics today include:
Articles about events, conflicts and disease around the world
Global
However, all of this focus and coverage of the events in London on the 22nd of March are a red herring. For it is not actions by lone wolfs or even groups of radicals that slip through the state security apparatus's surveillance net that Britain as a nation needs to worry about or focus upon, for the real threat to Britain has I have often covered over the years is the collision taking place between the 'Age of Reason' and the 'Age of Religion'. For it is not the violent actions of individuals or small groups that effects the future prospects of a whole nation such as Britain. Instead it is the insidious nature of primitive cultures soaked in ancient ideologies in ignorance of that which has come to pass subsequent to when their scriptures were written and especially the advancement in knowledge and understanding over the past 400 years. Primitive cultures and ideologies that seek to dilute the efficacy of progressive cultures such as that of Britain, as for decades the policy of governments of all parties has been to promote multiculturalism one of all cultures being equal when the reality is the exact opposite. Thus resulting in progressive cultures instead of being reinforced and promoted are instead been diluted and diminished by for want of a better word ignorant ideologies that pursue a fictional fantasy in pursuit of an eternal afterlife.
Click on either image for larger image.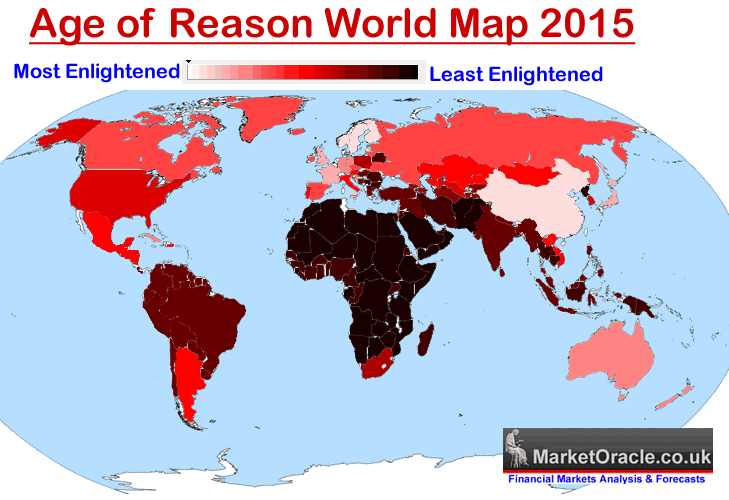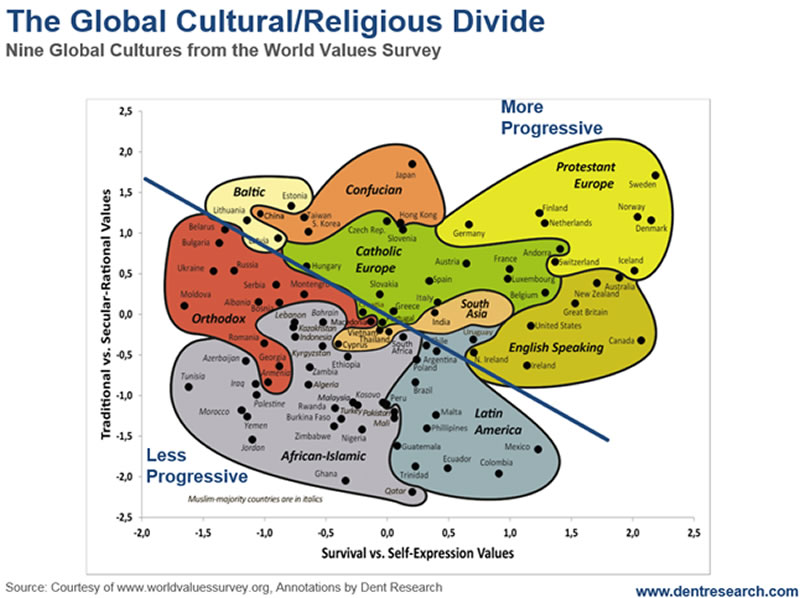 ​
U.S.
Who was responsible? A president with a short attention span and no grasp of either process or policy didn't help. A speaker of the House with little experience or, so far, much in the way of demonstrated legislative ability wasn't helpful, either. Then there is the rejectionist House Freedom Caucus, who have shown again and again that they are willing to let the perfect (from their very small minority point of view) be the enemy of the good. This time, that wasn't hard, since no one really thought the House's product was any good.

Really, however, this is only the latest climax of a long cycle of Republican dysfunction which dates back to George H.W. Bush's administration, when House radicals upended Bush's budget deal with Democrats in a dramatic floor vote.
The larger lesson here is that conservatism failed and social democracy won. After seven years of fulminating against the Affordable Care Act and promising to replace it with a more free-market-oriented alternative, the House Republicans—who are in the vanguard of the modern conservative movement—failed to come up with a workable and politically viable proposal. Obamacare survived, and that shouldn't be so surprising. When it comes to health-care policy, there is no workable or politically viable conservative alternative.
For Trump, it was never supposed to be this hard. As a real estate mogul on the rise, he wrote "The Art of the Deal," and as a political candidate, he boasted that nobody could make deals as beautifully as he could. Replacing Obamacare, a Republican bogeyman since the day it was enacted seven years ago, was Trump's first chance to prove that he had the magic touch that he claimed eluded Washington.

But Trump's effort was plagued from the beginning. The bill itself would have violated a number of Trump's campaign promises, driving up premiums for millions of citizens and throwing millions more off health insurance — including many of the working-class voters who gravitated to his call to "make America great again." Trump was unsure about the American Health Care Act, though he ultimately dug in for the win, as he put it.

There were other problems, too. Trump never made a real effort to reach out to Democrats, and he was unable to pressure enough of his fellow Republicans. He did not speak fluently about the bill's details and focused his pitch in purely transactional terms. And he failed to appreciate the importance of replacing Obamacare to the Republican base; for the president, it was an obstacle to move past to get to taxes, trade and the rest of his agenda.
UK
Austria
Belarus
The gray asphalt streets of Minsk, Belarus, looked too clean and almost totally deserted on the eve of a major opposition rally against the country's authoritarian leader Alexander Lukashenko. The words "arrest" and repression" traveled from mouth to mouth. Officials in uniforms and plain clothes grabbed people at their homes, offices and on the streets. By Friday up to 300 people were behind bars. The atmosphere felt as if the capital of Belarus was not in Europe but in North Korea.

Activists went underground before joining the protest on Saturday, where police detained 25 journalists. On Thursday, police had detained 17 activists, supporters of the opposition, and random bystanders. The KGB, the initials still used by the Belarusian security service, blocked cellphones and hacked the social media accounts of concrete opposition activists.

The key leader of the opposition and a veteran dissident, Mikola Statkevich, spoke with The Daily Beast on Friday from his secret underground flat about the chemistry of dictatorship and courage needed by people today not only in Belarus but in the West. The moment has come to stand up for democratic values and against atrocities.
France
Iraq
China
Negotiations on the 16-nation Regional Comprehensive Economic Partnership, an Asia-wide agreement that's favored by China, should be concluded soon and regional cooperation such as with the Association of South East Asian Nations should be advanced, Zhang said Saturday in a speech at the Boao Forum for Asia, an annual conference on the southern Chinese island of Hainan.
Other Scientific, Health, Political, Economics, and Business Items of Note - plus Miscellanea
 The economics of organizations stands in opposition to the economics of markets. In what Galbraith called "the accepted sequence," consumer preferences come first. Firms place their products before a discerning public, sell what they can, discount the rest, and then repair to study how it might be done better next time. In his own "revised sequence," large firms start with the design and technology of new production. They see what is possible, they conduct "market research," they decide what they like. They then engage their advertising and consumer-finance staffs to ensure that the result can be sold.

For Galbraith, this was reality; he did not oppose it. Complex technology dictates that markets must be controlled. The products that define modern life—automobiles, jet aircraft, electric power, microchips, and cable television—cannot be produced except over long lead times and by the integration of vast networks of engineering talent. This requires planning. Sometimes the planning goes wrong, and sometimes a company must strike out into the unknown. But not often. Had Boeing doubted that the 787 Dreamliner could be sold, that airplane would not have been built.

Large business firms often replace the market altogether. They do this by integration: replacing activity previously mediated by open purchase and sale with activity either internal to the corporation, or between a large, stable enterprise and its small, specialized suppliers, to whom risk is transferred.
The Uber vehicle was not responsible for the incident and there were no injuries, Tempe police information officer Josie Montenegro told Bloomberg News. Another car failed to yield for the Uber car, causing the autonomous vehicle to flip on its side, according to the police report.
Policy makers see themselves as dancing on a fine line. Too much tightening and they leave the economy weakened and vulnerable to negative shocks. Too little and they set the stage for inflation that they are unable to get under control. But if the Fed can hold that line, it will extend the life of this expansion and maximize employment over the medium to long run. Lacking precise policy tools, however, requires the Fed to seemingly lurch between hike and halt, leaving it open to criticism.
Make a Comment
Econintersect

wants your comments, data and opinion on the articles posted. As the internet is a "war zone" of trolls, hackers and spammers -

Econintersect

must balance its defences against ease of commenting. We have joined with Livefyre to manage our comment streams.

To comment, just click the "Sign In" button at the top-left corner of the comment box below. You can create a commenting account using your favorite social network such as Twitter, Facebook, Google+, LinkedIn or Open ID - or open a Livefyre account using your email address.
---
---
Econintersect Behind the Wall
---
---
---
---
---
| | |
| --- | --- |
| Print this page or create a PDF file of this page | |
---
The growing use of ad blocking software is creating a shortfall in covering our fixed expenses. Please consider a donation to Econintersect to allow continuing output of quality and balanced financial and economic news and analysis.
---
---
---
---
---
---
---
---