>> Click Here for Historical Wall Post Listing <<
Econintersect: Every day our editors collect the most interesting things they find from around the internet and present a summary "reading list" which will include very brief summaries (and sometimes longer ones) of why each item has gotten our attention. Suggestions from readers for "reading list" items are gratefully reviewed, although sometimes space limits the number included.
This feature is published every day late afternoon New York time. For early morning review of headlines see "The Early Bird" published every day in the early am at GEI News (membership not required for access to "The Early Bird".).
BECOME A GEI MEMBER - IT's FREE!
Every day most of this column ("What We Read Today") is available only to GEI members.
To become a GEI Member simply subscribe to our FREE daily newsletter.
The rest of this post is available only the GEI Members. Membership is FREE - click here
Topics today include:
Articles about events, conflicts and disease around the world
Global
U.S.
Trump said in his speech that he was quoting the defense secretary, James Mattis, his chief bridge to the military, in saying: "Ryan was a part of a highly successful raid that generated large amounts of vital intelligence that will lead to many more victories in the future against our enemies."

Yet recent reporting has called that into question. According to NBC the raid has thus far yielded no significant intelligence. NBC also suggested an unacknowledged objective of the raid was to kill or capture al-Qaida fighters or leaders.
UK
"The intention is to seek to overturn this in the House of Commons."
Germany
Australia
On the one hand, the average number of people living in each household has dropped, raising demand for housing. On the other, property's become a more accessible and popular asset class. The proportion of new property finance going to investors stands just below 50 percent, compared with 16 percent in 1991. Baby boomers in search of returns have piled into buy-to-let properties, encouraged by a uniquely Australian tax break known as "negative gearing".

Negative gearing allows investors to claim a deduction on their overall tax bill for any loss generated by a rental property. There's also a discounted rate of capital gains tax when investors sell. Such breaks mean landlords often can afford for the rent not to cover their mortgage payments.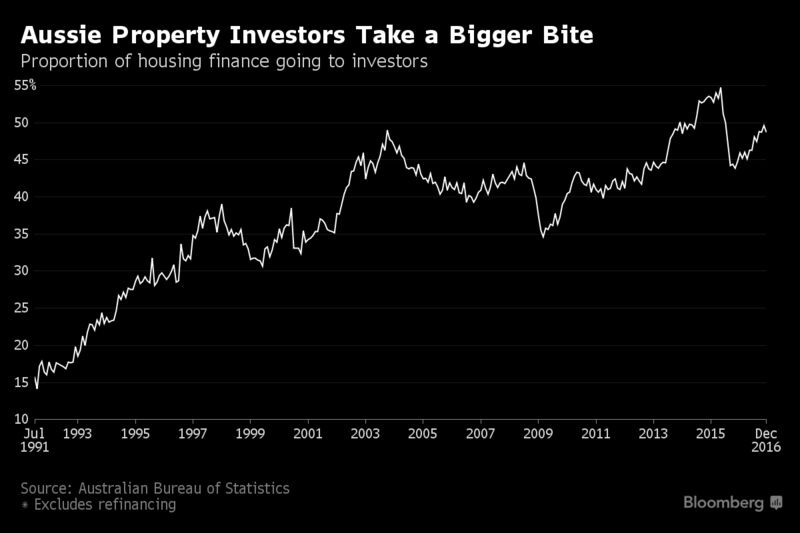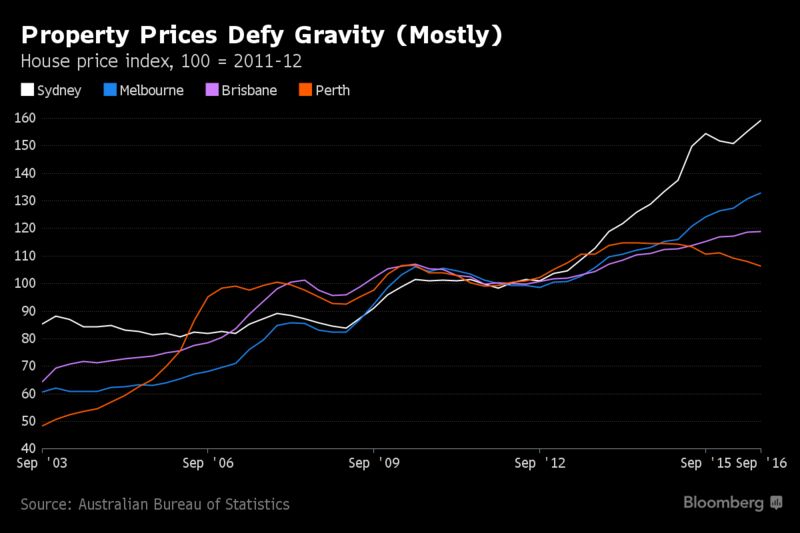 Canada
Other Scientific, Health, Political, Economics, and Business Items of Note - plus Miscellanea
The central bank is essentially the wholesaler of banking services with the commercial banks like Citibank retailing those services to all. But in other industries, wholesalers have been disrupting retailers by retailing themselves directly to consumers over the internet. Thus you can still buy your newspaper from your newsagent or a plane ticket from your travel-agent as was common last century, but today you can also buy it direct online from the wholesaler – the airline or the publisher.
In the age of the internet, all citizens and businesses could be provided with lightweight online central bank exchange settlement account at minimal cost. After paying any cost-reflective account keeping fees, your deposits with the central bank would earn the same overnight cash rate it pays commercial banks. And money in your account could be paid to anyone else's exchange settlement account.
Not only would the resulting banking system have much lower costs and greater efficiency, not only would it throw off tens of billions of dollars in revenue to government, it would be a safer, more rational system playing much better to the respective strengths of public and private sectors. Though it may not obviate the need for further reform, on its own these changes could make a substantial down-payment on the aspirations of those who would urge upon us a more comprehensive redesign of the banking system.
In his 1928 article, J B S Haldane observed that when "you drop a mouse down a thousand-yard mine shaft it walks away, a rat is killed, a man is broken, a horse splashes". When big banks disappeared down the mineshaft in 2008, their splashes generated a tsunami. To prevent that, their physiology needs to change. Existing change initiatives are right in direction, but may be insufficient in degree. There may be a distance to travel before banking is the right size.
Allowing individuals to hold accounts at the Fed would result in a payments system that is insulated from banking crises. It would make deposit insurance completely unnecessary, thus removing a key subsidy that makes debt financing of asset positions so appealing to banks. There would be no need to impose higher capital requirements, since a fragile capital structure would result in a deposit drain. And there would be no need to require banks to offer cash mutual funds (money market funds), since the accounts at the Fed would serve precisely this purpose.

But the greatest benefit of such a policy would lie elsewhere, in providing the Fed with a vastly superior monetary transmission mechanism. In a brief comment on Macroeconomic Resilience a few months ago, I proposed that an account be created at the Fed for every individual with a social security number, including minors. Any profits accruing to the Fed as a result of its open market operations could then be used to credit these accounts instead of being transferred to the Treasury. But these credits should not be immediately available for withdrawal: they should be released in increments if and when monetary easing is called for.

The main advantage of such an approach is that it directly eases debtor balance sheets when a recession hits. It can provide a buffer to those facing financial distress, allowing payments to be made on mortgages or auto loans in the face of an unexpected loss of income. And as children transition into adulthood, they will find themselves with accumulated deposits that could be used to finance educational expenditures or a down payment on a home.


In contrast, monetary policy as currently practiced targets creditor balance sheets. Asset prices rise as interest rates are driven down. The goal is to stimulate expenditure by lowering borrowing costs, but by definition this requires individuals to take on more debt. In an over-leveraged economy struggling through a balance sheet recession, such policies can only provide temporary relief.


No matter how monetary policy is implemented, it has distributional effects. As a result, the impact on real income growth of a given nominal target is sensitive to the monetary transmission mechanism in place. One of the things I find most puzzling and frustrating about current debates concerning monetary policy is the focus on targets rather than mechanisms. To my mind, the choice of target---whether the inflation rate or nominal income growth or something entirely different---is of secondary importance compared to the mechanism used to attain it.
The Fed has ventured into commercial banking before. In 1934, Section 13(b) was added to the Federal Reserve Act, authorizing the Fed to "make credit available for the purpose of supplying working capital to established industrial and commercial businesses." This long-forgotten section was implemented and remained in effect for 24 years. In a 2002 article on the Minneapolis Fed's website called "Lender of More Than Last Resort," David Fettig noted that 13(b) allowed Federal Reserve banks to make loans directly to any established businesses in their districts, and to share in loans with private lending institutions if the latter assumed 20 percent of the risk. No limitation was placed on the amount of a single loan.
Make a Comment
Econintersect

wants your comments, data and opinion on the articles posted. As the internet is a "war zone" of trolls, hackers and spammers -

Econintersect

must balance its defences against ease of commenting. We have joined with Livefyre to manage our comment streams.

To comment, just click the "Sign In" button at the top-left corner of the comment box below. You can create a commenting account using your favorite social network such as Twitter, Facebook, Google+, LinkedIn or Open ID - or open a Livefyre account using your email address.
---
---
Econintersect Behind the Wall
---
---
---
---
---
| | |
| --- | --- |
| Print this page or create a PDF file of this page | |
---
The growing use of ad blocking software is creating a shortfall in covering our fixed expenses. Please consider a donation to Econintersect to allow continuing output of quality and balanced financial and economic news and analysis.
---
---
---
---
---
---
---
---