>> Click Here for Historical Wall Post Listing <<
Econintersect: Every day our editors collect the most interesting things they find from around the internet and present a summary "reading list" which will include very brief summaries (and sometimes longer ones) of why each item has gotten our attention. Suggestions from readers for "reading list" items are gratefully reviewed, although sometimes space limits the number included.
This feature is published every day late afternoon New York time. For early morning review of headlines see "The Early Bird" published every day in the early am at GEI News (membership not required for access to "The Early Bird".).
BECOME A GEI MEMBER - IT's FREE!
Every day most of this column ("What We Read Today") is available only to GEI members.
To become a GEI Member simply subscribe to our FREE daily newsletter.
The rest of this post is available only the GEI Members. Membership is FREE - click here
Topics today include:
Articles about events, conflicts and disease around the world
U.S.
For starters, many jobs are directly connected to trade. Think of the longshoremen who load and unload cargo, the pilots and crews who transport goods by air, the truckers who do so by land, and the wholesale and retail workers who stock and sell those goods.

Second, imports often provide cheaper inputs than what is available in the United States, which enables American manufacturers to compete better with foreign firms in export markets, and to maintain their share of domestic markets. Third, foreign direct investment (FDI) helps American companies acquire some inputs at less cost, while engaging in more research and development and other activities.

Last but not least, exporting to the US gives foreigners more income with which to buy imports from the US and other countries. Because export-industry jobs usually require more valuable skills, and thus pay more than jobs in industries that compete with imports, the additional exports generated by imports create better jobs overall.

Without imports, many jobs that exist today would disappear. According to some estimates, the jobs that service an imported consumer good account for more than half of its retail price. Many imports require local service facilities with American workers. Foreign automobiles, for example, would not be sold if the parts and mechanics for servicing them were unavailable.
Trump sees the world in terms of a zero-sum game. In reality, globalization, if well managed, is a positive-sum force: America gains if its friends and allies – whether Australia, the EU, or Mexico – are stronger. But Trump's approach threatens to turn it into a negative-sum game: America will lose, too.

That approach was clear from his inaugural address, in which his repeated invocation of "America first," with its historical fascist overtones, affirmed his commitment to his ugliest schemes. Previous administrations have always taken seriously their responsibility to advance US interests. But the policies they pursued usually were framed in terms of an enlightened understanding of national interest. Americans, they believed, benefit from a more prosperous global economy and a web of alliances among countries committed to democracy, human rights, and the rule of law.

If there is a silver lining in the Trump cloud, it is a new sense of solidarity over core values such as tolerance and equality, sustained by awareness of the bigotry and misogyny, whether hidden or open, that Trump and his team embody. And this solidarity has gone global, with Trump and his allies facing rejection and protests throughout the democratic world.
Higher education is more popular in America than ever before. U.S. per-capita college enrollment reached an all-time high in 2008 (the latest data available). … A larger percentage of Americans are in college today than ever before.

The top line in Figure 2 plots U.S. PhDs granted per capita from 1900–2008 (the latest data available), which has also reached a record high. The average U.S. PhD candidate requires 8.2 years to earn a doctorate,3 so we backset the line by eight years to reflect the moment of decision. Doing so reveals a fair correlation with the Dow Jones Industrial Average, our most sensitive indicator of social mood. It is unclear why the 1941 peak in PhDs lagged stocks by an additional three to four years. Nonetheless it is clear that social mood–via waning optimism, economic decline and war–influences the decision to seek or not seek a PhD.
EU
Click for larger image.

Saudi Arabia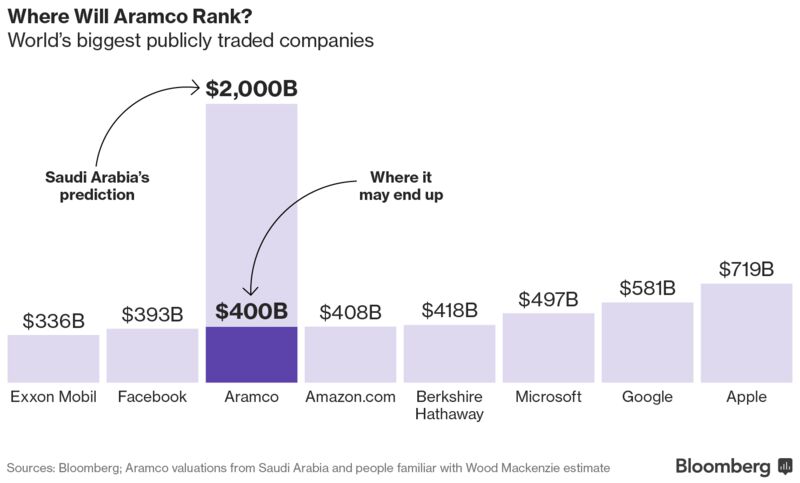 Iraq
India
China
"We need to build capacity inside China since we do not have access to China from the U.S.. It started in the U.S. It's what often happens: When one country makes a move, another country makes a different move."
Australia
Other Scientific, Health, Political, Economics, and Business Items of Note - plus Miscellanea
Cutting corporate taxes produces long-term reduction of national income (tax revenues).

Running national budget deficits for Australia risks reducing future living standards.

A balanced budget (or budget surplus) is desirable for Australia, which has run a current account deficit for the past 35 years.
The government has proposed cutting the company tax rate from 30% to 25%, largely on the basis that the competition for mobile capital has intensified (see chart below). That would attract more foreign investment and could increase total business investment by up to half a percent a year. But such a cut would also reduce national income for years and would hit the budget. Committing to a tax cut before the budget is on a clear path to recovery risks reducing future living standards.
Make a Comment
Econintersect

wants your comments, data and opinion on the articles posted. As the internet is a "war zone" of trolls, hackers and spammers -

Econintersect

must balance its defences against ease of commenting. We have joined with Livefyre to manage our comment streams.

To comment, just click the "Sign In" button at the top-left corner of the comment box below. You can create a commenting account using your favorite social network such as Twitter, Facebook, Google+, LinkedIn or Open ID - or open a Livefyre account using your email address.
---
---
Econintersect Behind the Wall
---
---
---
---
---
| | |
| --- | --- |
| Print this page or create a PDF file of this page | |
---
The growing use of ad blocking software is creating a shortfall in covering our fixed expenses. Please consider a donation to Econintersect to allow continuing output of quality and balanced financial and economic news and analysis.
---
---
---
---
---
---
---
---