>> Click Here for Historical Wall Post Listing <<
Econintersect: Every day our editors collect the most interesting things they find from around the internet and present a summary "reading list" which will include very brief summaries (and sometimes longer ones) of why each item has gotten our attention. Suggestions from readers for "reading list" items are gratefully reviewed, although sometimes space limits the number included.
This feature is published every day late afternoon New York time. For early morning review of headlines see "The Early Bird" published every day in the early am at GEI News (membership not required for access to "The Early Bird".).
BECOME A GEI MEMBER - IT's FREE!
Every day most of this column ("What We Read Today") is available only to GEI members.
To become a GEI Member simply subscribe to our FREE daily newsletter.
The rest of this post is available only the GEI Members. Membership is FREE - click here
Topics today include:
Articles about events, conflicts and disease around the world
Global
"This includes germ games and other preparedness exercises so we can better understand how diseases will spread, how people will respond in a panic and how to deal with things like overloaded highways and communications systems."
U.S.
The findings are significant as Democratic leaders in Congress are under growing pressure by their liberal base to obstruct the president's agenda. The poll shows the party is divided on how to deal with Trump: 52 percent of Democrats polled say they should cooperate with him on areas of agreement and 48 percent saying they shouldn't.

Those figures are nearly identical when the question is flipped – 68 percent of those polled say that Trump should be willing to compromise and find ways to work with Democrats in Congress. Thirty-two percent said Trump shouldn't bend at all, even if it means finding ways to achieve his agenda without congressional approval.
EU
This section of his speech to the Munich security conference, which is being attended by 500 delegates including government leaders and defence and foreign ministers from around the world, was greeted with lukewarm applause.

He was speaking immediately after the German chancellor, Angela Merkel, made it clear she would not be bullied by the US over defence spending. She said Germany had made a promise to increase defence over the next decade and would fulfil that commitment rather than be forced into the faster rises that Trump is looking for.
UK
Russia
China
Australia
Low-energy or zero-energy housing is international best practice, but is still considered costly. Part of the problem is that studies of housing standards typically use only cost-benefit analysis to assess their value, and so often wrongly conclude that sustainable housing is unaffordable.

Our new research shows how such analyses may miss some flow-on financial benefits – such as reduced energy bills and lower mobility costs. Most importantly, these analyses also overlook effects on householders' health and quality of life arising from factors such as improved thermal comfort.
New Zealand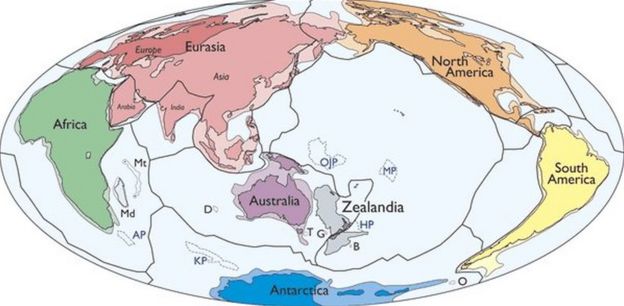 Other Scientific, Health, Political, Economics, and Business Items of Note - plus Miscellanea
Why The 8-Hour Workday Doesn't Work (Forbes) Hat tip to Michael Brokaw. The eight-hour workday is an outdated and ineffective approach to work. If you want to be as productive as possible, you need to let go of this relic and find a new approach. The eight-hour workday was created during the industrial revolution as an effort to cut down on the number of hours of manual labor that workers were forced to endure on the factory floor. This breakthrough was a more humane approach to work 200 years ago, yet it possesses little relevance for us today.
A study recently conducted by the Draugiem Group used a computer application to track employees' work habits. Specifically, the application measured how much time people spent on various tasks and compared this to their productivity levels.

In the process of measuring people's activity, they stumbled upon a fascinating finding: the length of the workday didn't matter much; what mattered was how people structured their day. In particular, people who were religious about taking short breaks were far more productive than those who worked longer hours.

The ideal work-to-break ratio was 52 minutes of work, followed by 17 minutes of rest.
Children learn best when teaching aligns with their natural exuberance, energy and curiosity. So why are they dragooned into rows and made to sit still while they are stuffed with facts?

We succeed in adulthood through collaboration. So why is collaboration in tests and exams called cheating?

Governments claim to want to reduce the number of children being excluded from school. So why are their curriculums and tests so narrow that they alienate any child whose mind does not work in a particular way?

The best teachers use their character, creativity and inspiration to trigger children's instinct to learn. So why are character, creativity and inspiration suppressed by a stifling regime of micromanagement?
"...to avoid becoming redundant in the face of artificial intelligence we must merge with machines to enhance our own intellect."
"Control of the stream by which we educate the young, that's how you control the future."
Make a Comment
Econintersect

wants your comments, data and opinion on the articles posted. As the internet is a "war zone" of trolls, hackers and spammers -

Econintersect

must balance its defences against ease of commenting. We have joined with Livefyre to manage our comment streams.

To comment, just click the "Sign In" button at the top-left corner of the comment box below. You can create a commenting account using your favorite social network such as Twitter, Facebook, Google+, LinkedIn or Open ID - or open a Livefyre account using your email address.
---
---
Econintersect Behind the Wall
---
---
---
---
---
| | |
| --- | --- |
| Print this page or create a PDF file of this page | |
---
The growing use of ad blocking software is creating a shortfall in covering our fixed expenses. Please consider a donation to Econintersect to allow continuing output of quality and balanced financial and economic news and analysis.
---
---
---
---
---
---
---
---