>> Click Here for Historical Wall Post Listing <<
Econintersect: Every day our editors collect the most interesting things they find from around the internet and present a summary "reading list" which will include very brief summaries (and sometimes longer ones) of why each item has gotten our attention. Suggestions from readers for "reading list" items are gratefully reviewed, although sometimes space limits the number included.
This feature is published every day late afternoon New York time. For early morning review of headlines see "The Early Bird" published every day in the early am at GEI News (membership not required for access to "The Early Bird".).
BECOME A GEI MEMBER - IT's FREE!
Every day most of this column ("What We Read Today") is available only to GEI members.
To become a GEI Member simply subscribe to our FREE daily newsletter.
The rest of this post is available only the GEI Members. Membership is FREE - click here
Topics today include:
Articles about events, conflicts and disease around the world
U.S.
The bills could help lower premiums, particularly for younger, healthier Americans, by allowing insurers to charge older Americans higher prices and tightening enrollment periods.

Under Obamacare, insurers can't deny coverage or charge more to people with pre-existing conditions. One of the bills would attempt to ensure that people with pre-existing conditions won't be denied coverage, if those ACA protections are lost as part of the Obamacare repeal efforts.

But the measure, proposed by Walden, doesn't limit what insurers can charge people with pre-existing conditions, said Representative Frank Pallone, a New Jersey Democrat. Walden's bill also includes a placeholder for a yet-to-be-seen proposal to encourage consumers to maintain continuous insurance coverage.

Walden also backed legislation aimed at bringing down drug costs by prioritizing Food and Drug Administration review of applications for generic drugs that are in shortage or that have minimal competition, if any.

Democrats criticized the bills in opening statements, calling them giveaways to insurance companies that won't benefit consumers.
Republican Sens. Susan Collins (Maine) and Lisa Murkowski (Alaska) announced Wednesday that they would not be voting for Betsy DeVos as education secretary, potentially imperiling the nominee's confirmation.

No Democratic senators are expected to vote for DeVos. If no other Republicans vote against DeVos, Vice President Mike Pence would be the tie-breaking vote. DeVos needs a simple majority to be confirmed.

If Sen. Jeff Sessions (R-Ala.) is confirmed as attorney general before DeVos comes before a full Senate vote, it could further complicate her chances for confirmation. In that scenario, Sessions would not be eligible to vote.
After launching his presidential bid in 2015, Mr Trump's campaign could have spent as much as $12.8 million (£10.2 million) paying businesses owned, or part-owned by him, an analysis of US Federal Election Commission (FEC) data shows. The most recent bill Mr Trump's campaign paid was for $2 million (£1.59 million) which went to Trump Tower Commercial, LLC, according to US website Politico, which carried out the research.
EU
Ukraine
Russia
Mexico
For many people it is hard to imagine a time when Mexico was a place of pilgrimage for an American president who went there to both apologize for the US treatment of that country in the past, but also to initiate a Good Neighbor Policy that would affirm his belief that the destinies of the two nations were intertwined. But when Harry Truman laid a wreath at the Mexico City memorial of the Niños Heroes, or Boy Heroes of the US-Mexican War, he was following in the footsteps of another president, Abraham Lincoln, who stood up as a Congressman in Illinois to protest the "unnecessary and unconstitutional" invasion of that country at the orders of James K. Polk. He accused Polk of lying and of creating a pretext for the preemptory invasion. As a result of that war, the US acquired two-fifths of Mexican territory including the states of California, Utah, Arizona and Nevada, as well as parts of present-day Kansas, New Mexico, Colorado and Wyoming.
"If Michoacan decided for whatever reason...to stop exporting, there is nowhere else in the world that could provide the quantity of avocados that U.S. markets are consuming."
Other Scientific, Health, Political, Economics, and Business Items of Note - plus Miscellanea
Under the border adjustment proposal, companies would no longer deduct the cost of imported goods from their taxable profits, while exports would not be taxable.

While many details remain unclear, taxing spending on imports instead of taxing sales of exports would be a winner for a country with a large trade deficit.

The Tax Foundation, a Washington think-tank, says the border adjustment tax would be expected to raise $1tr over a decade. But other aspects of the plan are likely to reduce business tax revenues overall, reinforcing the decline in corporate tax revenues as a share of the economy over the past 50 years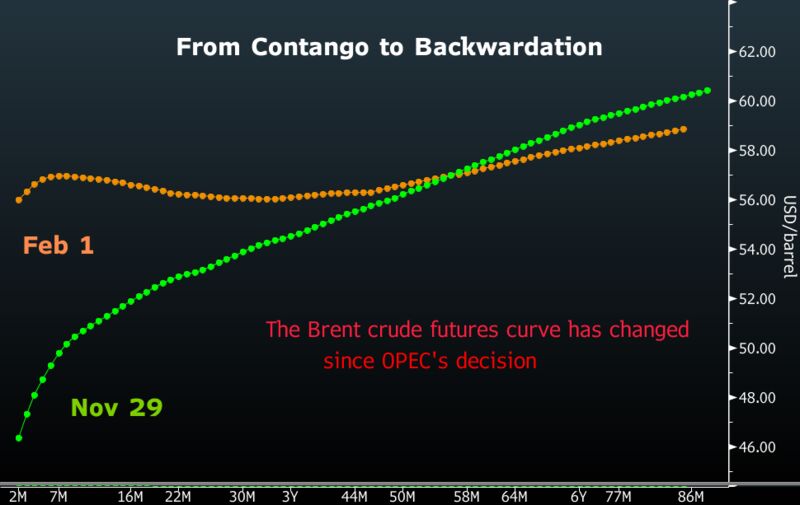 Make a Comment
Econintersect

wants your comments, data and opinion on the articles posted. As the internet is a "war zone" of trolls, hackers and spammers -

Econintersect

must balance its defences against ease of commenting. We have joined with Livefyre to manage our comment streams.

To comment, just click the "Sign In" button at the top-left corner of the comment box below. You can create a commenting account using your favorite social network such as Twitter, Facebook, Google+, LinkedIn or Open ID - or open a Livefyre account using your email address.
---
---
Econintersect Behind the Wall
---
---
---
---
---
| | |
| --- | --- |
| Print this page or create a PDF file of this page | |
---
The growing use of ad blocking software is creating a shortfall in covering our fixed expenses. Please consider a donation to Econintersect to allow continuing output of quality and balanced financial and economic news and analysis.
---
---
---
---
---
---
---
---