>> Click Here for Historical Wall Post Listing <<
Econintersect: Every day our editors collect the most interesting things they find from around the internet and present a summary "reading list" which will include very brief summaries (and sometimes longer ones) of why each item has gotten our attention. Suggestions from readers for "reading list" items are gratefully reviewed, although sometimes space limits the number included.
This feature is published every day late afternoon New York time. For early morning review of headlines see "The Early Bird" published every day in the early am at GEI News (membership not required for access to "The Early Bird".).
BECOME A GEI MEMBER - IT's FREE!
Every day most of this column ("What We Read Today") is available only to GEI members.
To become a GEI Member simply subscribe to our FREE daily newsletter.
The rest of this post is available only the GEI Members. Membership is FREE - click here
Topics today include:
Articles about events, conflicts and disease around the world
Global
U.S.
While some major universities are advising their students that they are studying Trump's Muslim ban, the University of Michigan released a statement on Saturday that flatly refused to release the immigration status of their students. The Maize and Blue isn't playing along with Trump's Muslim prejudice.
Donald Trump issued a blistering response to Pope Francis on Thursday, saying it is "disgraceful" for the Catholic leader to question his faith and calling the pontiff "a pawn" for the Mexican government.

"No leader, especially a religious leader, should have the right to question another man's religion or faith," Trump said at a rally in Kiawah Island, South Carolina. A press release followed shortly after he read the statement at the podium.
UK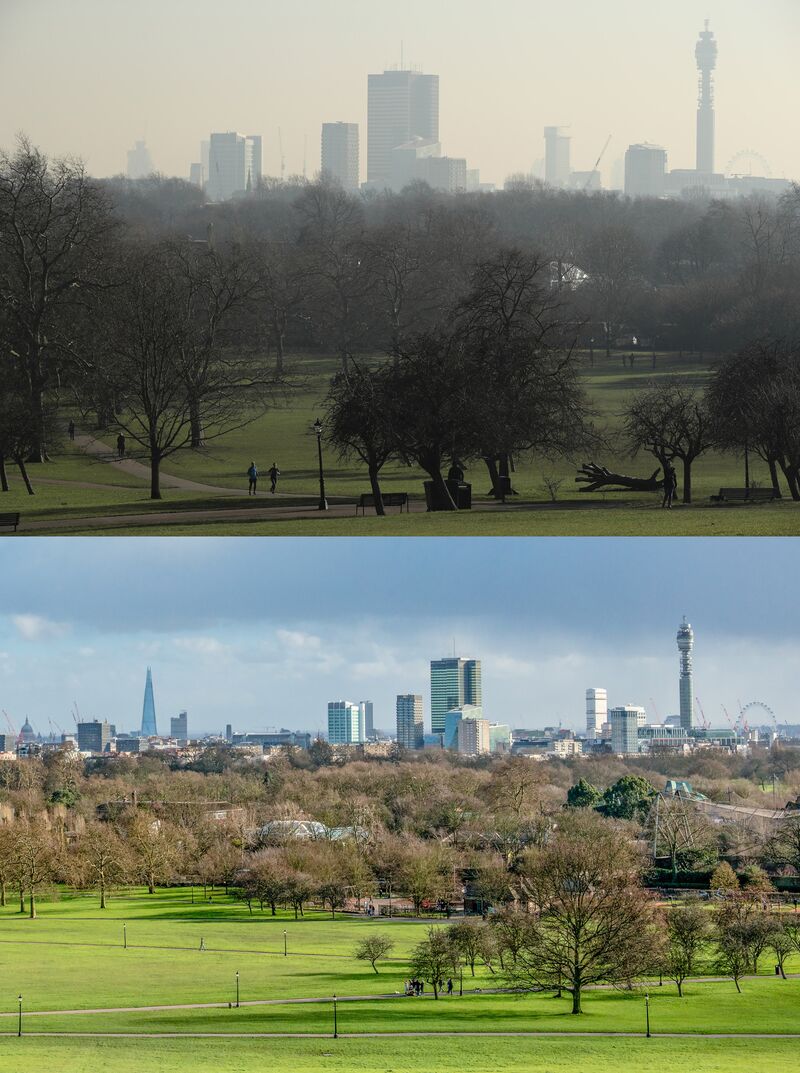 Syria
Russia
We are not back in the Cold War, and containment is not the strategy to confront Russia today. Improved communications are necessary with Russia, including with the military, to reduce the risks of unintended conflict and provide better understanding of mutual interests and areas of difference. At the same time, our democratic values and principles that are now being challenged must be reaffirmed; these are basic to American greatness. Like it or not, the United States is the cornerstone of the liberal-democratic international order. It is often said that being responsible makes one act responsibly. Let us hope that happens with Trump. Indeed, it is an axiom of statecraft that a leader is entitled to his own policy, but not his own facts.
Mexico
Other Scientific, Health, Political, Economics, and Business Items of Note - plus Miscellanea
"That part's not true. Nothing that boy did could ever justify what happened to him."
Modern Monetary Theory "is not formal, it is made in prose". Wrong. It is formally described by sectoral flows accounting.
"[I]t also begs an obvious question: if it is so easy to fix a nation's economic ills – just run the printing presses round the clock – then why doesn't everyone do it?" The reason is that recognizing the actual accounting breaks the power of the banking system to control governments.
"If the government prints money and doesn't back that by issuing bonds then there is inflation." He offers Zimbabwe in 2008 as an example of hyperinflation. This is hardly a credible example of a globally recognized sovereign currency. There is no evidence to support Holden's assertion in such systems where debt is denominated in a nation's own currency for a major country. NONE!
"...there is only a finite amount of real economic resources that can be extracted through seigniorage (the difference between the face value of physical money and its production costs)." This is a widely stated incorrect definition. Seigniorage is correctly defined the difference between the monetary value of a currency and the independent value of the commodity from which it is made. Production cost contributes nothing to value, only what a user is willing to "pay" determines value.
"So here's my challenge to the modern monetary theory crowd. Please state a formal, precise, economic model in which a monetary authority can extract an infinite amount of real resources through seigniorage. Or be quiet." Holden reveals his ignorance of the work of economists working in MMT. There has never been (to our knowledge) an academic who has stated what Holden charges. Instead, researchers have always identified inflation as a result if the amount of money available is not in balance with an economy's ability to produce. What MMT researchers have said is that lack of money can suppress production to levels below the output capacity. This does NOT propose infinite production of money.
"I understand that "mainstream" economists have some work to do. That's how science moves forward. Einstein didn't say Newton was a knucklehead, he came up with a better theory." Holden shows little understanding of physics, as well. Einstein did nothing that discredited Newton's laws of motion. Einstein found that there were regimes in the physical universe that were not observable by traditional human senses as described by Newton. The human senses remained and Newton's laws are still valid for them today.
Make a Comment
Econintersect

wants your comments, data and opinion on the articles posted. As the internet is a "war zone" of trolls, hackers and spammers -

Econintersect

must balance its defences against ease of commenting. We have joined with Livefyre to manage our comment streams.

To comment, just click the "Sign In" button at the top-left corner of the comment box below. You can create a commenting account using your favorite social network such as Twitter, Facebook, Google+, LinkedIn or Open ID - or open a Livefyre account using your email address.
---
---
Econintersect Behind the Wall
---
---
---
---
---
| | |
| --- | --- |
| Print this page or create a PDF file of this page | |
---
The growing use of ad blocking software is creating a shortfall in covering our fixed expenses. Please consider a donation to Econintersect to allow continuing output of quality and balanced financial and economic news and analysis.
---
---
---
---
---
---
---
---