>> Click Here for Historical Wall Post Listing <<
Econintersect: Every day our editors collect the most interesting things they find from around the internet and present a summary "reading list" which will include very brief summaries (and sometimes longer ones) of why each item has gotten our attention. Suggestions from readers for "reading list" items are gratefully reviewed, although sometimes space limits the number included.
This feature is published every day late afternoon New York time. For early morning review of headlines see "The Early Bird" published every day in the early am at GEI News (membership not required for access to "The Early Bird".).
BECOME A GEI MEMBER - IT's FREE!
Every day most of this column ("What We Read Today") is available only to GEI members.
To become a GEI Member simply subscribe to our FREE daily newsletter.
The rest of this post is available only the GEI Members. Membership is FREE - click here
Topics today include:
Articles about events, conflicts and disease around the world
Global
U.S.
Pryor, 54, is an Alabama-based judge on the 11th U.S. Circuit Court of Appeals. Gorsuch, 49, is on the Denver-based 10th U.S. Circuit Court of Appeals. Hardiman, 51, is based in Pittsburgh for the 3rd U.S. Circuit Court of Appeals. All three were nominated by President George W. Bush for their current posts.
... approximately 24 million—or one of every eight—voter registrations were no longer valid or significantly inaccurate. It also found that more than 1.8 million dead people were listed as voters and that approximately 2.75 million people were registered in more than one state. But the report cited no evidence that those errors had contributed to any significant voter fraud. Instead, it pointed to estimates that at least 51 million U.S. citizens are eligible but not registered to vote.
One, by Redwood national park in California, notes that redwood groves are nature's number one carbon sink, which capture greenhouse gas emissions that contribute to global warming.

Golden Gate national park in California said in a tweet that 2016 was the hottest year on record for the third year in a row. The tweet directed readers to a report by NASA and the National Oceanic and Atmospheric Administration, also known as NOAA.

Death Valley national park tweeted photos of Japanese Americans interned there during the second world war, a message that some saw as objecting to Trump's pledge to ban Muslims from entering the country and a proposal to restrict the flow of refugees to the US.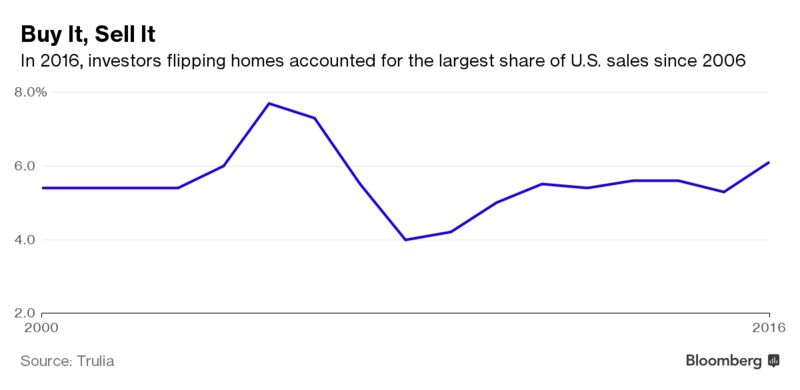 EU
UK
India
North Korea
Brazil
The intellectual underpinnings of the recent Brazilian protests are the result of a decades-long movement seeking a deep ideological change in the country. It is said that Hayek advised Anthony Fischer to avoid politics and influence intellectuals instead because he believed that the intellectual arguments would prevail in the long run. Fischer went on to create the Institute of Economic Affairs. Several years later, we saw the rise of public figures like Thatcher and Reagan. Something similar is happening in Brazil.
Mexico
"The secretary of homeland security, working with myself and my staff, will begin immediate construction of a border wall. So badly needed. You folks know how badly needed it is as a help."
Other Scientific, Health, Political, Economics, and Business Items of Note - plus Miscellanea
... she uttered these words: "If fiscal policy changes lead to a more rapid elimination of slack, policy adjustment would, all else being equal, likely be more rapid than otherwise, with the conditions the FOMC has set for a cessation of reinvestments of principal payments on existing securities holdings being met sooner than they otherwise would have been."

The financial markets have rightly shifted to "DefCon 1'' in light of what they construe to be a threat to the de facto agreement that's been in place between bond market participants and the Fed for almost three years: Don't shrink the balance sheet and we won't tank the bond market. Remember the "taper tantrum'' of 2013 that roiled markets and sent bond yields shooting higher when then Chairman Ben S. Bernanke suggested the Fed could pull back from its bond purchases?
In reality, there's no reason to set the 80% of American workers in the service sector against the 10% in manufacturing. Both benefit from foreign trade. Economists agree: TPP would have increased incomes, exports, and growth for the United States. Killing it was a mistake. Trump is serious about his willingness to sacrifice the American economy to protect jobs that won't exist in a decade regardless. The American people lost bigly. It's up to us to put pressure on Congress to block further trade mistakes before Trump costs us more billions in lost wages and growth.
The declining authority of statistics – and the experts who analyse them – is at the heart of the crisis that has become known as "post-truth" politics. And in this uncertain new world, attitudes towards quantitative expertise have become increasingly divided. From one perspective, grounding politics in statistics is elitist, undemocratic and oblivious to people's emotional investments in their community and nation. It is just one more way that privileged people in London, Washington DC or Brussels seek to impose their worldview on everybody else. From the opposite perspective, statistics are quite the opposite of elitist. They enable journalists, citizens and politicians to discuss society as a whole, not on the basis of anecdote, sentiment or prejudice, but in ways that can be validated. The alternative to quantitative expertise is less likely to be democracy than an unleashing of tabloid editors and demagogues to provide their own "truth" of what is going on across society.

Is there a way out of this polarisation? Must we simply choose between a politics of facts and one of emotions, or is there another way of looking at this situation?One way is to view statistics through the lens of their history. We need to try and see them for what they are: neither unquestionable truths nor elite conspiracies, but rather as tools designed to simplify the job of government, for better or worse. Viewed historically, we can see what a crucial role statistics have played in our understanding of nation states and their progress. This raises the alarming question of how – if at all – we will continue to have common ideas of society and collective progress, should statistics fall by the wayside.
A post-statistical society is a potentially frightening proposition, not because it would lack any forms of truth or expertise altogether, but because it would drastically privatise them. Statistics are one of many pillars of liberalism, indeed of Enlightenment. The experts who produce and use them have become painted as arrogant and oblivious to the emotional and local dimensions of politics. No doubt there are ways in which data collection could be adapted to reflect lived experiences better. But the battle that will need to be waged in the long term is not between an elite-led politics of facts versus a populist politics of feeling. It is between those still committed to public knowledge and public argument and those who profit from the ongoing disintegration of those things.
By requiring subordinates to speak untruths, a leader can undercut their independent standing, including their standing with the public, with the media and with other members of the administration. That makes those individuals grow more dependent on the leader and less likely to mount independent rebellions against the structure of command. Promoting such chains of lies is a classic tactic when a leader distrusts his subordinates and expects to continue to distrust them in the future.

Another reason for promoting lying is what economists sometimes call loyalty filters. If you want to ascertain if someone is truly loyal to you, ask them to do something outrageous or stupid. If they balk, then you know right away they aren't fully with you. That too is a sign of incipient mistrust within the ruling clique, and it is part of the same worldview that leads Trump to rely so heavily on family members.
Make a Comment
Econintersect

wants your comments, data and opinion on the articles posted. As the internet is a "war zone" of trolls, hackers and spammers -

Econintersect

must balance its defences against ease of commenting. We have joined with Livefyre to manage our comment streams.

To comment, just click the "Sign In" button at the top-left corner of the comment box below. You can create a commenting account using your favorite social network such as Twitter, Facebook, Google+, LinkedIn or Open ID - or open a Livefyre account using your email address.
---
---
Econintersect Behind the Wall
---
---
---
---
---
| | |
| --- | --- |
| Print this page or create a PDF file of this page | |
---
The growing use of ad blocking software is creating a shortfall in covering our fixed expenses. Please consider a donation to Econintersect to allow continuing output of quality and balanced financial and economic news and analysis.
---
---
---
---
---
---
---
---