>> Click Here for Historical Wall Post Listing <<
Econintersect: Every day our editors collect the most interesting things they find from around the internet and present a summary "reading list" which will include very brief summaries (and sometimes longer ones) of why each item has gotten our attention. Suggestions from readers for "reading list" items are gratefully reviewed, although sometimes space limits the number included.
This feature is published every day late afternoon New York time. For early morning review of headlines see "The Early Bird" published every day in the early am at GEI News (membership not required for access to "The Early Bird".).
BECOME A GEI MEMBER - IT's FREE!
Every day most of this column ("What We Read Today") is available only to GEI members.
To become a GEI Member simply subscribe to our FREE daily newsletter.
The rest of this post is available only the GEI Members. Membership is FREE - click here
Topics today include:
Articles about events, conflicts and disease around the world
Global
Suppressed for generations, the greed and incompetence of the West's elites allowed populism to re-emerge. But few understand it. Many confuse it with progressivism. Elites consider it "the bad thing", when the proles slip their leash. Populism is reshaping western nations. We should understand it. To help us, here is a clear introduction in which a professor at Oxford reviews a new book about populism by a professor at Princeton.
U.S.
Obama also granted a full and complete pardon to Ret. Marine General James E. Cartwright for lying to the FBI in a probe of a leak of classified information about a covert U.S.-Israeli cyberattack on Iran's nuclear program. A former vice chairman of the Joint Chiefs of Staff who was known as Obama's favorite general, Cartwright pleaded guilty in October and was sentenced last week to two years in prison.

In addition, Obama granted clemency to about 200 low-level drug offenders who were sentenced under harsh drug laws and would have received lighter sentences if convicted today. In all, the president commuted 209 individuals and pardoned another 64. He is expected to grant more drug commutations on Wednesday.
"There's no question that the Trump administration would not want a strong dollar. A strong dollar does nothing good for whatever Trump is basically trying to do. Yes, the U.S. fundamental story is bullish for the U.S. dollar, but the problem here is they actually don't want a strong dollar. I think it's going to go up. However, it's going to be a much more volatile climb."
For example, while Goldman Sachs is the highest-priced stock in the Dow at $244.30 and accounts for 8.4% of the index, the bank carries only a 0.5% weighting in the S&P 500. Goldman has gained about 35% since the election and has been a big reason behind the Dow's approach to the 20,000 level.

General Electric, which is among the lowest-priced stocks in the Dow at $31.36, carries a 1.1% weighting in the Dow and a 1.4% weighting in the S&P 500.

In the same period in which the Dow has risen by 8%, the S&P 500 is up by about 6%.
"That's the future of the Democratic Party. He sounds just as relevant today as he did a year ago."
But just as worrying as our debt is consumers' denial or lack of awareness about what they really owe. In 2015, the Federal Reserve Bank of New York reported that the total amount of credit-card debt U.S. consumers claimed to have was 37 percent lower than the figure lenders reported.

Without an accurate knowledge of our balances, it's impossible to create a realistic credit-card payoff plan. In addition, location plays a central role in how well consumers manage their credit-card debts — and how much they increase — depending on factors such as income and financial literacy. Drawing on TransUnion credit data, WalletHub's analysts calculated the number of months required to pay off the average credit-card balances in 2,537 U.S. cities as well as the associated costs of doing so. Continue reading below for our findings, a full description of our methodology and expert insight.
EU
While the tit-for-tat slights will likely continue in the follow-up and aftermath of Trump's official inauguration on Friday, the heated discourse reflects Europe's deep-seated identity crisis as it splinters under the pressures of a new refugee population.
UK
Germany
Iraq
The Iraqi army declared that it has completely liberated Mosul University, where ISIS had set up headquarters, and that Iraqi troops had found chemical weapons and other explosives in the compound. Brett McGurk, the U.S Special Presidential Envoy for Global Coalition to Counter ISIS, tweeted that the university was once among the largest research centers in the region. Images from the compound however show the university's main library damaged by fire. It is not yet clear who torched the building, said to have held one of the largest collections of books in the country.
Other Scientific, Health, Political, Economics, and Business Items of Note - plus Miscellanea
Banks are just another kind of financial intermediary, and the size of the banking sector — and hence the quantity of outside money — is determined by the same kinds of considerations that determine the size of, say, the mutual fund industry.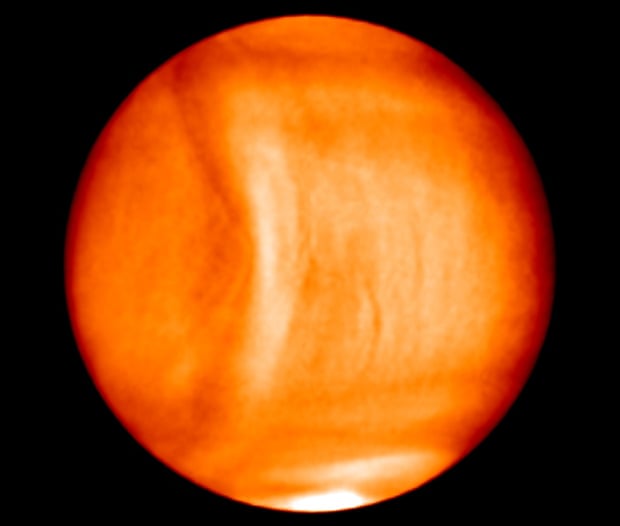 In 2012, a confidential review done at the behest of frustrated lawyers and delivered to the administrative judge of Family Court in New York City concluded that the work of the psychologists lined up by Montego was inadequate in nearly every way. The analysis matched roughly 25 Montego evaluations against 20 criteria from the American Psychological Association and other professional guidelines. None of the Montego reports met all 20 criteria. Some met as few as five. The psychologists used by Montego often didn't actually observe parents interacting with children. They used outdated or inappropriate tools for psychological assessments, including the drawing exercise.

The reviewers warned Family Court judges that they should regard the reports from Montego with extreme caution. They encouraged the city's child welfare agency — known as the Administration for Children's Services, or ACS — to consider ending its relationship with the company.

But the review was kept secret, and Montego continued for another two years under contract with ACS. In fact, the agency sent more families to Montego in the ensuing years than it ever had before, setting aside millions for the company to use to provide more mental health evaluations.
High levels of income concentration are pervasive across the country, but there are important differences among states. Connecticut has the highest threshold for entry into the top 1 percent. At least $677,608 in annual income is needed to be a member of this elite group in that state. That's three times the minimum needed to be among the top 1 percent in bottom-ranking Arkansas. (place cursor on each state for detailed data) - Available in interactive graphic here.
Make a Comment
Econintersect

wants your comments, data and opinion on the articles posted. As the internet is a "war zone" of trolls, hackers and spammers -

Econintersect

must balance its defences against ease of commenting. We have joined with Livefyre to manage our comment streams.

To comment, just click the "Sign In" button at the top-left corner of the comment box below. You can create a commenting account using your favorite social network such as Twitter, Facebook, Google+, LinkedIn or Open ID - or open a Livefyre account using your email address.
---
---
Econintersect Behind the Wall
---
---
---
---
---
| | |
| --- | --- |
| Print this page or create a PDF file of this page | |
---
The growing use of ad blocking software is creating a shortfall in covering our fixed expenses. Please consider a donation to Econintersect to allow continuing output of quality and balanced financial and economic news and analysis.
---
---
---
---
---
---
---
---