>> Click Here for Historical Wall Post Listing <<
Econintersect: Every day our editors collect the most interesting things they find from around the internet and present a summary "reading list" which will include very brief summaries (and sometimes longer ones) of why each item has gotten our attention. Suggestions from readers for "reading list" items are gratefully reviewed, although sometimes space limits the number included.
This feature is published every day late afternoon New York time. For early morning review of headlines see "The Early Bird" published every day in the early am at GEI News (membership not required for access to "The Early Bird".).
BECOME A GEI MEMBER - IT's FREE!
Every day most of this column ("What We Read Today") is available only to GEI members.
To become a GEI Member simply subscribe to our FREE daily newsletter.
The rest of this post is available only the GEI Members. Membership is FREE - click here
Topics today include:
Articles about events, conflicts and disease around the world
Global
Today, eight people have the same wealth as the poorest half of the world's population. Stop and think about this. It is a mind-boggling concept.

Last year we said we would have needed a double-decker bus to transport the 62 people we thought owned the same as the poorest 3.6 billion on the planet. In 2017, thanks to more accurate data, we find that in fact this group would fit in a single golf buggy.
U.S.
Many conservatives and Republicans — these days those cannot be assumed one in the same — have harbored the view that Washington is not just corrupt but run by a bunch of bumbling dolts and if business people were put in charge, they could miraculously transform the place for the better.
This requires a bold leap of faith and unusual disregard for history, because experience elsewhere indicates that private sector management skills don't necessarily transfer well across industries or into the public sector.
Republicans are promising to spend huge sums on new roads, rails and the like — much of it according to Mr. Ross and White House economist Peter Navarro can be financed by the private sector. However, the record of private investment and management of public infrastructure is hardly encouraging.
Republicans like to see the Trump program as another Reagan revolution — lower taxes, deregulation and privatization. However, his notion that the government is in need of a wholly different approach to management may be more remindful of Jimmy Carter, also a successful businessman, who campaigned as an outsider and promised to clean up the mess in Washington. To his dismay he found both Congress and the bureaucracy too difficult to manage and was out in four years.
An FBI report released in November counted more than 5,800 hateful incidents involving 7,100 victims in 2015. Those numbers are voluntarily submitted by local and state police departments through the FBI's Uniform Crime Reporting Program database. But according to Benjamin Wagner, former U.S. Attorney for California's Eastern District who has prosecuted dozens of hate crimes, these reports still don't present the full picture of how widespread hate is in the United States. He said:

"Many more incidents are likely never reported due to factors such as an unknown suspect or intimidation of the victim."
Cynics may believe that business is based on a pack of lies, but at every level of business, from buying a used car to a billion-dollar stock deal, truth is precious.

Investors have been pouring their money into stock markets on the assumption that U.S. president-elect Donald Trump has been telling the truth.

They may be disappointed.

There is increasing evidence that not only has truth been set aside, but the institution created to discover truth has been damaged.

It was the libertarians' hero John Stuart Mill, in his 1859 book On Liberty, who first integrated the principle of the economic free market with the concept of the marketplace of ideas.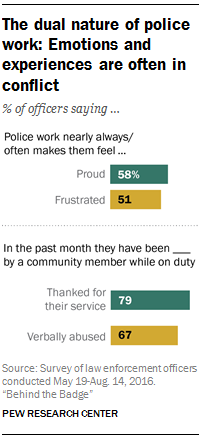 EU
UK
The solution will not be easy and the current problems with waiting targets is a distraction from the main problem: social care services need to transfer into the NHS to create a greater level of coordinated care for the most vulnerable. And at the same time, the NHS needs to be brave and rid itself of irrelevant, low-value interventions that are undermining progress towards a compassionate, evidence-based healthcare system.
Germany
Other Scientific, Health, Political, Economics, and Business Items of Note - plus Miscellanea
Extractive entrepreneurs seek to maximize their profits, and generally do not sufficiently re-invest in the maintenance of the productive communities. Like Facebook, they do not share any profits with the co-creating communities on which they depend for their value creation and realization. Like Uber and AirBnB, they tax exchanges but do not contribute to the creation of transport or hospitality infrastructures.

Generative entrepreneurs do create added value around these communities. Seed-forms of commons-oriented entrepreneurial coalitions create added value on top of the commons that they co-produce and upon which they are co-dependent. In the best of cases, the community of entrepreneurs often coincides with the productive community. The contributors build their own vehicles in order to create livelihoods while producing the commons. They re-invest the surplus in their own well-being and the overall commons system they are co-producing.
"In 1985, after much discussion by Mr. Mundell, Rep. Kemp and others, the Reagan administration addressed the high dollar in cooperation with other major economies. The Plaza Accord, negotiated by then-Treasury Secretary James Baker, lowered and stabilized the exchange rate. The period after 1985 is now fondly remembered as the "Great Moderation," when inflation and interest rates were down, the dollar was moving into a healthy trading range, and global economic growth was strong. Protectionist pressures faded and trade expanded.

Another Plaza Accord may be needed to do the same for today's far larger interdependent global economy. European Central Bank President Mario Draghi spoke of the need for greater currency alignment and stability at an ECB conference in June, saying, "In a globalized world, the global policy mix matters."
... ask why our species of hominid is the only one still in existence on the planet, despite there having been many other hominid species during the course of our own evolution. One explanation is that we were cleverer, more ruthless and more competitive than those who went extinct. But anthropological archaeology tells a different story. Our very survival as a species depended on cooperation, and humans excel at cooperative effort. Rather than keeping knowledge, skills and goods ourselves, early humans exchanged them freely across cultural groups.

When people behave in ways that violate the axioms of rational choice, they are not behaving foolishly. They are giving researchers a glimpse of the prosocial tendencies that made it possible for our species to survive and thrive… then and today.
Inequality in America is growing, even at the top. The nation's highest 0.1 percent of income-earners have, over recent decades, seen their incomes rise much faster than the rest of the top 1 percent. Incomes in this top 0.1 percent increased 7.5 times between 1973 and 2007, from 0.8% to an all-time high of 6%. The Great Recession in 2008 did dampen this top 0.1 percent share, but only momentarily. The upward surge of the top 0.1 percent has resumed.
Make a Comment
Econintersect

wants your comments, data and opinion on the articles posted. As the internet is a "war zone" of trolls, hackers and spammers -

Econintersect

must balance its defences against ease of commenting. We have joined with Livefyre to manage our comment streams.

To comment, just click the "Sign In" button at the top-left corner of the comment box below. You can create a commenting account using your favorite social network such as Twitter, Facebook, Google+, LinkedIn or Open ID - or open a Livefyre account using your email address.
---
---
Econintersect Behind the Wall
---
---
---
---
---
| | |
| --- | --- |
| Print this page or create a PDF file of this page | |
---
The growing use of ad blocking software is creating a shortfall in covering our fixed expenses. Please consider a donation to Econintersect to allow continuing output of quality and balanced financial and economic news and analysis.
---
---
---
---
---
---
---
---