>> Click Here for Historical Wall Post Listing <<
Econintersect: Every day our editors collect the most interesting things they find from around the internet and present a summary "reading list" which will include very brief summaries (and sometimes longer ones) of why each item has gotten our attention. Suggestions from readers for "reading list" items are gratefully reviewed, although sometimes space limits the number included.
This feature is published every day late afternoon New York time. For early morning review of headlines see "The Early Bird" published every day in the early am at GEI News (membership not required for access to "The Early Bird".).
BECOME A GEI MEMBER - IT's FREE!
Every day most of this column ("What We Read Today") is available only to GEI members.
To become a GEI Member simply subscribe to our FREE daily newsletter.
The rest of this post is available only the GEI Members. Membership is FREE - click here
Topics today include:
Articles about events, conflicts and disease around the world
Global
U.S.
The verdict is completely absurd.

Eight months after the nation watched an armed militia take over a wildlife refuge in Oregon to protest federal land ownership, a jury has come back and said that the militia members are "not guilty." This includes not guilty of a charge that describes what everyone knows these militants did, considering that they live-streamed themselves doing it: conspiracy to prevent Bureau of Land Management and US Fish and Wildlife employees from doing their jobs at the wildlife refuge.

Again, this is literally what they did. They armed themselves and took over a wildlife refuge, preventing federal workers from going into the facility and doing their jobs. Ammon Bundy, the militants' leader, even participated in interviews in which he called for more people to join him in his cause.

In fact, the militants staged their protest because they want to get federal employees out of these lands. The Bundys and other militants would like to see the federal government give up federal lands to locals. This, they argue, would free the territory of environmental regulations that they see as burdensome — but are meant to preserve endangered animals and nature — and enable more exploitation of the lands' resources by allowing, for example, more unfettered farming, mining, and hunting.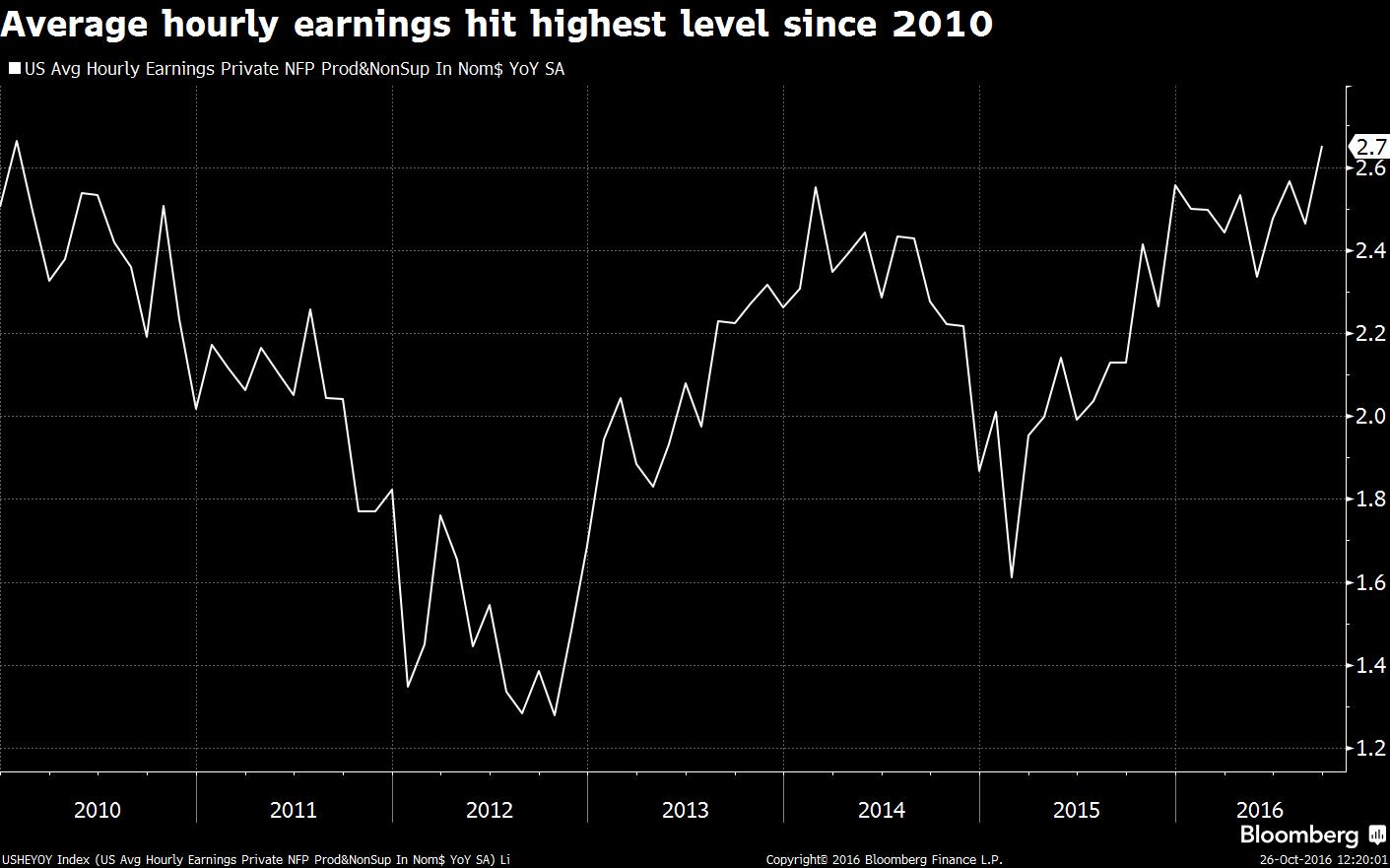 To grasp how risky, consider this: U.S. households now own $21 trillion of equities, so a 35% decline in equity prices to their historic average would involve a loss of more than $7.5 trillion. Pension funds and other equity investors would incur further losses. A return of real long-term bond yields to their historic level would involve a loss of about 30% for investors in 30-year bonds and proportionately smaller losses for investors in shorter-duration bonds. Because commercial real-estate investments are generally highly leveraged, even relatively small declines in prices could cause large losses for investors.

The fall in household wealth would reduce spending and cause a decline in gross domestic product. A rough rule of thumb implies that every $100 decline in wealth leads to a $4 decline in household spending. The return of asset prices to historic levels could therefore imply a decline of $400 billion in consumer spending, equal to about 2.5% of GDP, which would start a process of mutually reinforcing declines in incomes and spending leading to an even greater cumulative impact on GDP.
Germany
Iraq
Russia
If it is to succeed, the West must recognize the advantages that Russia already wields – namely, Putin's understanding of the Western psyche and political circumstances. On the international stage, Putin is tapping anti-American sentiment, which exists whether the US is strong or weak. Within countries, he is encouraging anti-elitist and anti-globalization movements.

Toward the end of the Soviet era, Russian leaders looked like the rearguard of a lost ideological cause. Today, by contrast, they can be perceived as the avant-garde of a movement toward isolationism, jingoism, and even hyper-nationalism. It is precisely because Western countries have now been swept up in this movement that it is so critical for rational leaders to stand up and advocate coherent strategies for containing Russia.
Japan
According to official data, Japan's economic growth slowed by one percentage point, in real terms, in the 2014 fiscal year. Yet, according to Bank of Japan researchers, tax data suggest that growth was more than three percentage points higher than the official figure, implying that GDP was some ¥30 trillion (about $300 billion dollars) larger than officially reported.

There is good reason to believe that it was. Tax data account for distributed GDP and cover a broader swath of economic activity than traditional measures of output. And, because few taxpayers have incentives to inflate their reported income, the resultant figures are unlikely to be overestimates.
Colombia
Other Scientific, Health, Political, Economics and Business Items of Note - plus Miscellanea
The unconventional monetary policies of recent years may also have some new effects. Low interest rates have lately been squeezing banks' profits. In Europe, this has become particularly pronounced, because banks are unable to pass negative interest rates on to depositors. Any self-respecting populist should like this squeeze on banks, especially one who is still angry about the 2008 global financial crisis.

Ultimately, easy money probably does more to reduce income inequality than to exacerbate it – an observation supported by econometric estimates. Nonetheless, it is not a particularly reliable tool for balancing income distribution. That should not be surprising: ensuring a more equitable distribution of income is not a central bank's job.

The Fed and other central banks are balancing rapid growth not against equality, but against the dangers of future overheating and financial instability. They view their jobs as managing the overall economy. They are right to do so.
Make a Comment
Econintersect

wants your comments, data and opinion on the articles posted. As the internet is a "war zone" of trolls, hackers and spammers -

Econintersect

must balance its defences against ease of commenting. We have joined with Livefyre to manage our comment streams.

To comment, just click the "Sign In" button at the top-left corner of the comment box below. You can create a commenting account using your favorite social network such as Twitter, Facebook, Google+, LinkedIn or Open ID - or open a Livefyre account using your email address.
---
---
Econintersect Behind the Wall
---
---
---
---
---
| | |
| --- | --- |
| Print this page or create a PDF file of this page | |
---
The growing use of ad blocking software is creating a shortfall in covering our fixed expenses. Please consider a donation to Econintersect to allow continuing output of quality and balanced financial and economic news and analysis.
---
---
---
---
---
---
---
---