>> Click Here for Historical Wall Post Listing <<
Econintersect: Every day our editors collect the most interesting things they find from around the internet and present a summary "reading list" which will include very brief summaries (and sometimes longer ones) of why each item has gotten our attention. Suggestions from readers for "reading list" items are gratefully reviewed, although sometimes space limits the number included.
This feature is published every day late afternoon New York time. For early morning review of headlines see "The Early Bird" published every day in the early am at GEI News (membership not required for access to "The Early Bird".).
BECOME A GEI MEMBER - IT's FREE!
Every day most of this column ("What We Read Today") is available only to GEI members.
To become a GEI Member simply subscribe to our FREE daily newsletter.
The rest of this post is available only the GEI Members. Membership is FREE - click here
Topics today include:
Greenspan is Afraid of the "Crazies"

Wells Fargo is the Tip of an Iceberg

Central Bank Balance Sheets Growing at record Pace

The False Assumption of QE

Is Gold Issuing a Bear Signal?

What's Killing Crows? When You Know You'll Regret Finding Out.

New Milky Wat Map has 1 Billion Stars - Nearly 100 Billion More to Go

Last 20 Years Have Seen 10% of Remaining Wilderness Destroyed

Pardon for Snowden?

Is Trump Up Against a Steel Ceiling?

Income Growth and Distribution Under Different Presidents

Leaked Documents (Court Had Ordered Destruction) Show Corporate Cash in Politics

Germany Has an Infrastructure Problem

Myranmar Sanctions May Be Lifted Soon

Follow China's Rise to #1 in Manufacturing

Lula Charged with Corruption in Brazil

US Relatives Try to Rescue Hungry Venezuelans

And More
Articles about events, conflicts and disease around the world
Global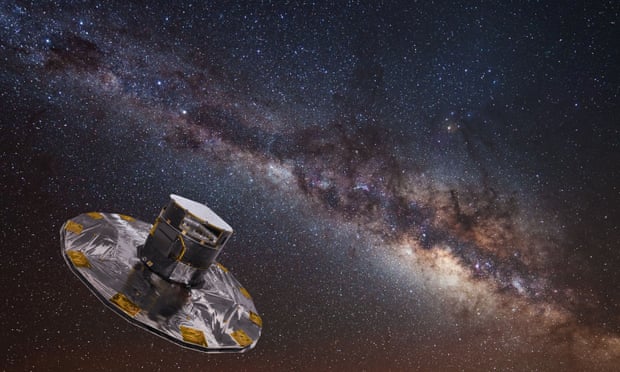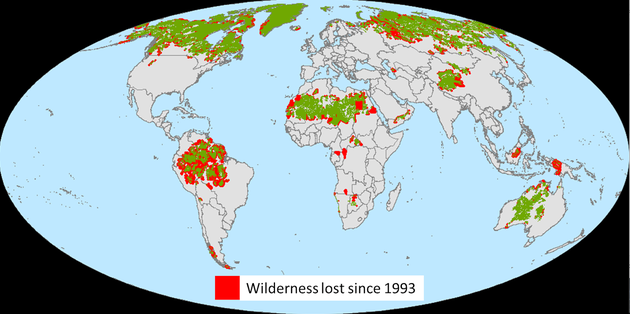 U.S.
'Edward Snowden did this country a great service. Let him come home' (The Guardian) Bernie Sanders leads a chorus of prominent public figures calling for clemency, a plea agreement or, in several cases, a full pardon for the National Security Agency whistleblower Edward Snowden. Writing in the Guardian, the runner-up in the race to become Democratic presidential candidate argues that Snowden helped to educate the American public about how the NSA violated the constitutional rights of citizens with its mass surveillance program. Sanders argues that there should be some form of resolution that would acknowledge both the "troubling revelations" that he had brought to light and the crime that he committed in doing so, that would "spare him a long prison sentence or permanent exile". Sanders joins 20 other prominent public figures – from Hollywood actors and rock musicians to politicians, professors and Black Lives Matter activists – who call on Barack Obama to find some way of allowing Snowden to return home to the US from exile in Russia. The Guardian's voices are raised in the week that Oliver Stone's film, Snowden, is released in the US and that a coalition of groups including the ACLU and Amnesty International launch a new campaign for a presidential pardon before Obama steps down. Econintersect: It was the Guardian which first published Snowden's allegations via the reporting of Glenn Greenwald.
Trump's poll numbers show his ceiling is made of steel, not glass (The Hill) This article argues that Trump has shown no potential for exceeding about 40% of the vote, nationally or in key battleground states, while Clinton has seen fluctuating results from low to upper 40s.
How good were US presidents for income growth of different income groups (Branko Milanovic) BM has contributed to GEI. (Econintersect: This is very interesting data, but just how much influence does any president have over income distribution? Changing marginal tax brackets is probably the most important factor and there he can only sign or veto legislation passed by congress.)
Leaked documents reveal secretive influence of corporate cash on politics (The Guardian) The pervasive influence of corporate cash in the democratic process, and the extraordinary lengths to which politicians, lobbyists and even judges go to solicit money, are laid bare in sealed court documents leaked to The Guardian. The John Doe files amount to 1,500 pages of largely unseen material gathered in evidence by prosecutors investigating alleged irregularities in political fundraising. Last year the Wisconsin supreme court ordered that all the documents should be destroyed, though a set survived that has now been obtained by the news organization. The files open a window on a world that is very rarely glimpsed by the public, in which millions of dollars are secretly donated by major corporations and super-wealthy individuals to third-party groups in an attempt to sway elections. They speak to a visceral theme of the 2016 presidential cycle: the distortion of American democracy by big business that has been slammed by both Donald Trump and Bernie Sanders.
Germany
Germany — yes, Germany — has an infrastructure problem (CNBC) Crumbling bridges and traffic jams are staining Germany's global reputation for efficiency. The infrastructure in Europe's largest economy — as in the United States — has been slowly deteriorating from a lack of investment over the past few decades. Now the budget-conscious German government is stepping up efforts to rebuild the country's roads, bridges, railways and waterways before it's too late.
Myranmar
Obama says U.S. ready to lift Myanmar sanctions after Suu Kyi's visit (Reuters) Myanmar's Aung San Suu Kyi called on Wednesday for the lifting of economic sanctions against her country and President Barack Obama, in their first White House meeting since she became her country's leader, said the United States was ready to do so. The trip by Suu Kyi, who like Obama is a Nobel Peace Prize laureate, capped a decades-long journey from political prisoner to national leader after her party won a sweeping electoral victory last year. With Suu Kyi no longer an opposition figure, the United States has been weighing a further easing of sanctions against Myanmar, formerly known as Burma, as Obama looks to normalize relations with a country Washington shunned when it was ruled by a military junta.
China
Brazil
Brazil's Lula and wife charged with corruption (Reuters) Brazilian prosecutors filed corruption charges on Wednesday against former President Luiz Inacio Lula da Silva, his wife and six others in the sprawling Petrobras kickback scandal, dealing a big blow to the popular leader's chances of a comeback. This was the first time Lula, still Brazil's most popular politician despite corruption accusations against him and his Workers Party, was charged by federal prosecutors for involvement in the massive graft scheme at the state-run oil company (PETR4.SA). Lula's case will go before crusading anti-corruption Judge Sergio Moro, who has jailed dozens of executives and others involved in the scheme. Lula could face arrest for receiving a luxury apartment on the coast of Sao Paulo from one of the engineering and construction firms at the center of the bribery scandal. Lula has denied ownership of the three-floor condo in Guarujá.
Venezuela
Hunger drives Venezuelans to call on their last lifeline — relatives in the US (CNBC) Venezuela's oil-dependent economy capsized with the fall in crude prices that began in 2014, leaving whole swathes of the country's 31 million people without enough food or other necessities. Inflation is expected to hit almost 720% this year, and Gross Domestic Product is seen falling by 8%, according to the International Monetary Fund. Separately, the government in Caracas put price controls in place that stripped importers of any incentive to bring food into the country. The controls also push products from store shelves to the black market, where they can bring much higher profits to sellers.
Other Scientific, Health, Political, Economics and Business Items of Note - plus Miscellanea
Greenspan Worries That 'Crazies' Will Undermine the U.S. System (Bloomberg) (Econintersect: This is from one of the "crazies" of the last several decades who has admitted the world didn't operate the way he thought it did. And he is still thinking in terms of economic equilibrium.) Former Federal Reserve Chairman Alan Greenspan voiced concern that the U.S. economic and political system could be undermined by what he called "crazies". On the economic front, the U.S. is headed toward stagflation -- a combination of weak demand and elevated inflation, according to Greenspan. Greenspan, 90, told a conference in Washington Tuesday evening sponsored by Stanford University and the University of Chicago:
"It is the worst economic and political environment that I've ever been remotely related to. Politically, I haven't a clue how this comes out. We're not in a stable equilibrium," he said. "I hope we can all find a way out because this is too great a country to be undermined, by how should I say it, crazies."
Wells Fargo Scandal Reflects Next Looming Bank Crisis (NewsMax) There's never just one cockroach. If you see one in the open, you know many more are still hiding. Call the exterminator. This time-honored rule also applies to banks. Last week we learned that Wells Fargo (WFC), ostensibly the most trustworthy of the too-big-to-fail institutions, is not trustworthy at all. For years, Wells Fargo employees pumped up their paychecks by opening millions of false accounts in real customer's names. The bank will pay a $185 million fine but not admit any wrongdoing. So, we now see Wells Fargo executives apologizing profusely for conduct they won't acknowledge was wrong, even though it clearly was. Welcome to the Twilight Zone. We should also note that the federal exterminators who should watch for such pestilence had no idea it was happening. They jumped in only after a 2013 Los Angeles Times investigation by reporter E. Scott Reckard made local prosecutors investigate. Econintersect: When money creation (via credit) is coupled with sales compensated by bonus incentives and speculative finance you have recipe for disaster. Correct system would have money creation as check and balance for the others (like banking under Glass-Steagall).
The Pace Of QE-Mania Is At The Highest Level Ever (Otterwood Capital Management) Since 2008 central banks have provided trillions in monetary stimulus and bought a substantial amount of financial assets. The BOJ is now a top shareholder in many companies (see here) and the ECB has purchased 20% of eligible German bunds. The growth in Central Bank assets has been staggering, see below. Econintersect: This policy is based on the false assumption that bank reserves drive credit. In fact these QE efforts have disproved that assumption but the proof is being ignored. The correct relationship is that credit drives reserves and the quality of credit self-limits further credit. (Poor performing credit, little new credit, well performing credit, further credit expansion.)
What's Killing Crows (From Gary, when he should have been doing Line Market reports)
It's true, that when you apply sound scientific principles to a unexplainable problem, the underlining causes are more than likely to be resolved . . .
Make a Comment
Econintersect

wants your comments, data and opinion on the articles posted. As the internet is a "war zone" of trolls, hackers and spammers -

Econintersect

must balance its defences against ease of commenting. We have joined with Livefyre to manage our comment streams.

To comment, just click the "Sign In" button at the top-left corner of the comment box below. You can create a commenting account using your favorite social network such as Twitter, Facebook, Google+, LinkedIn or Open ID - or open a Livefyre account using your email address.
---
---
Econintersect Behind the Wall
---
---
---
---
---
| | |
| --- | --- |
| Print this page or create a PDF file of this page | |
---
The growing use of ad blocking software is creating a shortfall in covering our fixed expenses. Please consider a donation to Econintersect to allow continuing output of quality and balanced financial and economic news and analysis.
---
---
---
---
---
---
---
---