>> Click Here for Historical Wall Post Listing <<
Econintersect: Every day our editors collect the most interesting things they find from around the internet and present a summary "reading list" which will include very brief summaries (and sometimes longer ones) of why each item has gotten our attention. Suggestions from readers for "reading list" items are gratefully reviewed, although sometimes space limits the number included.
This feature is published every day late afternoon New York time. For early morning review of headlines see "The Early Bird" published every day in the early am at GEI News (membership not required for access to "The Early Bird".).
BECOME A GEI MEMBER - IT's FREE!
Every day most of this column ("What We Read Today") is available only to GEI members.
To become a GEI Member simply subscribe to our FREE daily newsletter.
The rest of this post is available only the GEI Members. Membership is FREE - click here
Topics today include:
Articles about events, conflicts and disease around the world
Global
In unequal societies, researchers said, "collapse is difficult to avoid.... Elites grow and consume too much, resulting in a famine among Commoners that eventually causes the collapse of society."

As limited resources plague the working class, the wealthy, insulated from the problem, "continue consuming unequally" and exacerbate the issue, the study said.
U.S.
North Carolina

Iowa

Florida

Pennsylvania

Nevada
Germany
Syria
Saudi Arabia
China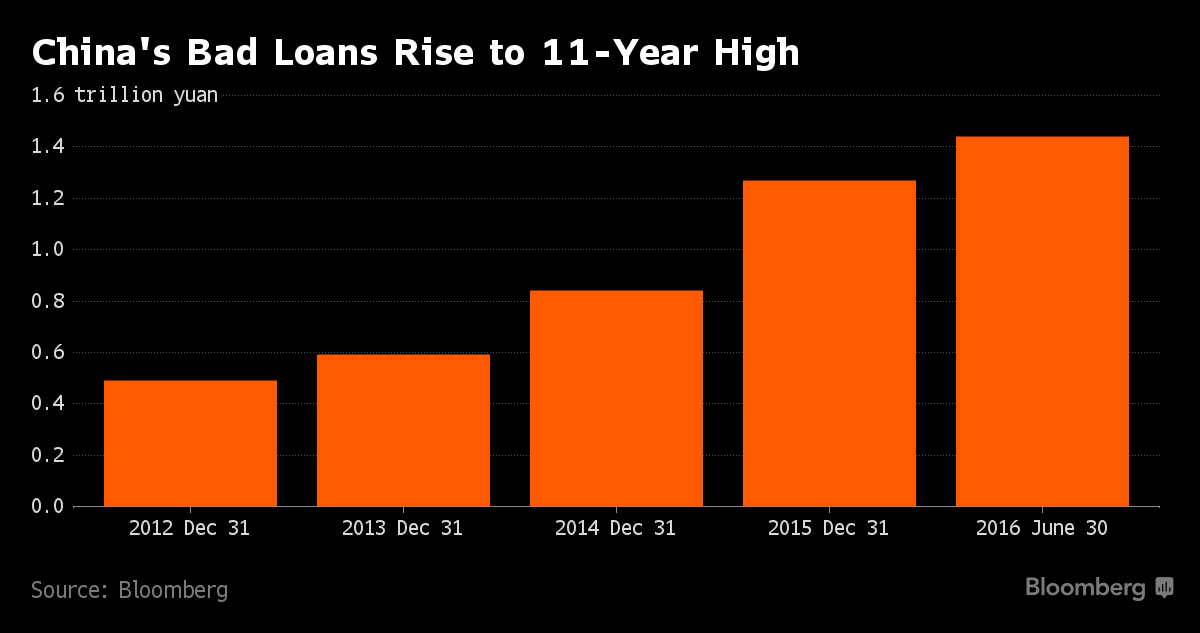 Other Scientific, Health, Political, Economics and Business Items of Note - plus Miscellanea
How Money and Banking Work On a Gold Standard (Philosophical Economics)
Contrary to the usual assumptions, the fiat monetary system that we currently use is not that different from the gold-based system in use in the early 20th century. All one has to do to get from such a system, to our current system, is (1) make everything electronic, and (2) delete the gold. Just get rid of it, let the central bank create as much base money as it wants, against nothing, or against gold that, by law, cannot be redeemed (the setup from 1933 to 1971).

The reason not to use monetary systems based on gold is that they are obsolete and unnecessary, with no real benefits over fiat systems, but with many inconveniences and disadvantages. In a fiat system, the central bank can create base money in whatever amount would be economically appropriate to create. But on a gold-based system, the central bank is forced to create whatever amount of base money the mining industry can mine, and to destroy whatever amount of base money a panicky public wants destroyed. There's no reason to accept a system that imposes those constraints, even if they aren't much of a threat in the majority of economic environments. If the goal is to constrain the central bank, then constrain it directly, with laws. Put a legal limit on how much money it can issue, or on what it can purchase. Alternatively, if you are a developing country that does not enjoy the confidence of the market, peg your currency to the currency of a country that does enjoy that confidence. There is no need for gold.
Public Banks Are Essential to Capitalism (Ellen Brown, The New York Times) Ellen Brown is a frequent contributor to GEI. To ask whether public banks would interfere with free markets assumes that we have free markets, which we don't. Banking is heavily subsidized and is monopolized by Wall Street, which has effectively "bought" Congress. Banks have been bailed out by the government, when in a free market they would have gone bankrupt. The Federal Reserve blatantly manipulates interest rates in a way that serves Wall Street, lending trillions at near-zero interest and pushing rates so artificially low that local governments have lost billions in interest-rate swaps. This article,written in 2013, makes some assertions which are arguable today (re: Germany and Taiwan):
State and municipal governments already have public lending programs, which are generally not seen as distortions of the free market. They exist because private banks are not lending in some sectors that need financing. Montana finances first-time ranchers and farmers; Sonoma County has its Energy Independence Program; and San Francisco has half a dozen mortgage lending and small business programs. Globally, public banks lend countercyclically, providing credit when and where other banks won't. This does not crowd out private banks. Germany and Taiwan, which have strong public banking sectors, are among the most competitive banking markets in the world.
Heterodox economics, mainstream macro and the financial crisis (Mainly Macro) This blog post byOxford professor Simon Wren-Lewis is partly a criticism of mainstream economic thinking and partly a defense. The details are developed further ia a very active exchange in the comments thread.
Make a Comment
Econintersect

wants your comments, data and opinion on the articles posted. As the internet is a "war zone" of trolls, hackers and spammers -

Econintersect

must balance its defences against ease of commenting. We have joined with Livefyre to manage our comment streams.

To comment, just click the "Sign In" button at the top-left corner of the comment box below. You can create a commenting account using your favorite social network such as Twitter, Facebook, Google+, LinkedIn or Open ID - or open a Livefyre account using your email address.
---
---
Econintersect Behind the Wall
---
---
---
---
---
| | |
| --- | --- |
| Print this page or create a PDF file of this page | |
---
The growing use of ad blocking software is creating a shortfall in covering our fixed expenses. Please consider a donation to Econintersect to allow continuing output of quality and balanced financial and economic news and analysis.
---
---
---
---
---
---
---
---