>> Click Here for Historical Wall Post Listing <<
Econintersect: Every day our editors collect the most interesting things they find from around the internet and present a summary "reading list" which will include very brief summaries (and sometimes longer ones) of why each item has gotten our attention. Suggestions from readers for "reading list" items are gratefully reviewed, although sometimes space limits the number included.
This feature is published every day late afternoon New York time. For early morning review of headlines see "The Early Bird" published every day in the early am at GEI News (membership not required for access to "The Early Bird".).
BECOME A GEI MEMBER - IT's FREE!
Every day most of this column ("What We Read Today") is available only to GEI members.
To become a GEI Member simply subscribe to our FREE daily newsletter.
The rest of this post is available only the GEI Members.  Membership is FREE -  click here
Topics today include:
Articles about events, conflicts and disease around the world
Global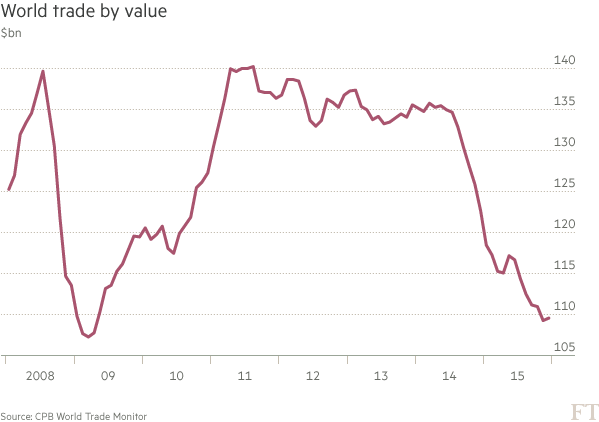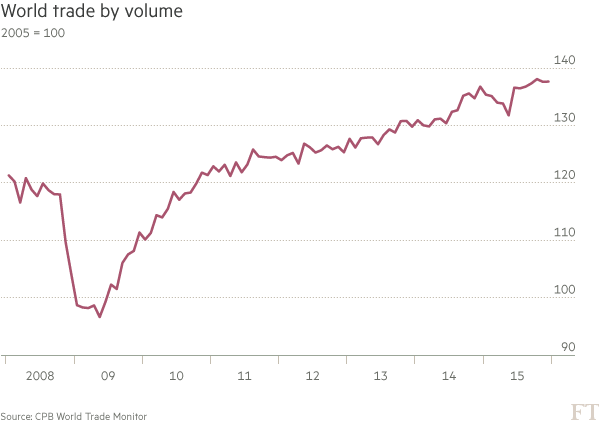 ... on the corporate side in the US, things have gotten significantly worse—the debt ratios for corporations have gone up very substantially as has government debt...
... in 2007 this debt problem was essentially confined to the advanced market economies. Since then, the debt ratios—the private debt ratios in particular—have exploded in the emerging market countries and so we now have in a sense a global problem.
There are a lot of reforms that could be carried out that in the fullness of time would increase growth, increase potential, and increase the capacity to service debt so there's a lot of things that might be done but it all starts off with a recognition, which we do not have, that monetary policy is not the solution to this particular problem and that it may, in fact, be making it worse. 
To put it in a nutshell, if it's a debt problem we face and a problem of insolvency, it cannot be solved by central banks through simply printing the money. We can deal with illiquidity problems but the central banks can't deal with insolvency problems...
I think the economists have made what the philosophers would call a profound ontological error. They have assumed that the economy is understandable and they have therefore assumed that if they can understand it they can control it. 
if you look at the economy as a complex adaptive system basically you end up with a bunch of assumptions about how it works that are absolutely at the opposite end of the spectrum of the assumptions made in modern macroeconomics...
U.S.
In recent years, lower federal courts have generally held that the First Amendment protects a right to videorecord (and photograph) in public places, especially when one is recording public servants such as the police. [...]  But Friday's federal trial court decision in Fields v. City of Philadelphia takes a different, narrower approach: There is no constitutional right to videorecord police, the court says, when the act of recording is unaccompanied by "challenge or criticism" of the police conduct. (The court doesn't decide whether there would be such a right if the challenge or criticism were present.)

Therefore, the court held, simply "photograph[ing] approximately twenty police officers standing outside a home hosting a party" and "carr[ying] a camera" to a public protest to videotape "interaction between police and civilians during civil disobedience or protests" wasn't protected by the First Amendment.
Nationally, buyer demand is high, despite a stubbornly low inventory of homes for-sale. This month saw list prices move up 1 percent over January, reaching $230,000. That is an 8 percent increase over a year ago, according to realtor.com®'s latest housing report.
UK
UK GDP growth was 0.5 per cent in the fourth quarter of last year compared with the same period in 2014, according to a second estimate by the Office for National Statistics (ONS) - bang on expectations, and the same as previous estimates. 

The ONS said that while there had been speculation the figure could be revised down, the buoyancy of the services sector - which increased 2.1 per cent in December, compared with the same month last year - had offset "relative sluggishness" in the rest of the economy. 

The news comes just hours after the International Monetary Fund (IMF) became the latest organisation to warn of a downturn if the UK votes for a Brexit at the EU referendum in June.

In a report published last night, it said the UK must remail "vigilant to the challenges ahead", adding that uncertainty over the UK's future in the EU could weigh on investment.
Iran
---
The international monetary and financial system: Its Achilles heel and what to do about it (Claudio Borio, Bank for International Settlements, Institute for New Economic Thinking)  Econintersect:  This is an illustration of the tail that has grown to wag the dog. Before the middle 1980s the financial cycle and the business (economic) cycle showed comparable amplitudes of fluctuation, and, also were somewhat correlated.  For the last 30 years the two cycles have little correlation (possibly even small negative correlation) and the cyclical fluctuation in credit prices (financial economy) has grown to be much bigger than the cyclical fluctuation in GDP (real economy).  The financial sector now has little connection to the goods and services economy represented by GDP.  It exists for its own gratification - we could call it the hedonistic sector.
Click for larger image in a new window.

Other Scientific, Health, Political, Economics and Business Items of Note - plus Miscellanea
Make a Comment
Econintersect

wants your comments, data and opinion on the articles posted. As the internet is a "war zone" of trolls, hackers and spammers -

Econintersect

must balance its defences against ease of commenting. We have joined with Livefyre to manage our comment streams.

To comment, just click the "Sign In" button at the top-left corner of the comment box below. You can create a commenting account using your favorite social network such as Twitter, Facebook, Google+, LinkedIn or Open ID - or open a Livefyre account using your email address.
---
---
Econintersect Behind the Wall
---
---
---
---
---
| | |
| --- | --- |
| Print this page or create a PDF file of this page | |
---
The growing use of ad blocking software is creating a shortfall in covering our fixed expenses. Please consider a donation to Econintersect to allow continuing output of quality and balanced financial and economic news and analysis.
---
---
---
---
---
---
---
---