posted on 24 March 2017
Written by Econintersect
Early Bird Headlines 04 April 2017
Econintersect: Here are some of the headlines we found to help you start your day. For more headlines see our afternoon feature for GEI members, What We Read Today, which has many more headlines and a number of article discussions to keep you abreast of what we have found interesting.
Global
U.S.
"Because he was told- I was under the influence that he was going to help us."
The demand, issued by his budget director, Mick Mulvaney, in an evening meeting with House Republicans, came after a marathon day of negotiating at the White House and in the Capitol in which Mr. Trump - who has boasted of his deal-making prowess - fell short of selling members of his own party on the health plan.

House Speaker Paul D. Ryan emerged from the session and announced curtly that Mr. Trump would get his wish for a vote on Friday. Mr. Ryan refused to answer reporters' questions about whether he expected the measure to pass.
The nonpartisan Congressional Budget Office on Thursday issued a report on the revised version of the health care bill showing that it would cost more than the original version but would not cover more people.

Recent changes to the bill, made through a series of amendments introduced on Monday, would cut its deficit savings in half. Instead of reducing the deficit by $337 billion, the new version of the bill would save only $150 billion over the decade.
Transferring control to states to define Essential Health Benefits, which will give states the ability starting in 2018 to define their EHBs with regard to individuals purchasing with a tax credit.

Dedicate an additional $15 billion to the Patient and State Stability Fund (PSSF) to provide resources for services covered in the EHBs including maternity, mental health, and substance abuse care.

Delay the repeal of the Medicare Tax Increase for six years, until January 1, 2023. These resources will pay for the increased funds to the PSSF mentioned above.
California Gov. Jerry Brown (D) recently took a shot at Secretary of Energy Rick Perry, a former Republican governor of Texas. Remarking on Perry's view of Texas as an energy powerhouse, Brown said, "We've got more sun than you've got oil."

Recent data shows California coming through. Recently, the state briefly generated enough solar power to meet nearly half of the state's electricity needs, according to data from the largest grid operator in the state, California ISO.
Every year, California generates more and more power from solar, exacerbating that midday dip in net power demand. This is problematic, because it's expensive to ramp up power generation from coal- and gas-fired power plants at dusk. Fortunately, there are ways to flatten the duck curve: building out transmission lines to carry solar energy over state lines would broaden the demand; installing grid-enabled appliances that shift demand to the middle of the day; or deploying battery storage, like the Tesla Powerwall, that can store excess generation during the day and discharge it in the evening.

"We still need to make significant investments in energy storage technologies that will allow us to bank solar energy when it's being made so that it can be used whenever we need it, even at night," Ronen said.

The state is aiming to generate 50 percent of its power from renewables by 2030. As part of that effort, legislators are looking for ways to better integrate solar energy into the power grid  -  to drive down costs, improve performance and flatten ducks, wherever they may quack. So, in September, California passed four bills to expand the use of energy storage.
Germany
Russia
"There seems to be a very high mortality rate among people who oppose Mr. Putin or people who engage in independent journalism in Russia. Why should that be, I wonder?"
India
The 22-kilometer Mumbai Trans Harbor Link has attracted bids from China Railway Major Bridge Engineering Group Co. Ltd., Japan's IHI Infrastructure System Co. Ltd., and Korea's Daewoo Engineering & Construction Co. and SK Engineering & Construction Co. Ltd. among others, according to U.P.S. Madan, the chief of the Mumbai Metropolitan Region Development Authority. The global construction majors have bid in partnership with Indian companies including Larsen & Toubro Ltd. and the Shapoorji Pallonji Group, he said.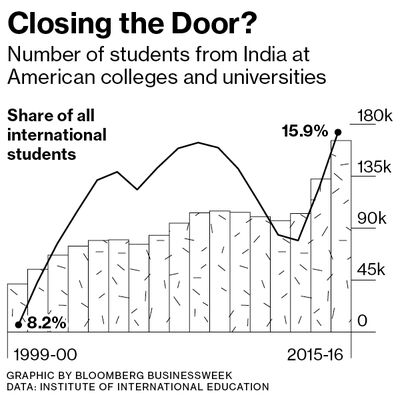 Indonesia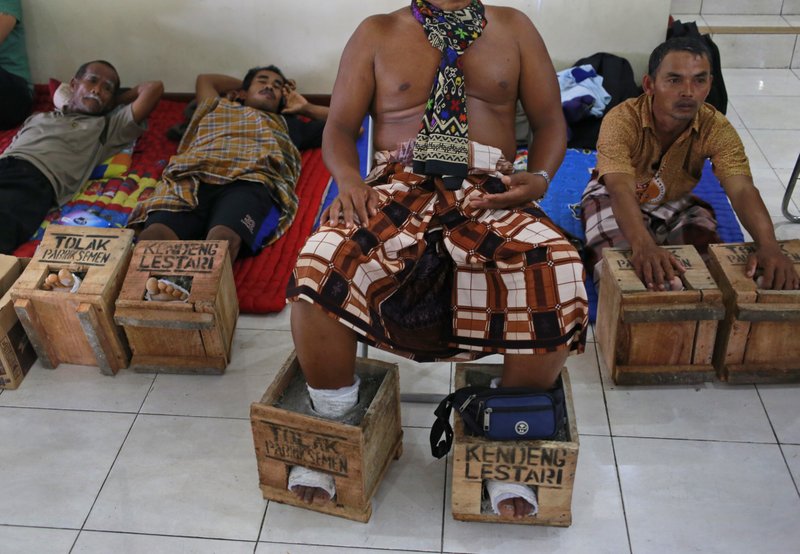 North Korea
It said "chronic food insecurity, early childhood malnutrition and nutrition insecurity" continue to be widespread in the North, which it noted ranked 98th out of 118 countries in the 2016 Global Hunger Index.

More than 10 million people - or about 41 percent of the North Korean population - are undernourished, it said.
China
The mysterious tumble will increase concerns about the risks that can befall investors in Hong Kong, after the 47 percent plunge by Hanergy Thin Film Power Group Ltd. in 2015. The move is also a vindication for Carson Block, whose Muddy Waters Capital LLC said in December it was shorting the stock in the conviction the company was "worth close to zero." Huishan said at the time allegations in the report were groundless and contain misrepresentations.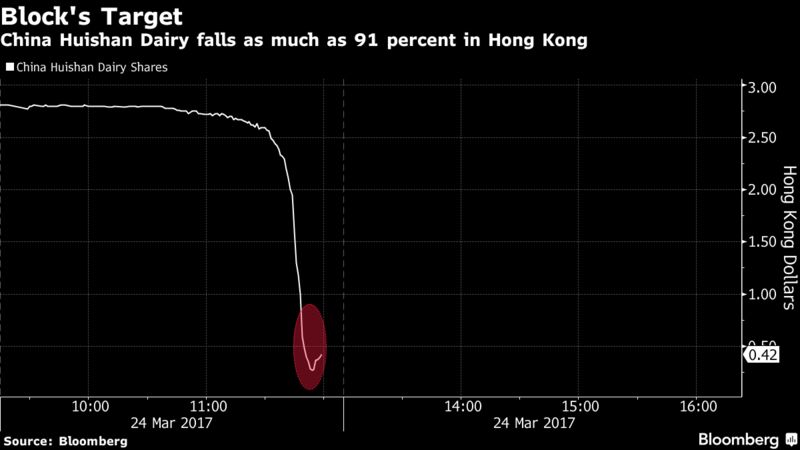 >>>>> Scroll down to view and make comments <<<<<<
Click here for Historical Investing Post Listing
Make a Comment
Econintersect

wants your comments, data and opinion on the articles posted. You can also comment using Facebook directly using he comment block below.
---
Econintersect Investing
---
---
---
---
---
| | |
| --- | --- |
| Print this page or create a PDF file of this page | |
---
The growing use of ad blocking software is creating a shortfall in covering our fixed expenses. Please consider a donation to Econintersect to allow continuing output of quality and balanced financial and economic news and analysis.
---
---
---
---
---
---
---
---