posted on 31 January 2018
Written by Econintersect
Early Bird Headlines 31 January 2018
Econintersect: Here are some of the headlines we found to help you start your day. For more headlines see our afternoon feature for GEI members, What We Read Today, published Monday, Wednesday and Friday, which has many more headlines and a number of article discussions to keep you abreast of what we have found interesting.
---
Please share this article - Go to very top of page, right hand side for social media buttons.
---
​Global
Why Wednesday's Super Blue Blood Moon Eclipse Is So Special (Live Science) A super-blue-blood-moon-and-total-lunar-eclipse combo hasn't happened in more than 150 years, Live Science previously reported. ​But what, exactly, are these four celestial treats? And how rare is it that skywatchers can view all of them on the same night? For starters, it's extremely rare. A super-blue-blood-moon-and-total-lunar-eclipse combo hasn't happened in more than 150 years. Even separately, these events are rare. For instance, a blue moon happens when two full moons occur within the same calendar month. Normally, Earth has 12 full moons per year, which equates to one per month. But because the lunar month - the time between two new moons - averages 29.530589 days, which is shorter than most months (with the exception of February), some years have 13 full moons. See also Super Blue Blood Moon 2018: When, Where and How to See It.
Supermoons, however, are more common than blue moons. A supermoon happens when a full moon is at or near perigee, the point in the moon's monthly orbit when it's closest to Earth. Because they're marginally closer to Earth, supermoons can appear up to 14 percent larger and up to 30 percent brighter than regular full moons.
Finally, the last two events - the total lunar eclipse and the blood moon - are linked. A total lunar eclipse can happen only when the sun, Earth and full moon are perfectly lined up, in that order. With this alignment, the full moon is completely covered in Earth's shadow.

During a total lunar eclipse, the moon may appear "blood red," or at least ruddy brown. This unusual hue happens because when the moon is covered by Earth's shadow, some of the light from Earth's sunrises and sunsets falls on the moon and makes it appear red, at least from Earth.
World's Largest Offshore Wind Farm Could Send Power to Five Countries (EcoWatch) The Netherlands, famous for its iconic windmills, is planning to build the largest offshore wind farm on Earth by 2027. The vision is so massive that the developers will have to construct a 2.3-square-mile artificial island in the North Sea to support the 10,000-turbine complex. The proposed wind farm, spearheaded by Dutch electric grid operator, TenneT, could produce 30 gigawatts of power - or enough electricity to power a city of 20 million people. That's more than twice the amount of offshore wind power installed across Europe today. Once built, TenneT's giant wind farm will eventually send power over a long-distance cable to the UK and Netherlands, and possibly later to Belgium, Germany, and Denmark.
U.S.
EU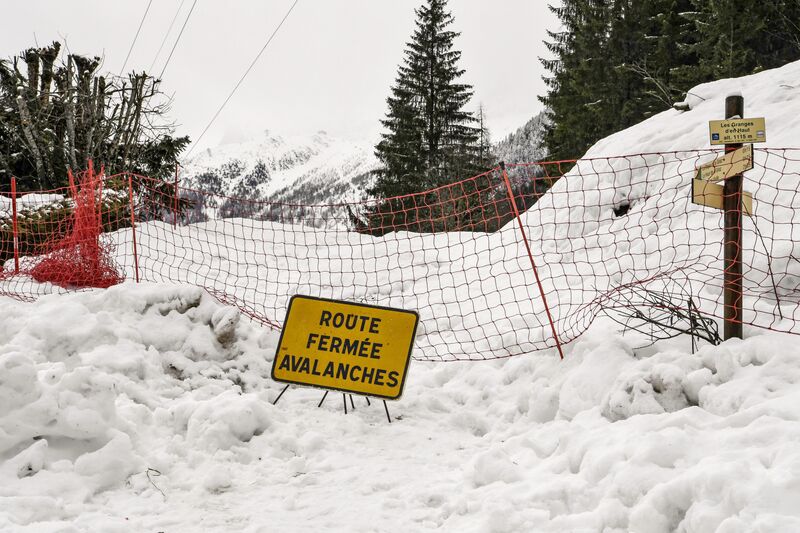 UK
Confidence bounces back at the start of the year among UK citizens and businesses (City A.M.) British consumers and businesses looked past inflation pressures on their pockets to start the year with a surprise increase in confidence, according to surveys to be published today. The long-running GfK measure of consumer confidence rose markedly from a negative 13 - its lowest point in four years - in December to hit negative 9.
India
Japan
Sanchi Oil Spill Has Already Caused 'Serious Ecological Injury' (EcoWatch) An Iranian tanker, the Sanchi sank on Jan. 14 after colliding with a cargo ship and setting fire. Thirty two members of the crew were lost. The ship was carrying 136,000 tons of ultra-light condensate when it sank. What is puzzling scientists is where this will end up and how much damage will be caused.
The scientists from Southampton predict that the condensate could enter the regionally important Kuroshio current and then be "transported quickly along the southern coasts of Kyushu, Shikoku and Honshu islands, potentially reaching the Greater Tokyo Area within 2 months. Pollution within the Kuroshio may then be swept into deeper oceanic waters of the North Pacific."
North Korea
Victor Cha, the man who many predicted would be Washington's next ambassador in South Korea up until recently, warned about the White House's North Korea strategy.
Cha wrote an op-ed in the Washington Post that was published Tuesday, a few days after learning that he was no longer being considered for the ambassador post.
Cha stressed the dangers of a preventive military strike on Pyongyang - an option believed to be favored by President Donald Trump's team.
China
China's official manufacturing Purchasing Managers' Index for January was 51.3
Economists in a Reuters poll had expected official PMI to come in at 51.5 in January, slightly lower than 51.6 in December.
Readings above 50 indicate expansion.
The China Default Everyone's Waiting For (Bloomberg) This might be the year China gets its first four-letter default. Or so says S&P Global Ratings, discussing the possibility that an LGFV, or local government financing vehicle, could finally go belly-up. Why should global investors care? More than 95 percent of the $1 trillion asset class is yuan-denominated and trades onshore. The offshore portion is small, and showing little sign of distress. The coupon on a $500 million, three-year dollar bond recently issued by Central Plaza Development Ltd. was 3.875 percent. This LGFV, perceived to be backed by the Municipality of Beijing, paid the same coupon last January for a $400 million offer of similar maturity. If anything, the spread of these bonds over U.S. Treasuries has narrowed. See first graphic below.
letting weak LGFVs fail may be an acid test of President Xi Jinping's deleveraging campaign. As long as the failures are few; only hurt domestic creditors; and don't threaten critical urban infrastructure such as subways and utilities, the central government probably will refrain from mounting a rescue. After all, the whole idea behind coaxing regional governments to replace their off-balance-sheet debt with municipal bonds has been to prevent LGFVs from triggering a sovereign-debt crisis.

While investors have known that for some time, so far they have ignored the risk of losing money. Now that they're demanding more compensation, it appears that the first haircut is coming closer. (See second graphic below.)
Honduras
'Zero Legitimacy' for New Government in Honduras (The Real News Network) Independent Filmmaker Jesse Freeston reports from Honduras on how the newly inaugurated President Hernandez lacks all legitimacy in the general population, not only because of the fraud allegations, but also because of the massive corruption scandals his government is covering up
>>>>> Scroll down to view and make comments <<<<<<
Click here for Historical News Post Listing
Make a Comment
Econintersect

wants your comments, data and opinion on the articles posted. You can also comment using Facebook directly using he comment block below.
---
Econintersect Contributors
---
---
---
---
---
| | |
| --- | --- |
| Print this page or create a PDF file of this page | |
---
The growing use of ad blocking software is creating a shortfall in covering our fixed expenses. Please consider a donation to Econintersect to allow continuing output of quality and balanced financial and economic news and analysis.
---
---
---
---
---
---
---
---