posted on 19 January 2018
Written by Econintersect
Early Bird Headlines 19 January 2018
Econintersect: Here are some of the headlines we found to help you start your day. For more headlines see our afternoon feature for GEI members, What We Read Today, published Monday, Wednesday and Friday, which has many more headlines and a number of article discussions to keep you abreast of what we have found interesting.
---
Please share this article - Go to very top of page, right hand side for social media buttons.
---
Global
Temperatures were 1.1C warmer than industrial revolution

WMO statement on climate change to be published in March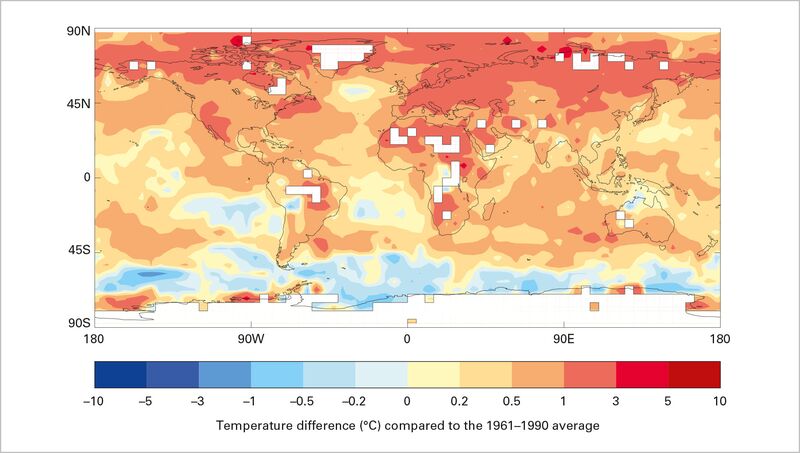 OPEC Frets About New Flood of U.S. Oil (Bloomberg) OPEC increased its forecast for rival oil-supply growth for a second month running after a recovery in prices sent Brent crude to $70 a barrel. OPEC's output cuts -- now entering a second year -- have been successful in eroding bloated stockpiles and lifting prices to a three-year high. Yet the rally has prompted concern that competitors in the U.S. will be emboldened to expand production.
U.S.
House approves spending bill, shifting shutdown drama to Senate (The Hill) The House on Thursday night approved a stopgap measure to keep the government open less than 36 hours before a possible shutdown, shifting the drama to a Senate where Democrats are threatening to block the GOP bill. See also Blame game ramps up as shutdown nears.
New office will help medical providers deny treatment on religious grounds (The Guardian) The Trump administration is creating an office to protect the religious rights of medical providers, including those who may oppose abortion or transgender rights, in a decision that is likely to be a lightning rod for controversy. The new "division for conscience and religious freedom" in the US Health and Human Services Agency will defend healthcare workers who, on religious grounds, refuse to treat patients or take part in procedures. The division will be part of the agency's Office for Civil Rights.
Mulvaney requests no funding for Consumer Financial Protection Bureau (Politico) Every quarter, the Consumer Financial Protection Bureau formally requests its operating funds from the Federal Reserve. Last quarter, former director Richard Cordray asked for $217.1 million. Cordray, an appointee of President Barack Obama, needed just $86.6 million the quarter before that. And Wednesday, President Donald Trump's acting CFPB director, Mick Mulvaney, sent his first request to the Fed. He requested zero.
In a letter to Fed Chair Janet Yellen obtained by POLITICO, Mulvaney wrote that the bureau has $177 million in the bank, enough to cover the $145 million the bureau has budgeted for its second quarter. Cordray had maintained a "reserve fund" in case of overruns or emergencies, but Mulvaney said he didn't see any reason for it, since the Fed has always given the bureau the money it needs. Mulvaney, who is also Trump's budget director, noted that instead of advancing the funds to the bureau, the Fed could return them to the Treasury and reduce the deficit.
Trump Roils GOP Spending Plan Hours Before Vote: Shutdown Update (Bloomberg) Temporary government funding runs out Jan. 19 and the House and Senate will have to pass a temporary extension to avoid a partial shutdown of the federal government. Democrats are demanding that spending legislation include a provision permanently shielding about 690,000 undocumented immigrants brought to the U.S. as children from deportation.
President Donald Trump threw a wrench into the House Republican leadership's plan to muster enough votes for passage of a one-month federal government spending bill by the chamber Thursday, saying he doesn't want a provision funding children's health insurance in the short-term bill.
Immigration a Top Problem for Republicans, Not for Democrats (Gallup) Dissatisfaction with government ranks at or near the top of the list of the country's most important problems for both Republicans (16%) and Democrats (30%), though the percentages differ substantially. But while immigration ties dissatisfaction with government as the top problem among Republicans, it appears much lower on the list among Democrats. Items that appear on the Republican list but not the Democrats: Federal budget deficit, terrorism, drugs, ethical/moral/religious decline, situation with Korea, the media, and lack of respect for each other. Items on the Democratic list but not the Repblican: Education, environment/pollution, gap between rich and poor, taxes, crime/violence, unemployment, and judicial system.
Historically, the U.S. had only to sit back and let foreign tourists and their money roll in. Over the past few years, though, that gravy train has begun to dry up, a trend that accelerated as President Donald Trump began to make good on campaign promises to restrict immigration. As a result, businesses that make up the multibillion-dollar industry relying on that revenue have grown increasingly nervous.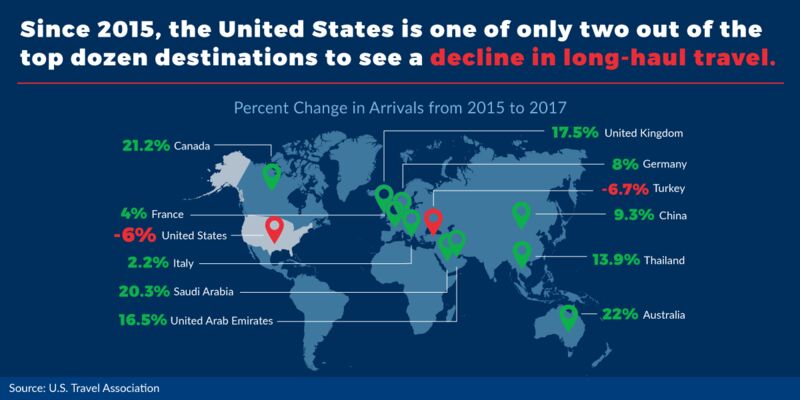 Greece
Complex engineering and metal-work discovered beneath ancient Greek 'pyramid' (The Guardian) More than 4,000 years ago builders carved out the entire surface of a naturally pyramid-shaped promontory on the Greek island of Keros. They shaped it into terraces covered with 1,000 tonnes of specially imported gleaming white stone to give it the appearance of a giant stepped pyramid rising from the Aegean: the most imposing manmade structure in all the Cyclades archipelago.
But beneath the surface of the terraces lay undiscovered feats of engineering and craftsmanship to rival the structure's impressive exterior. Archaeologists from three different countries involved in an ongoing excavation have found evidence of a complex of drainage tunnels - constructed 1,000 years before the famous indoor plumbing of the Minoan palace of Knossos on Crete - and traces of sophisticated metalworking.
India
Delhi to put CCTV in classrooms for parents to monitor children (The Guardian) The city government in Delhi has announced it will install CCTV cameras in every classroom in the capital and give parents access to the feed through a mobile phone app. The plan comes after several high-profile crimes at schools in and around the city, including the alleged rape of a five-year-old girl by a member of staff in September and the murder of a seven-year-old boy at a private school in Gurgaon during the same month.
China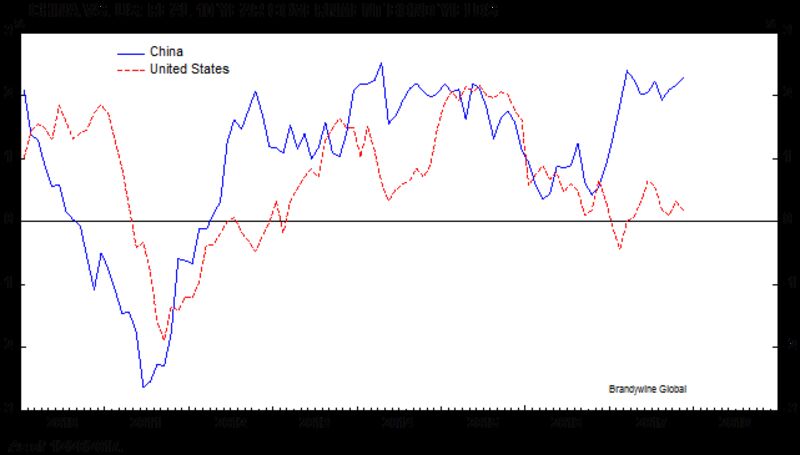 Mexico
Trump Denies Mexico Border Wall Plan 'Evolved,' Disputing Kelly (Bloomberg) President Donald Trump said Thursday his position on building a wall along the border between the U.S. and Mexico "has never changed or evolved," contradicting remarks by his chief of staff, John Kelly. Trump said on Twitter that the wall concept remains the same "from the first day I conceived of it," that parts of the wall would be "see through," that it wouldn't be built along mountains or "tough rivers," and that Mexico would eventually pay for it.
>>>>> Scroll down to view and make comments <<<<<<
Click here for Historical News Post Listing
Make a Comment
Econintersect

wants your comments, data and opinion on the articles posted. You can also comment using Facebook directly using he comment block below.
---
Econintersect Contributors
---
---
---
---
---
| | |
| --- | --- |
| Print this page or create a PDF file of this page | |
---
The growing use of ad blocking software is creating a shortfall in covering our fixed expenses. Please consider a donation to Econintersect to allow continuing output of quality and balanced financial and economic news and analysis.
---
---
---
---
---
---
---
---