posted on 11 October 2017
Written by Econintersect
Early Bird Headlines 11 October 2017
Econintersect: Here are some of the headlines we found to help you start your day. For more headlines see our afternoon feature for GEI members, What We Read Today, which has many more headlines and a number of article discussions to keep you abreast of what we have found interesting.
---
Please share this article - Go to very top of page, right hand side for social media buttons.
---
Global
Oil rises on signs of tighter market, but 2018 looks more uncertain (Reuters) Oil prices edged up on Wednesday, rising for a third day, on signs that markets are gradually tightening after years of oversupply, although the outlook for 2018 remained less certain. Traders said they would look to U.S. fuel inventory data on Wednesday and Thursday for indicators on price direction.
"I believe that yuan pricing of oil is coming and as soon as the Saudis move to accept it - as the Chinese will compel them to do - then the rest of the oil market will move along with them," Carl Weinberg, chief economist and managing director at High Frequency Economics, told CNBC.
In recent years, several nations opposed to the dollar being the world's reserve currency have progressively sought to try and abandon it.
OPEC kingpin Saudi Arabia is at the crux of the petrodollar.
U.S.
High Court Dismisses One Trump Travel Ban Case, May Drop Second (Bloomberg) The U.S. Supreme Court dropped one of two cases over President Donald Trump's travel ban, suggesting it will sidestep a constitutional showdown and let lower courts take the first look at the latest version of the policy. Granting a Trump administration request Tuesday, the justices dismissed an appeal over a provision that expired last month in an earlier version of the travel ban. The remaining appeal, which also involves refugee limits that are still in effect, may meet the same fate later this month when those restrictions expire Oct. 24.
The five-sentence order said the justices "express no view on the merits" of the dispute. Even before the high court acted, the focus of the clash was already shifting to federal trial courts around the country, where opponents are taking steps to press new challenges. The issue is almost certain to return to the Supreme Court in some form.
Lawsuit Over Las Vegas Shooting Tests Gun Industry's Immunity (Bloomberg) Last week's massacre at a Las Vegas country music festival offers gun control advocates a fresh chance to test a law, put in place by Republicans and the gun industry's lobby, that protects the industry from liability for the criminal actions of some of their customers.
Starting with a lawsuit filed late last week in Nevada state court, the effort follows similar litigation over mass killings, most notably those of 20 elementary school children and six adults in Newtown, Conn. In most cases, the plaintiffs fail to overcome the law's high bar for liability, but with the Harvest 91 Festival, where almost 60 died and more than 500 were injured, that pattern may shift.
UK
IMF: UK growth cut as global growth projections are hiked (City A.M.) The UK's economic growth has been cut by the IMF, which singled the country out as a "notable exception" to a wider global upgrade. While the report was "generally positive" about global fortunes, UK growth was marked down 0.3% in 2017 to 1.7%.
Banks will never regain pre-financial crisis profit heights says ex-Barclays boss Antony Jenkins (City A.M.) The banking sector will never return to the bumper profits seen before the global financial crisis, according to the former chief executive of Barclays, Antony Jenkins. The fintech revolution will bring big benefits to consumers, with a massive "societal pay-off", but big banks risk being left behind, Jenkins said today at the Lendit Europe conference in London.
Carney Rate Hike Signals Something Rotten in the U.K. Economy (Bloomberg) Bank of England Governor Mark Carney is ready to raise interest rates from a position of economic weakness rather than strength. The fastest inflation in four years leaves the U.K. central bank preparing to hike next month for the first time in more than a decade, yet it's not an accelerating economy fanning those price pressures. Instead, policy makers are being pushed to temper less benign inflationary forces generated by weak productivity and Brexit.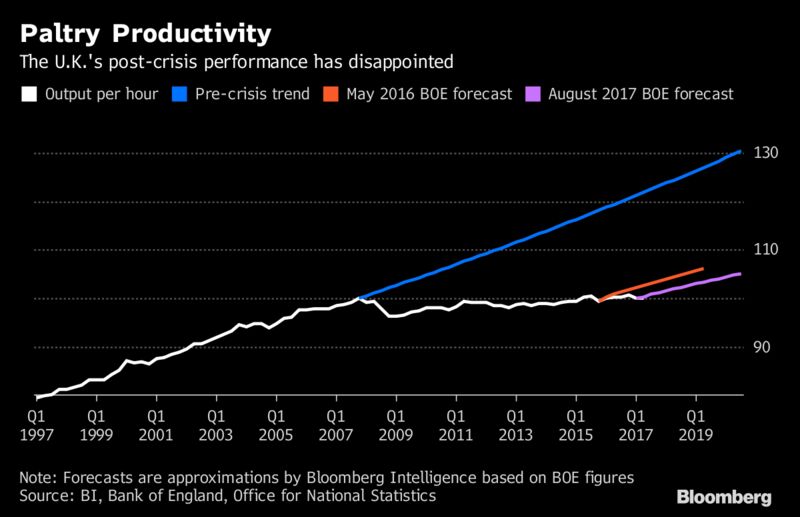 Italy
Netherlands
Netherlands' Dijsselbloem to leave Dutch politics: paper (Reuters) Caretaker Dutch Finance Minister Jeroen Dijsselbloem will leave national politics when a new government takes office in approximately two weeks, a Dutch newspaper reported on Wednesday. On the European stage, Dijsselbloem heads meetings of the Eurogroup, and he has said he will keep that role until his term expires in January. He has not indicated what he intends to do after that.
Sweden
Economic Boom in Sweden Faces Familiar Foe (Bloomberg) The economic boom in Sweden is running into a familiar foe: a lack of skilled workers. Even after a record inflow of migrants over the past three years that boosted the Nordic country's population to above 10 million, businesses are having a harder and harder time finding workers.
The number of job vacancies per person seeking a job is at the highest since 2000 and no less than 12 of 15 job sectors are experiencing a labor shortage, according to the Public Employment Service.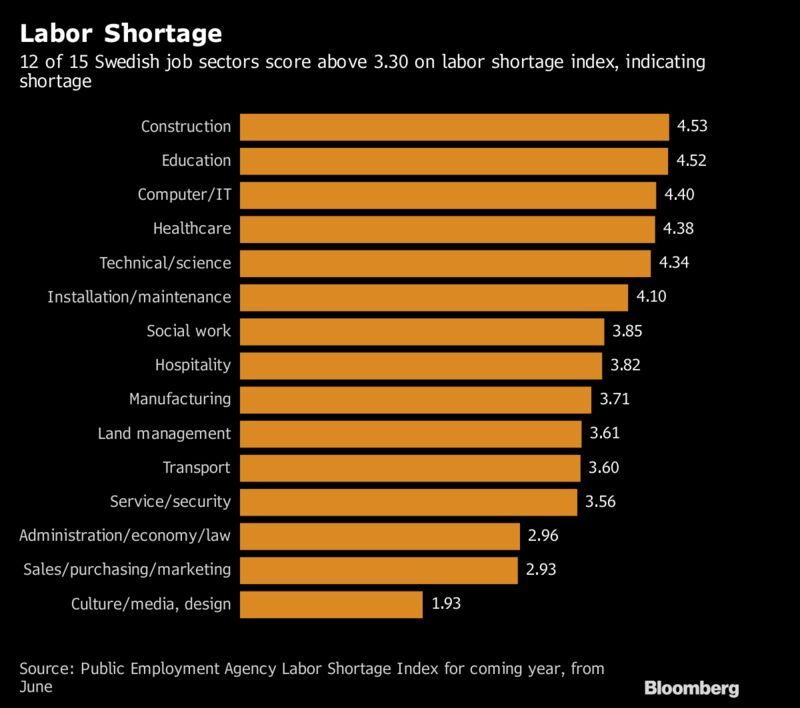 China
China is urging the U.S. and North Korea to exercise restraint as threats continue
Chinese state media warned of the risk of misjudgment, urging dialogue
Bolivia
Morales had accepted defeat in early 2016 when 51 percent of Bolivian voters rejected his proposal to reform the constitution to end existing term limits in a referendum.

But last month, Morales' Movement to Socialism (MAS) party asked the country's highest court to rescind legal limits barring elected authorities from seeking re-election indefinitely, arguing that these violate human rights.
>>>>> Scroll down to view and make comments <<<<<<
Click here for Historical News Post Listing
Make a Comment
Econintersect

wants your comments, data and opinion on the articles posted. You can also comment using Facebook directly using he comment block below.
---
Econintersect Contributors
---
---
---
---
---
| | |
| --- | --- |
| Print this page or create a PDF file of this page | |
---
The growing use of ad blocking software is creating a shortfall in covering our fixed expenses. Please consider a donation to Econintersect to allow continuing output of quality and balanced financial and economic news and analysis.
---
---
---
---
---
---
---
---