posted on 02 October 2017
Written by Econintersect
Early Bird Headlines 02 October 2017
Econintersect: Here are some of the headlines we found to help you start your day. For more headlines see our afternoon feature for GEI members, What We Read Today, which has many more headlines and a number of article discussions to keep you abreast of what we have found interesting.
---
Please share this article - Go to very top of page, right hand side for social media buttons.
---
Global
The International Consequences of US Tax Reform (Project Syndicate) Will a huge cut in U.S. corporate income taxes create a 'reace to the bottom' for corporate taxation around the world? Marton Feldstein thinks such action may be mitigated with a tax rate cut to 25%, the OECD average. Congress has been talking about 20% and the president about 15%.
U.S.
The Trump administration's tax plan 'is a step in the right direction,' Scott Hodge, president of the independent Tax Foundation told CNBC in an interview.
There will be 'big changes' for those at the bottom end of the tax bracket, he added.
General overseeing Puerto Rico relief: 'This is the worst I've ever seen' (The Hill) The Department of Defense's primary military liaison to the Federal Emergency Management Agency said Puerto Rico experienced the worst damage he's ever seen. Buchanan surveyed the damage on the island this weekend. He said during the interview he's neither a Republican or a Democrat; he is a soldier and is there to help people. Now, he said, Puerto Rico is having the biggest problems in the interior of the island.
Trump hails 'tremendous progress' in Puerto Rico (The Hill) President Trump hailed the "tremendous progress" in Puerto Rico as he returned to the White House on Sunday. Trump made the comments as he returned from a weekend at his golf club in Bedminster, New Jersey. Earlier Sunday he dedicated the trophy at the Presidents Cup golf tournament to victims of the recent hurricanes that have hit the U.S. Trump told reporters, according to a pool report:
"We're doing really well on Puerto Rico. I'll be going there on Tuesday. Tremendous progress being made. We're getting the roads open, we're getting a lot of things done - really at a record clip. So we're very happy with that. And I'll be going there on Tuesday."
"We have no time for patience any more. I am asking the president of the United States to make sure somebody is in charge that is up to the task of saving lives. I am done being polite. I am done being politically correct. I am mad as hell."
Spain
Catalan referendum: Catalonia has 'won right to statehood' (BBC News) Catalan leader Carles Puigdemont says the Spanish region has won the right to statehood following a contentious referendum that was marred by violence. He said the door had been opened to a unilateral declaration of independence.
Catalan officials later said 90% of those who voted backed independence in Sunday's vote. The turnout was 42.3%.

Spain's constitutional court had banned the vote and hundreds of people were injured as police used force to try to block voting.
Catalans Signal They May Declare Independence Within a Week (Bloomberg) Catalan separatist leaders signaled they may be moving toward a unilateral declaration of independence as early as this week after hundreds of activists were injured on Sunday as they sought to stop Spanish police from shutting down an illegal referendum. Catalan President Carles Puigdemont appealed to the European Union for support as he pledged to inform the regional parliament of the result of the vote in the coming days. The assembly will then act in line with the referendum law, Puigdemont said -- and that could lead to a unilateral declaration of independence within 48 hours of the notification.
Independence Vote: Catalonia Is Richer Than Spain (The Market Mogul) On a cultural level, the Catalan's have seen themselves as a distinct "nation" for a long time, and the Franco dictatorship's suppression of their identity and language up until the 1970's has never been forgotten. On an economic level, Catalonia is Spain's richest region contributing over 20% of the country's economic output with higher levels of investment and per capita income, and lower unemployment, than the rest of Spain. The Madrid government will continue to oppose any "illegal" push for independence vehemently, but Catalonia's "national" identity and its people's resentment of being a net taxpayer to Madrid will ensure that talk of independence, or greater self-autonomy at least, continues for a long while yet.
North Korea
Trump: Tillerson 'wasting his time' with North Korea talks (The Hill) President Trump on Sunday rejected the idea of negotiating with the North Korean regime, in the process seeming to undermine his own secretary of State, Rex Tillerson, who earlier in the weekend said Washington was in direct talks with Pyongyang. Trump tweeted on Sunday morning, using his preferred nickname for North Korean leader Kim Jong Un:
"I told Rex Tillerson, our wonderful Secretary of State, that he is wasting his time trying to negotiate with Little Rocket Man. … Save your energy Rex, we'll do what has to be done!"
China
Investor Who Lost Millions Finally Gives Up on His China Bet (Bloomberg) Mark Hart spent seven years and $240 million waiting on a crash in China's currency. He lost sleep. He lost clients. He damn near lost his sanity. And now he's lost his conviction: Hart, who called for a more than 50% yuan devaluation last year, has turned bullish on China and its currency, which has rallied 6% against the dollar since the beginning of the year.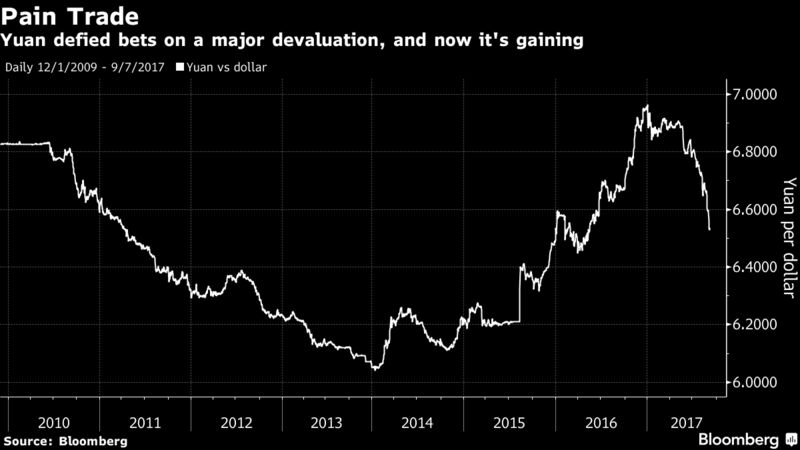 Canada
Canada's New Democrats elect Jagmeet Singh as party leader (BBC News) Canada's federal New Democrats have picked Sikh politician Jagmeet Singh to lead their party into the next general election. Mr Singh, 38, will be the first ethnic minority to lead a major federal party in the country. He won a decisive first-ballot victory over three other candidates in the left-wing party's leadership race. The politician now has the difficult task of rebuilding the party that lost 59 seats in the 2015 election.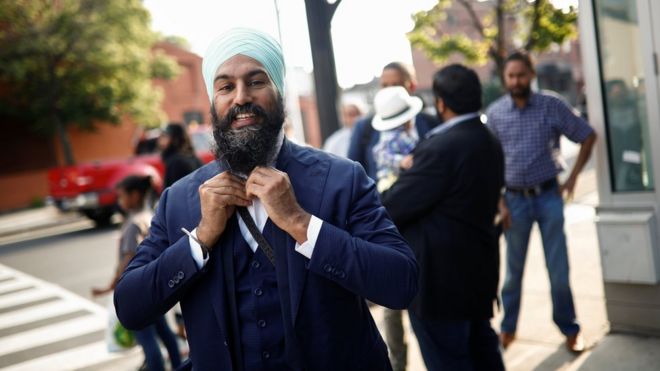 >>>>> Scroll down to view and make comments <<<<<<
Click here for Historical News Post Listing
Make a Comment
Econintersect

wants your comments, data and opinion on the articles posted. You can also comment using Facebook directly using he comment block below.
---
Econintersect Contributors
---
---
---
---
---
| | |
| --- | --- |
| Print this page or create a PDF file of this page | |
---
The growing use of ad blocking software is creating a shortfall in covering our fixed expenses. Please consider a donation to Econintersect to allow continuing output of quality and balanced financial and economic news and analysis.
---
---
---
---
---
---
---
---